Powder Hollow Brewery 1929 Prohibition Porter
16 oz can, $2.99, 6.1% ABV
Purchased at Harvest, West Hartford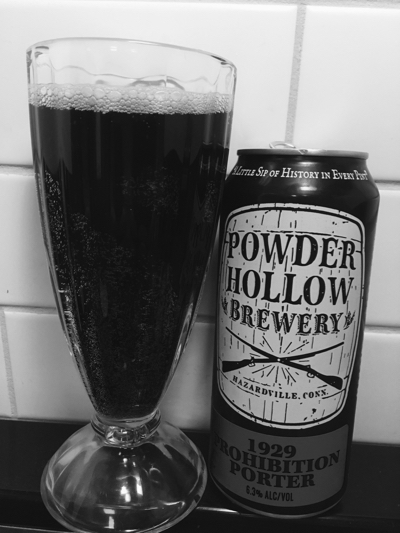 I have often wondered why breweries name beers in homage of the olde timey days of brewing. Powder Hollow is hardly alone in this. Off the top of my head in Connecticut alone we've seen Shebeen do this, as well as that weird contract label "GW Beer" do it. As if we want the same beer George Washington mythically brewed.
Anyway, 1929 was far more recent than our first president, so let's roll with it.
Though that's still a really weird year to choose, as while it was in the middle of prohibition, it was the beginning of the Great Depression.
Man… what a rough time to be alive. Your pop may or may not have been shell-shocked in France in WWI, you can't drink legally, and oh, by the way, you're unemployed and are destitute. So you move to Oklahoma for some insane reason and then the Dust Bowl happens.
The only thing worse would be to vote a racist and narcissistic reality TV show dullard as President. But this is 1929 and no WAY could that ever happen.
Anyway, since it's prohibition and a whole slew of enterprising businesses are selling alcohol on the down-low, you go to your neighborhood malt shop and order the winky-wink Prohibition Porter from Powder Hollow.
"Powder Hollow" is a clever way to disguise what the product truly is, as malted milk "powder" is how to make a malted. And a proper porter has a robust malt make-up.
Genius.
(And how the hell did I find a classic 1929 malted milkshake glass to pour this beer into? I don't know how I do it.)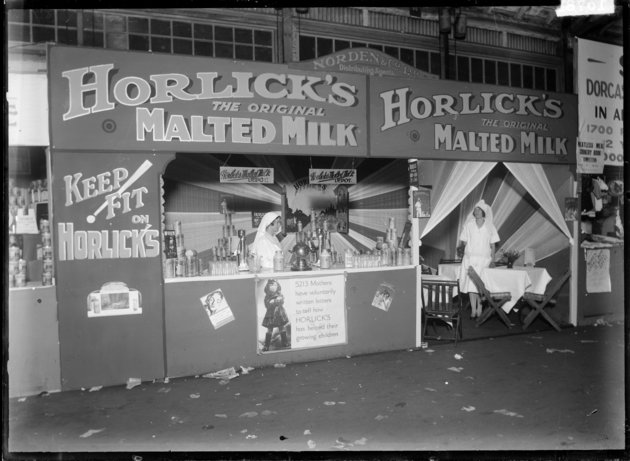 The guy serves you your "malted" and you furtively drink it in the corner. Mmm, illicit Prohibition beer.
Since it's 1929 and all alcohol is unrefined and generally awful, this porter from Powder Hollow is, relatively speaking, phenomenal. It hits all the right porter notes and has no flaws. It's just a straight-up porter… although at over 6% ABV, it's also WAY outside 1929 BJCP guidelines. Hell, it's a tad high for 2017.
Flash-forward to 2017, as the US is collapsing all around us again, a porter is… still just a porter. I like a decent porter, so I like this beer. But it's not like a brewery that make a decent porter but struggles with other styles is going to survive the Great Depression 2, WWIII, and Dust Bowl 2.
Oh well, at least we don't have Prohibition 2… Unless the current President is impeached and the moralist VP becomes… I need another beer.
Overall Rating: A+ in 1929, B in 2017.
Rating vs. Similar style: n/a in 1929, B in 2017
Powder Hollow Brewery
CTMQ's Reviews of Powder Hollow Brewery's beers
CTMQ's Connecticut Beer Reviews Page
CT Breweries page