State Line Brewing Company
Trader Joe's Store Brand, brewed at Cottrell Brewing, Stonington
Note: This is now an archived page. At some point, perhaps even before you read this, all of my CT Beer Review pages will suffer this same, sad fate. After much reflection in late 2017, I decided that my beer reviews would come to an end. For more on that decision, go here.
Beer List: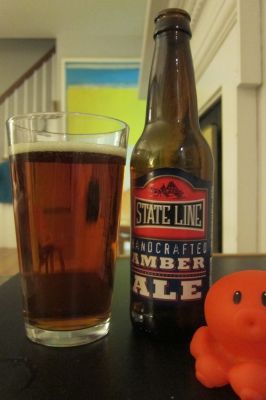 What to write, what to write… The most important thing with the two State Line beers is that they are cheap. Awesomely cheap. One dollar a bottle. No, these beers aren't barrel aged Hill Farmstead stuff, but they are straight-up Cottrell beer, and for a dollar, I'm not really sure you can do better than that with Connecticut craft beer.
I'm being serious.
I'd heard about these beers, bottled for and sold only at Trader Joe's in Connecticut and maybe Rhode Island and Massachusetts, a couple years ago and I was intrigued. I love the law that forces every bottle of beer to give up its provenance. Some contract brewers seem to forget that and try to pretend their swill isn't sloshed together at Paper City in (gasp!) Massachusetts or wherever, which always cracks me up.
Cottrell has done some interesting contracts over the years. They've done Mohegan Sun's Mohegan Ale and they've helped Newport Storm out in their beginning. Currently they brew that GW beer and The Great New London Beer Company's stuff. (Not to mention their own perfectly fine beers.)
But this deal with Trader Joe's is pretty cool. And I'm sure it's pretty lucrative as well. Although wait… TJ's sells these things for a dollar a bottle. I'm so used to paying $8 to $20 for 22 ounce bombers, that this fact is still just sort of blowing me away.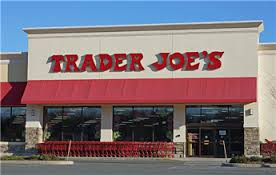 And what you are getting is Cottrell's flagsip Old Yankee (amber) Ale and Mystic Bridge IPA. For less than half the price. Solid.
Alright, so let's see what you get for a buck.

Cottrell Brewing Company
CTMQ's Connecticut Beer Page