Tidal River Brewing's A Bear Ate Geoff Imperial Smoked Porter
1 bomber, $10, 8% ABV
Purchased at the brewery, Canton
Early American Explorers Series:
Geoff Mattheis, Polar Pioneer
Before Connecticut was a state, the area was known as quinnitukqut. Eastern Algonquin tribes like the Mohegan and Pequot lived there. Colonial Englishmen came to live there from the Massachusetts Bay Colony and the Dutch sailed ships up the big river that cuts the state in half.
Most of these early colonial settlers were tough, devoutly religious men. But not all of them. One man was tough, but not religious.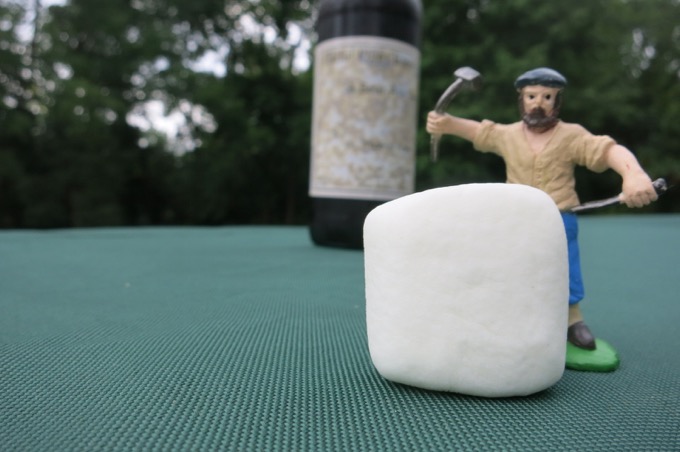 Geoff Mattheis of the nascent Connecticut Colony sought to explore new worlds. Though not a trained scientist, he saw the world as a natural place, not one created and controlled by a magic Sky Daddy. Also, he was tired of the same old mutton and potato meals his wife served him every day. This was a new land, and there was much to discover and experience.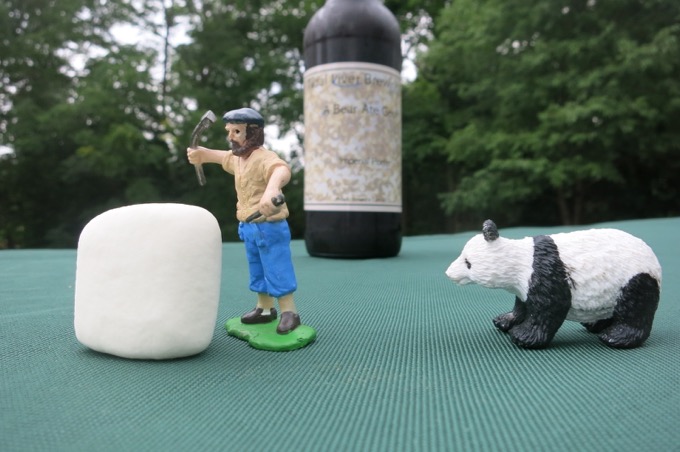 So he said mean things to his wife and accused her of being a witch, packed his sack and long gun, impregnated a local squaw, killed all his animals for unknown reasons, and began the trek up the big river. The river gave this place its name: Quinnitukqut. To the native tribe, it meant, "at the long tidal river." A tidal river is one that is affected by the ocean's tides, and salt water is pushed up the river. In Connecticut, salt water reaches all the way up to Wethersfield!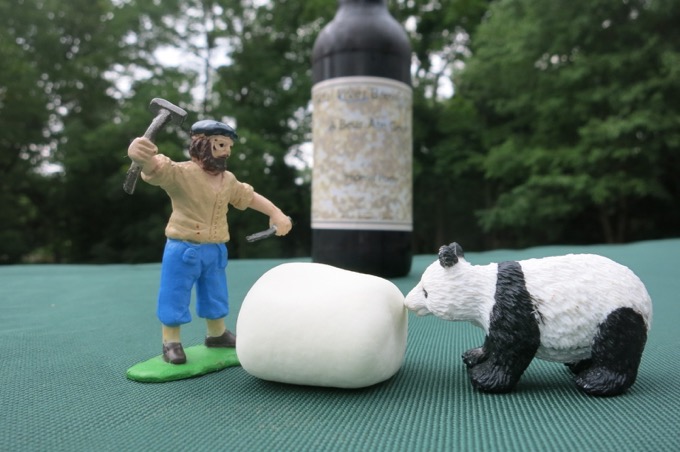 Geoff was striking out on his own; taking a risk. This trait ran through generations of the Mattheises… and would likely continue to do so, as long as that Pequot woman carrying his baby raised the child properly.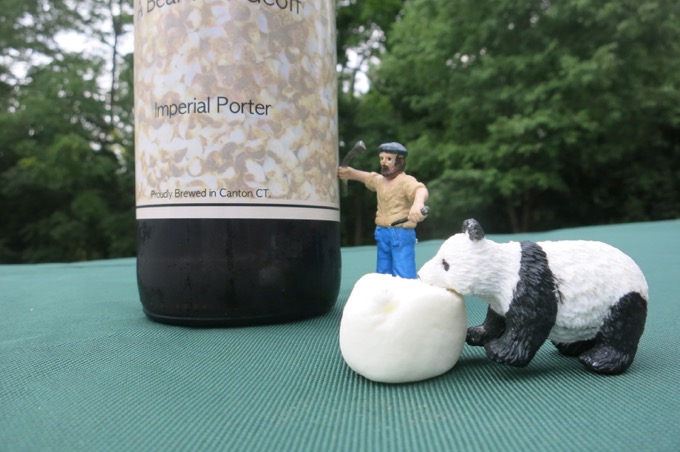 Geoff hiked north, as I said… following the Quinnitukqut River, up through the western wilds of the Massachusetts Bay Colony and into unchartered Indian land all the way to where the river began. Today, we know this area as northern New Hampshire, right at the border with Canada! Geoff wasn't even tired yet!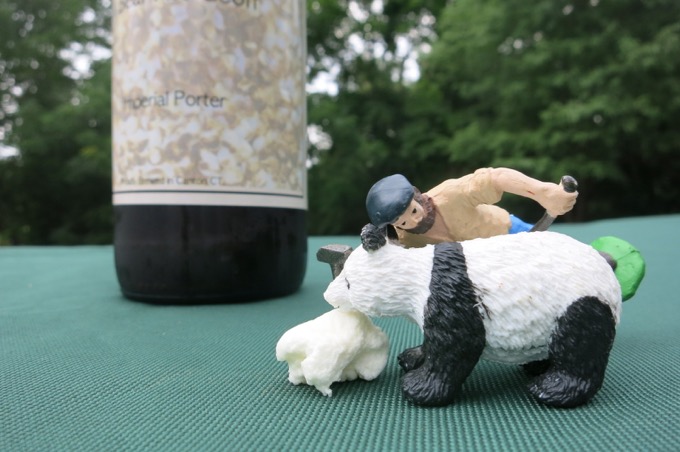 Geoff kept heading north, and the weather got colder and colder. He'd go weeks without seeing other humans, relying on his cunning to sustain himself. He shot and cooked many animals and ate as many berries as he could find. He ate lots of fish.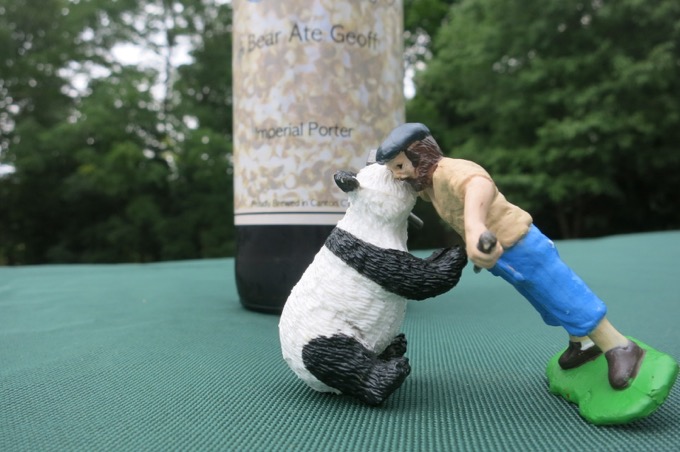 Then there were no more berries. The animals had gone south. And the rivers and lakes were frozen. Geoff was running out of food. He had become the first European to find the headwaters of the Connecticut River. He was the first to travel on foot through Quebec. He etched his place in history as the first recorded man to walk to the Arctic Circle!
As winter began to close in around him, Geoff survived on the last of what he had in his rucksack: marshmallows, molasses, honey, vanilla, cacao nibs and a bit of graham cracker.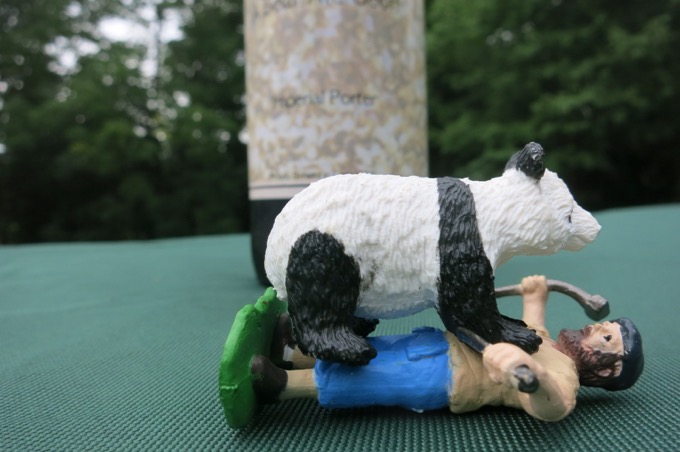 Then, starving, he set out to find something – anything to eat. He dreamed of those marshmallows for two days as he made his way across ice floes. He kept saying to himself, "There are no atheists on ice floes" and refused to pray for divine help.
At his weakest, Geoff saw a giant marshmallow in a field of green! He attacked the delicious, sugary mound with his axe! He lit a campfire and drank some beer. He was going to survive the winter! A friendly panda bear, which he named "Coolie" joined him.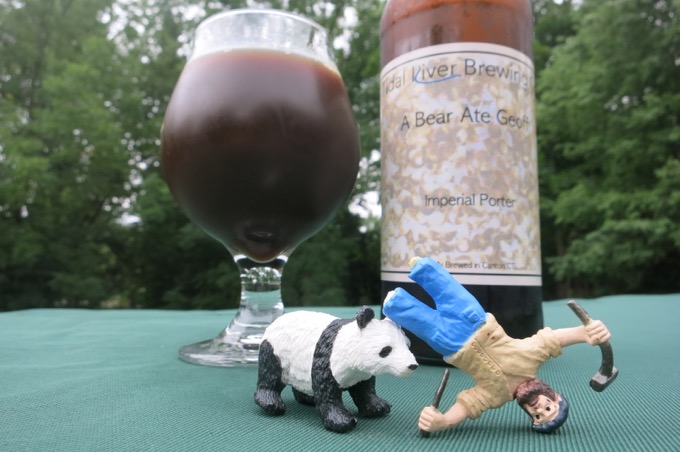 Beer?
Quinnitukqut Brewing says:
Harkening to a time spent around a campfire toasting marshmallows and squeezing them between graham crackers with delicious chocolate. A Bear Ate Geoff is an imperial porter brewed lovingly with smoked malts, marshmallows, molasses, honey, vanilla, cacao nibs and a bit of graham cracker.
Sadly, none of this was real. Geoff's brain was suffering from the effects of extreme dehydration. He was hallucinating and was actually eating a chunk of ice and drinking seawater.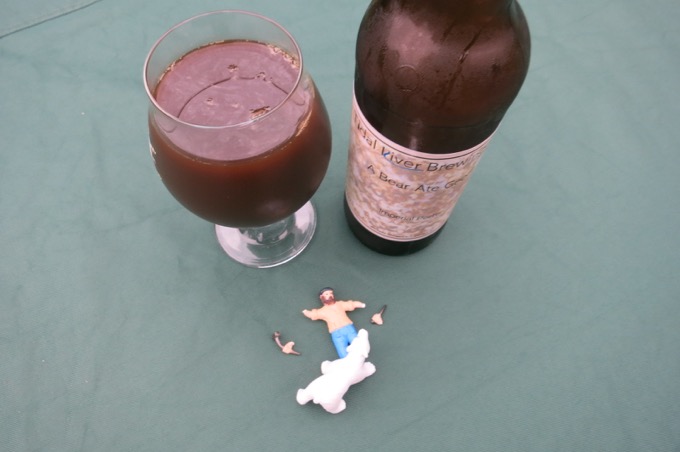 And the panda bear wasn't a panda bear at all. Geoff, explorer, adventurer, and pioneer, nuzzled with the polar bear! He even tried to play with it and shared his "marshmallow" with him.
Then the bear ate Geoff.
The Pequot woman back in Quinnitukqut gave birth to a healthy baby boy. She named him Queef, Algonquin for Geoff. Queef married a woman who gave birth to another Queef. Every generation of Mattheis women over the centuries had Queefs, which became Geoff again, paying homage to their famous forefather.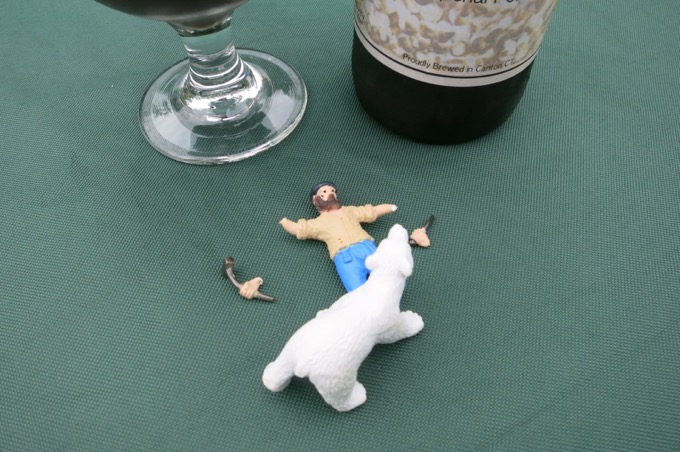 That spirit of adventure ran through each Queef/Geoff. Today, Geoff Mattheis has brewed a beer to honor his groundbreaking ancestor and the warming fire, energy giving sugars he didn't actually have, and belly filling grains.
So kids, remember, be prepared with proper supplies for any hike you take, Panda bears don't live in the arctic, and respect your elders.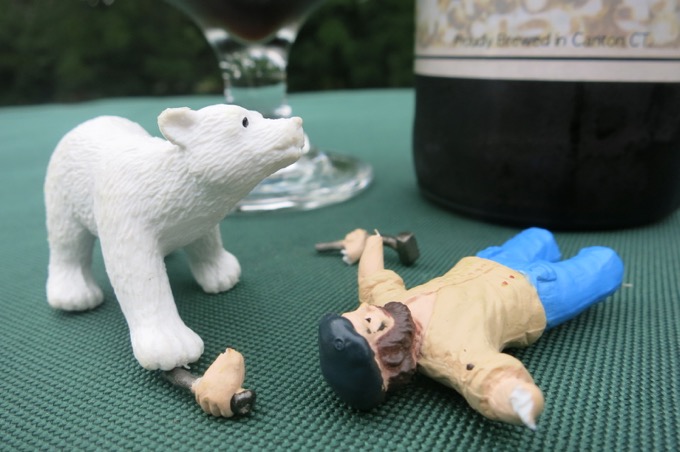 For Parents
Discuss lessons learned from the story of Geoff Mattheis. What could he have done better? What did he do right? Does the arguement, "there are no atheists on ice floes" make any rational sense?
Look at a map of New England and eastern Canada with your child. Look at the Connecticut River and Quebec. Find the arctic circle. Talk about frostbite, hypothermia, starvation, and what slow death would feel like. Remember, kids like detail!
Talk about bears. Where do panda bears live? Where do polar bears live? What do each typically eat? What would it feel like to be eaten by a polar bear?
Describe the horrifying effects that extreme dehydration has on the human body, specifically the brain. Ask your child about any recent nightmares and have them pretend they were real. Explain that this is what it will be like if they don't drink all of their milk at dinner.
Touch on genetics and epigenetics. Is it possible that Geoff Mattheis today shares traits with Geoff Mattheis from 200 years ago? Describe dynamic alterations in the transcriptional potential of a cell. Ask about the mechanisms that produce epigenetic changes like DNA methylation and histone modification.
Describe Tidal River's Imperial Porter. Discuss how the smoked malts were perhaps added with a slightly heavy hand and how the yeast converted too much of the sugars to retain much of the intended sweetness. Show the beer to your child, describing that it's almost milky orangey-brownness wasn't the most appetizing looking beer. Discuss how the relatively high ABV was well hidden by the brewer. Engage in a long-winded explanation of how Tidal River made a very creative beer, with interesting elements, that seemed to be overtaken by the smoky element, yet how it was still a good beer and you appreciate the effort of the plucky brewer.
Make a s'mores with your child.
Overall Rating: B-
Rating vs. Similar style: n/a
Tidal River Brewing Company
Back to CTMQ's Reviews of Tidal River beers
CTMQ's Connecticut Beer Page
Back to CT Breweries page