"Ten Million Fireflies…" Six Firefly Brewing Reviews
Mostly Olde Timey Styles
Firefly Hollow Brewing Company, Bristol
Firefly Brewing, officially known as Firefly Hollow Brewing Company because someone at some brewery somewhere filed a cease and desist against "Firefly" even though no one anywhere has yet to refer to Firefly as "Firefly Hollow," is nicely chugging along at their industrial space in post-industrial waste in Bristol. I generally like their beers and very much like their tap room and love that they were one of the first "neighborhood breweries" in Connecticut.
So fire up Owl City and let's talk about a few of their beers.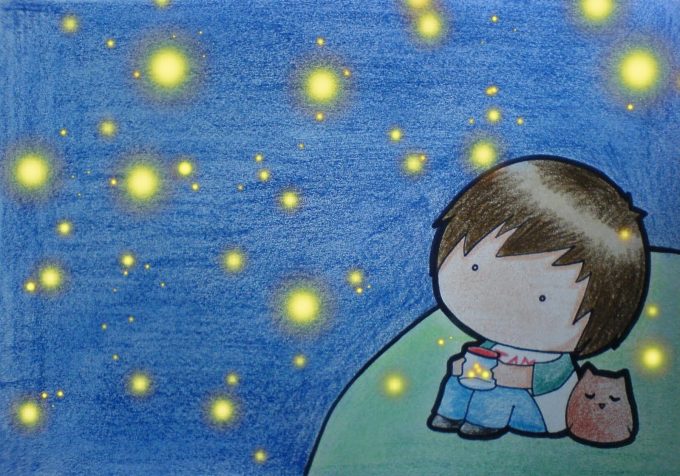 The Wisp APA
One pint, $?, Variable ABV
Purchased at the brewery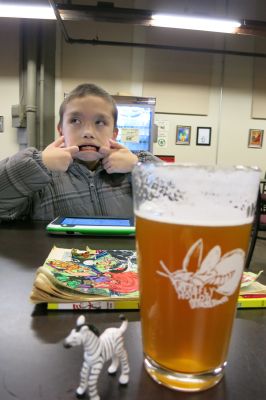 For over two years, as I understand it, The Wisp has had many iterations. (Including being spelled "The Whisp" in a picture I took of their beer list once.) I believe it is always a single hop pale ale – but that single hop has changed at the whims of what Dana the brewer and crew have on hand for hops. I happened to have it with Palisade. Their website lists The Wisp as having Hallertau Blanc. Untappd describes it with Wakatu.
You get the point.
You would not believe your eyes
If ten million fireflies
Lit up the world as I fell asleep
'Cause they'd fill the open air
And leave tear drops everywhere
You'd think me rude
But I would just stand and stare
I promise this page won't have ten million Fireflies. More like six. For some reason, I've heard this 2009 song a bunch recently in August 2016. Owl City was (is?) pretty much just one dude who was lonely and living in his parents' basement. This song is about his loneliness and dreaming and maybe insomnia? I don't really know.
Like, is the dazzle of the fireflies' light his dream or is it his racing mind's vision that's keeping him awake?
If I were a professional brewery person with a stake in the game, man, I'd have this problem. My mind would be racing as I lay in bed every night and every morning. "Was the Palisade" a good hop to use in a single hop ale? What if I tried Hallertau? I'm pretty sure Wakatu would work, but can I get enough of it? Can I get it on more tap lines? Should I look into canning and/or bottling more? What is that CTMQ guy going to say about my creation? DAMN YOU ONE MILLION FIREFLIES, DAMN YOU ALL TO HELL."
Firefly Says:
A delicate American pale ale showcasing the gentle citrus and soft nectarine tones of the American hop Palisade. This APA is balanced with just enough hop flavor and bitterness but remains refreshing and quaffable.
That's right: "quaffable."
I like the idea of a "simple" pale ale with rotating hops. I'd have named it The Rotating Wisp though. I mean, let's say my Palisade version was merely "ok" but your Wakatu version was awesome? Eh, I always like a decent pale, and this is certainly that.
Anyway, yeah, My Palisade Wisp was pretty weak but I'd be willing to bet the Wakatu variant (and others) were better. We know Firefly knows how to brew a good ale.
Overall Rating: C-
Rating vs. Similar style: C-
Methuselah English Old Ale
One Weird Glass, $?, 7.9% ABV
Purchased at the brewery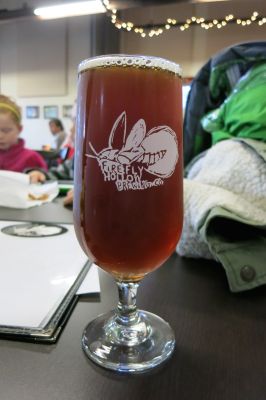 I like Old English Ales. Probably because I'm old. Not, like, Methuselah old, but older than most of you. And I'm English. I'm just an old, boring, Scots-English white guy. Though I was born unto WASPs, I'm not a WASP. If I was a wasp, I'd probably hate fireflies.
Do wasps hate fireflies? Probably. Why wouldn't they. Freaking fireflies.
I'd like to make myself believe
That planet Earth turns slowly
It's hard to say that I'd rather stay awake when I'm asleep
'Cause everything is never as it seems
As one who grew up in the WASP tradition, I know a lot about the Bible. I was taught that this stuff was literally true. As Owl City says, when I was a kid, "I'd like to make myself believe." Believe stuff like Genesis 5:21-27. A particularly fun passage:
21 And Enoch lived sixty and five years, and begat Methuselah:
22 And Enoch walked with God after he begat Methuselah three hundred years, and begat sons and daughters:
23 And all the days of Enoch were three hundred sixty and five years:
24 And Enoch walked with God: and he [was] not; for God took him.
25 And Methuselah lived an hundred eighty and seven years, and begat Lamech:
26 And Methuselah lived after he begat Lamech seven hundred eighty and two years, and begat sons and daughters:
27 And all the days of Methuselah were nine hundred sixty and nine years: and he died.
Yeah, that's right. Enoch lived to the ripe old age of 365, but his son, Methuselah, really rocked it – going strong for 967 years. Also note that Methuselah was able to knock up his girl at 187 years young. (His son, Lamech, gave birth to the famous Noah, by the way. A guy whose story is even more ridiculous than what you just read.)
God, who believes this codswallop?
Firefly Hollow says:
Richly malty, full bodied, and lightly carbonated. This rendition of an English Old Ale boasts a full range of malt flavors ranging from toffee and caramel to dried fruits, figs, dates, and nuts. After fermentation the beer was aged for 9 days over dark toasted American oak contributing just the slightest hint of earthy woodiness and bourbon notes. This one is to get us through winter!
Whoa! Aged for nine whole days?! Even if the "planet Earth turned slowly" and we all lived to be 900 freaking years old or whatever and you are here to tell me that the "God created the Earth in 6 days" meant to say that those six days were each actually a thousand years or whatever but the Methuselah years are meant to be 90 years, thereby making absolutely no sense whatsoever since those passages occur mere pages apart in the Bible… even then, aging this beer for nine days seems a bit superfluous to me.
Regardless, I liked the Methuselah ale. Perhaps a tad sweet for me, but it's supposed to be. But that doesn't mean I had to totally love it.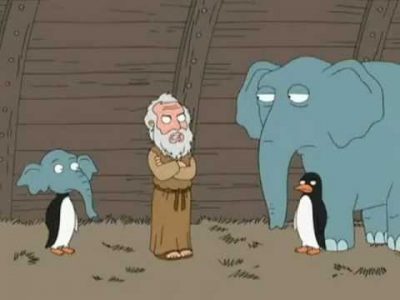 Overall Rating: B
Rating vs. Similar style: B+
Moonrise Amber Ale
One Sampler, $?, 6.3% ABV
Purchased at the brewery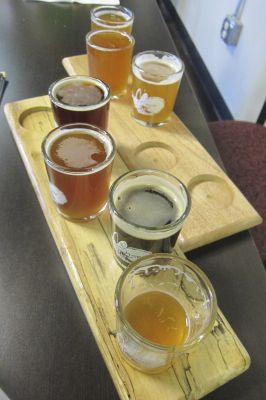 Boy, we're hitting all the exciting styles today. But here's the thing – Dana at Firefly often nails the classics. I always cite his old (like, Methuselah old) English mild he did for Cambridge House pre-Firefly as one of the best beers I've had. So why not an amber ale?
Especially one as good as the Moonrise? Of course, bros will blanche at such a "boring" style, but just because a beer doesn't coat your tongue in goo doesn't mean it's not good. Moonrise Amber is not just good… it's great.
'Cause I'd get a thousand hugs
From ten thousand lightning bugs
As they tried to teach me how to dance
A foxtrot above my head
A sock hop beneath my bed
The disco ball is just hanging by a thread
(Thread, thread…)
This is exactly what the bros need. They need to get a thousand hugs and dance with bugs. This is exactly what's missing from their lives.
Firefly says:
Bursting with the aroma of passionfruit, melon, and white grapefruit; this coppery hued ale balances rich notes of caramel and toasted sugar with a pleasant citrusy and lightly spicy hop flavor.
AND, if y'all would just relax a bit and accept a thousand hugs from bugs and get loose and dance around your room, then, and only then, will your palate graduate to a higher plane. A plane on which you can discern WHITE grapefruit notes in an amber ale from PINK grapefruit notes in an amber ale.
Welcome to my world, now straighten up your hat and get a proper pair of pants, will ya? Oh, and try to flipping enjoy one of the best ambers you'll ever have – this one.
HOW AM I GETTING MAD DURING OWL CITY'S FIREFLIES?!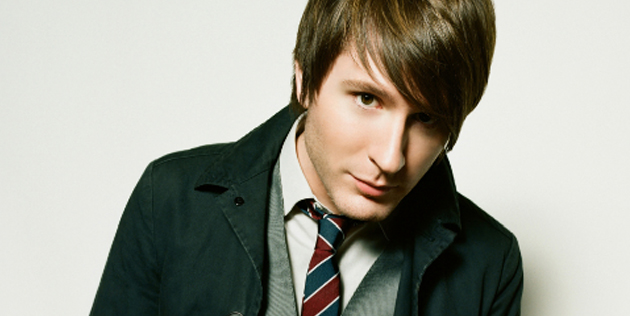 Overall Rating: A solid freaking A+, you jerks
Rating vs. Similar style: A++++++++++ and up yours.
Train's Best Bitter
One pint, $6.50, 5.2% ABV
Purchased at Westbrook Lobster, Wallingford
Oh, the train is rollin' now, my friends! Another classic ale: an English Bitter! I love it!
And now that I'm all bitter and worked up about grapefruits and lightning bugs and baggy/skinny jeans, I'm really getting going.
What's that? Oh, that's Calvin. My son. Yeah, he's cute. What's he thinking about? I don't know. Perhaps something like why does his dad take pictures of beer so often. And why is he bitter about a bitter.
I'd like to make myself believe
That planet Earth turns slowly
It's hard to say that I'd rather stay awake when I'm asleep
'Cause everything is never as it seems
(When I fall asleep)
We already had this stanza before. Although Owl City added the parenthetical this time. So, since I don't want YOU to fall asleep, let's speed this up.
Firefly says:
This is a copper hued English pale ale with medium body and a structured bitterness. Malt flavors of toffee, caramel, and toast are complimented by subtle hints of jasmine, lavender, and black pepper contributed by a late addition of Mt. Hood hops in the boil. This well balanced, flavorful, and quaffable brew is perfect for any time and any season. Cheers!
Again with the "quaffable" Firefly? Once is okay, but twice in one day? Chill out, Mr. Scrabble. Bitters are fickle beasts, and this one didn't tickle my fancy. Too biscuity for my. Like drinking a toasted bisquit. And no one on Earth picked up "jasmine, lavender, or black pepper" in this beer.
Not even those who get a thousand hugs and dance with bugs.
And what the hell does "Train's Best Bitter" mean anyway?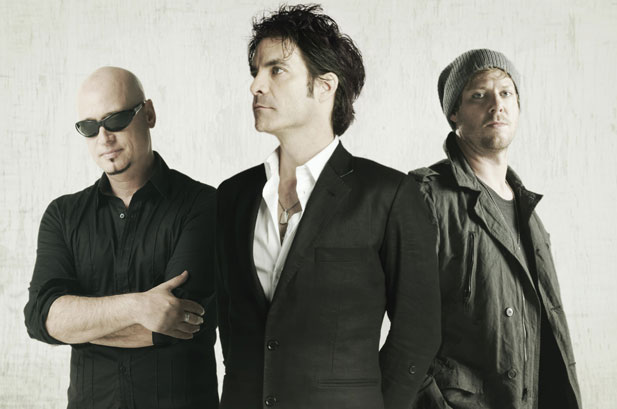 Overall Rating: B-
Rating vs. Similar style: C
Smokey Moor Scottish Ale
One taster pour, $3.29(!), 5.2% ABV
Purchased at Overpriced McLadden's, West Hartford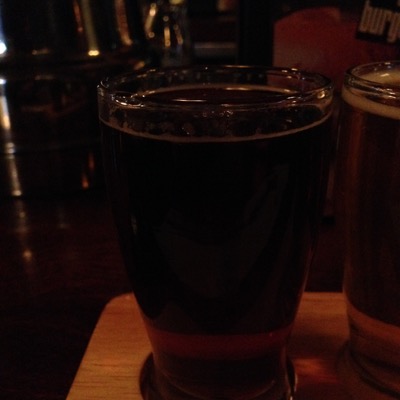 Seriously, McLadden's, I know you're in West Hartford Center and your price per square foot is stupid and (most importantly) 90% of your customer's don't balk at paying your prices, but still… they are pretty silly.
Great picture though!
BUT, you do get some pretty darn good beers up in there which means that you get me up in there from time to time. Of course, I'm sure to visit WELL before the evening crowd, but as we've established, I'm old.
The first two lines of the next "Fireflies" stanza is me entering McLadden's on a Thursday night:
Leave my door open just a crack
(Please take me away from here)
'Cause I feel like such an insomniac
(Please take me away from here)
Why do I tire of counting sheep?
(Please take me away from here)
When I'm far too tired to fall asleep
(Ha-ha)
The Smokey Moor is a Scottish Ale with a healthy dose of smoke. Firefly states that the smoke in this beer comes from "Scottish peat smoked malt," which we all hope is true. Most people just assume most smoked beers' smoke comes from liquid smoke or chips or whatever these days.
What's "funny," is that in my notes I gave the Smokey Moor an A, which would make it only the second smoked beer I've truly liked in my life. At the time of my drinking, I had no idea the smoke in this beer was true smoke. (Or, so they say. Smoke is one of those things that gets played with a lot.)
The bottom line with smoke is, I don't like a lot of it, and I only like it when it's done with the right beer. Firefly succeeded with both here.
Firefly says:
A rich and smokey Scottish ale brewed with 6 different malts. Munich, pale chocolate, and 2 different crystal malts provide a malty foundation with loads of caramel, toffee, and dried fruit character. The addition of Scottish peat smoked malt gives the distinct earthy smoke unique to these ales. Additionally, we aged this beer over bourbon soaked American oak chips for your mouthwatering pleasure.
A moor is a fen. A fen is a heath. A heath is a moor. As we say in the crossword game, this is fill fodder.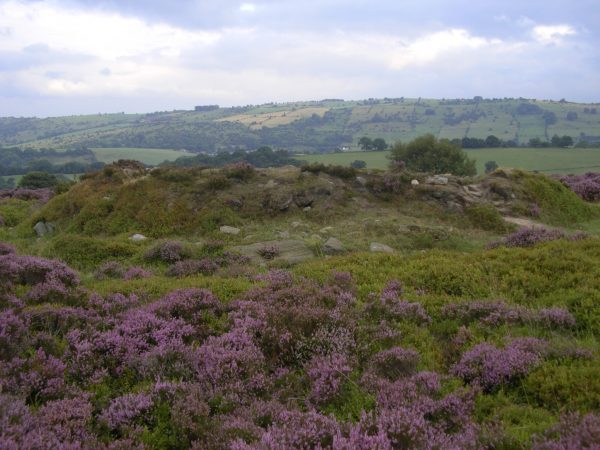 Overall Rating: A-
Rating vs. Similar style: A-
Secret ingredient Stout
One pint, $6.50, 5.2% ABV
Purchased at Westbrook Lobster, Wallingford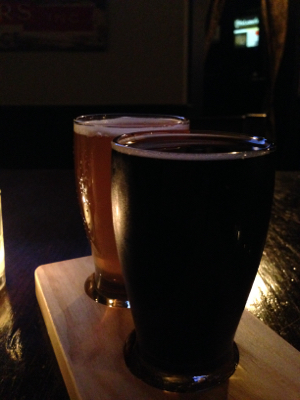 Rounding out out six reviews of what you'd be offered at a tiny pub in some far-flung corner of England, we have a stout. So that makes a Pale, a Bitter, a Stout, an Old Ale, an Amber, and a Scottish Ale. What's funny is that this isn't really indicative of Firefly, or ever what Firefly is known for… but it's a big reason why I personally really like Firefly.
I like that they bang out these old school, ancestral ales on the regular. So keep it up for the old guys like me.
To ten million fireflies
I'm weird 'cause I hate goodbyes
I got misty eyes as they said farewell
(Said farewell)
But I'll know where several are
If my dreams get real bizarre
'Cause I saved a few and I keep them in a jar
(Jar, jar, jar…)
This last passage from "Fireflies" actually give you a clue as to what the secret ingredient in this stellar stout is. I'll let you think on it for a minute.
Firefly says:
Dark with hints of smoke and spice. Our saison yeast strain takes this beer to the next level by complimenting malty layers of smoke and coffee with hints of clove, allspice, and anise.., and can you guess the secret ingredient? Dry and sessionable, this brew is a Summer Stout if ever there was one.
Give up? Firefly's secret ingredient in this stout is… marijuana. There, I said it. They keep their buds in a jar (Jar, jar, jar…) and infuse them in a late whirlpool almost like a late hop addition in a DIPA. This is 100% true. Take it to the bank. Pot, ganja, reefer, bud, maryjane… yup, there's your Secret Ingredient, buddy.
As for the finished product, it's unique. It's a light stout with a bunch of vegetal spice in it that I didn't really like all that much, but then I got high AF and everything was alright in the end.
Of course I'm kidding and the "secret ingredient" is probably some other herb of some sort that isn't usually used in beer, let alone stouts. I liked the effort and the execution here, the taste just wasn't as excellent in my opinion.
Psst, Tree House's Green has pot in it too, but you didn't hear it from me.
Overall Rating: B
Rating vs. Similar style: B-
Firefly Hollow Brewing Company
Back to CTMQ's Reviews of Firefly beers
Back to CTMQ¹s Connecticut Beer Page
Back to CT Breweries page