Three Final Reviews of Tidal River Brewing Beers
All sampled at the brewery, Canton
I can't imagine you're reading this page and don't know that tiny Tidal River called it quits in October 2016 after only 10 months in the brewery game. I wrote about that here.
And regardless of who you are, I can't imagine you want to read any more preamble to a page about three beers that were never distributed anywhere from a brewery that no longer exists.

Udderly Dark Milk Stout
6% ABV
Here's what I liked about this beer: Everything .
It was a milk stout.
Brewed to be a milk stout.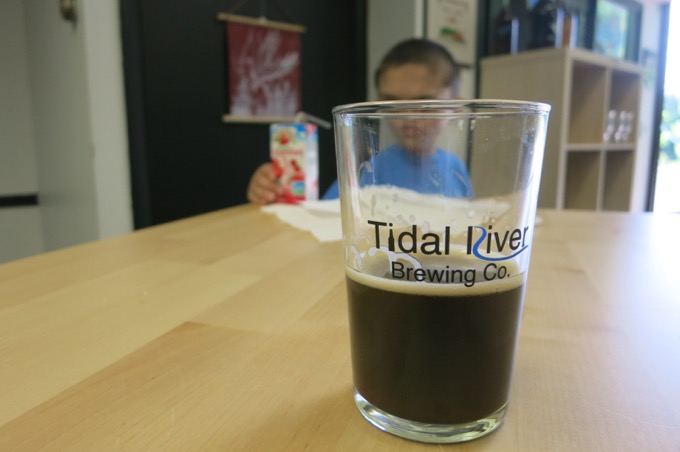 Described as a milk stout.
A classic roasted dark stout beer brewed with lactose for a smooth sweet finish.
Poured like a milk stout.
Named like a milk stout.
Tasted like a milk stout.
I can't think of anything more you'd want from a freaking milk stout.
This was a good milk stout.
Overall Rating: A
Rating vs. Similar style: A

Swamp Wookie Cream Ale
3.5% ABV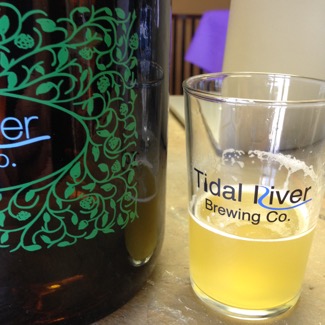 Truism: I'm not big on milk stouts or cream ales. But I can appreciate both styles and I know when they are pretty good. The Swamp Wookie was almost as good as the name.
I have no idea why Tidal River named a clear golden ale "Swamp Wookie." If such things as Swamp Wookies existed, I'd imagine they'd be hefty, murky, dark, and slimy. Pretty much the opposite of a cream ale.
A Swamp Wookie would be a dreadful creature. All that thick hair, wet with fetid swamp water? Gross. Granted, no one thinks of that stuff when walking into tiny breweries and being presented with a free tasting of the beer.
Tidal River says:
An American cream ale style, easy drinking light (not lite) ale. Coming in at a refreshing 3.5% with plenty of flavor.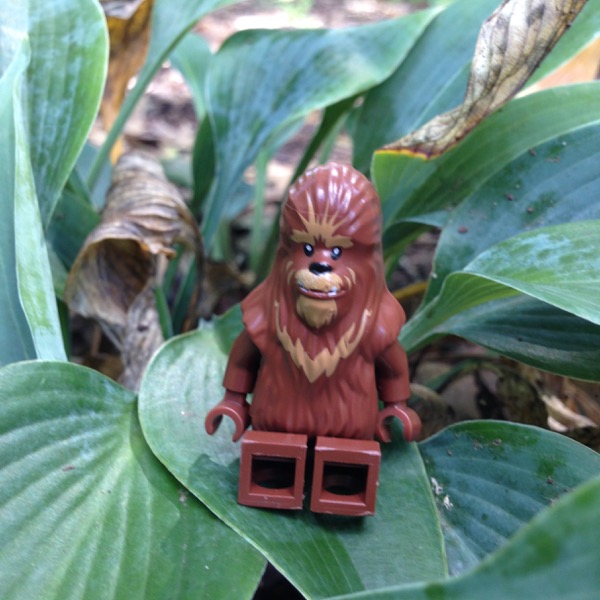 I enjoyed my Swamp Wookie experience. It had some bite to it; an almost coriander bite. Which makes no sense. And shows you how much you should trust my palate.
Heck, I even asked Geoff, "Is this a wit?"
Then again, maybe my palate is awesome and this cream ale was all banged up?
You'll never know.
Overall Rating: B
Rating vs. Similar style: B

Short and Punchy
6.5% ABV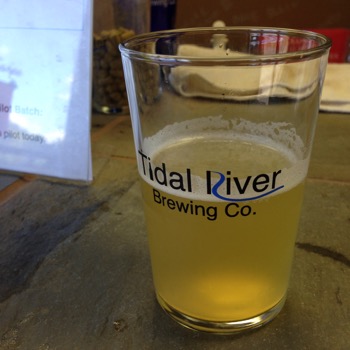 Ah, my final Tidal River review. A beer near and dear to former brewer/owner Geoff's heart. (He's short. And punchy. And DGAF about his height so calm TF down F'ers. FFS.)
I'm punchy too.
And this beer was "punchy" in that it was fermented with guava juice. You know, the nasty thick elixir you only drink a) at your hotel brunch while honeymooning in Hawaii because you got there late and all the good stuff is gone, b) by accident on a cruise, or c) on a dare.
F'n guava.
Anyway, Short and Punchy is one of those beers that doesn't know WTF it is. It's billed as a wheat beer, but is dry-hopped with Mosaic; a darling hop of the IPA world. It already doesn't really make any sense, but then to throw in some guava juice as well? F me.
See, look:
A wheat beer fermented with guava juice for a tart, citrusy flavor and nose. Dry-hopped with Mosiac for an extra punchy finish
Here's the craziest part: I kind of liked the beer. And it did well at the Blind Beer Awards, Summer Seasonal Edition. I can't explain it. No one can.
Geoff is a good dude. He made some kooky beers but also had a decent line-up of "classics" like the first two on this page. One hopes he'll continue do brew both as he did before the Tidal River venture – at home. He was well-known around a few central CT breweries as "the guy who shows up with a cooler and shares."
Who knows, maybe he'll wind up at another brewery someday doing what he loves.
Okay, that's it. RIP Tidal River.
Overall Rating: B-
Rating vs. Similar style: n/a
Tidal River Brewing Company
Back to CTMQ's Reviews of Tidal River beers
CTMQ's Connecticut Beer Page
Back to CT Breweries page