Any Time Stout
1 12 oz. can, $2.09, 5.2% ABV
Purchased at Manchester Wine and Liquors, Manchester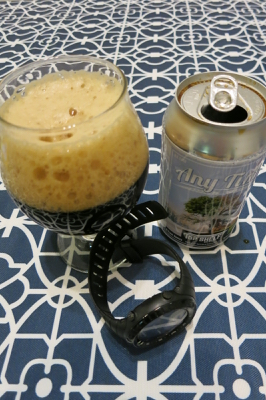 Let's dispense with the easy joke right off the bat…
"Hey, Top Shelf – Any Time you want to reopen would, y'know, be great. Thanks."
Yes, in case you're out of the loop (a.k.a. you're not Top Shelf fan), they've been closed for many months as I write this in mid-March 2016. Why? you ask?
Well, there's the official story and the official story covered in black mold. I'm not one to peddle rumors, but… WFSB is, so now it's news.
Official story: Top Shelf's lease was up in their original Hilliard Mills space. Top Shelf decided to move a mile or so away to a new space. Expand a bit, get some new equipment, start "anew" but now with some experience. The move has taken much longer than they anticipated for whatever reason, but they just did just tell facebook "Hang tight everyone. Good news on the very near horizon!"
We'll just ignore the three previous months of similar exhortations. It has to be true this time. Any Time now guys.
The deeper story is pretty ugly. Everything is the same except in this version, the Hilliard Mills landlord sorta kinda hates their former tenants. Top Shelf responded to the complaint.
So what do I know? Well, the landlord sent me a LONG email, with maybe ten pictures of mold and violations from the brewery. He included emails between himself and the brewery guys. It was pretty crazy. Crazy black mold, crazy that this landlord guy sent this stuff to me(!), and crazy that it got to that point. I not only never said anything about it to anyone (other than my super-tight inner circle of 3, including me. Not currently accepting applications, but hoo boy, you'd love to be in our group. Trust me.)
I didn't like the way the landlord sent ME all these personal emails. And while his evidence was pretty damning, it just seemed… wrong. So wrong that I didn't even save the email, so it's gone forever. (Though I suspect one of my aforementioned super-tight inner circle still has it.) The emails showed that the landlord gave these guys a LONG time (April to November) to clean up their act.
He also sent it to local news outlets and one of them did pick up the story. Hence the reply on the Top Shelf website. Yes folks, I ignored a story that WFSB picked up. The original story. And yes, the brewery subsequently passed inspection with flying colors.
But they still got evicted. Or chose to leave. Or something.
Maybe now the landlord can repave that crappy parking lot.
Okay. Just had to get all that off my chest – and while I do believe there absolutely was a mold problem at Top Shelf, I'm glad they sorted it out and hopefully their new space, that will open Any Time now, will be spic 'n span.
The Any Time Stout is a sweet milk stout. Since I'm dumb, let's turn to some beer geniuses to learn what this milk stout is all about:
Yes, folks, you can really taste the milk in this one. Delicious.
Of course, we dumb beer drinkers who think we know stuff will continue to put forth the notion that milk stouts are brewed with lactose, which is a milk sugar. Not milk. We have much to learn.
I wonder what the brewery says about this beer…
Top Shelf says:
Classic milk stout brewed with generous amounts of chocolate malt balanced with lactose sugar for body and sweetness. Dark, rich, yet light, brewed just right for anytime.
I may be wrong, but "chocolate malt" and "lactose sugar" does not mean this beer is an alcoholic chocolate malted milkshake. It does however, mean that it is a sweet and "creamy" stout. Y'know, a milk stout.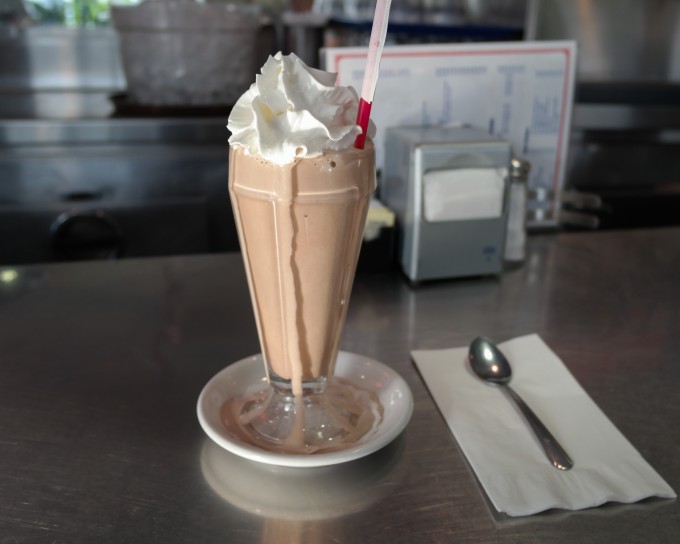 It's kind of hard to blow this style, and Top Shelf didn't. All milk stouts are a tad too sweet for me, but I get why they work. This one has an incredibly creamy texture and a head that just never quit. The roasty notes weren't bittering enough to my liking, but again, that's more of a style discussion than anything.
Maybe if a moldless Top Shelf opens again soon, Any Time now, you can start enjoying their milk stout again.
Maybe with a cherry on top.
Overall Rating: B
Rating vs. Similar style: B-
Top Shelf Brewing Company
Back to CTMQ's Reviews of Top Shelf beers
Back to CTMQ's Connecticut Beer Page
Back to CT Breweries page