Avery Point Amber Ale
Bomber, $5.99, 6.3% ABV
Purchsaed at Big Y, West Hartford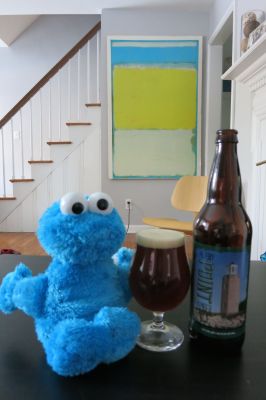 As much as everyone around the country knows about UConn, one comes to learn that very few people around the country know anything about UConn. Although, back when I had my letter of intent signing to go there, more than one person from my home state of Delaware confused "UConn" with "Yukon." Seriously. While I will confirm that the weather up in Storrs, CT is more similar to that of the Yukon than not, the two places are many thousands of miles apart.
A certain undefeated-in-national-championship-basketball-games (13-0, going for 14 tonight) record has burned "UConn" into many more peoples' minds since 1991 at least.
But let's focus for a minute on the locals; us Nutmeggers. Like, everyone knows that UConn is in Storrs by now, right? And Storrs is the campus part of Mansfield. And that no matter how many championships our teams win (men's basketball, women's basketball, polo, field hockey, soccer, hockey at some point in the future), Storrs will always be a frozen swath in the middle of nowhere. And that's how we like it.
But how many people, residents of our fine state, can rattle off the locations of the satellite UConn campuses? Can you? Go for it…
Ready?
Stamford, Torrington, Waterbury, Hartford (which has been in West Hartford forever but will be moving to downtown Hartford in the near future), and… Avery Point. (Bonus for the School of Law in Hartford I guess, and double bonus for the School of Dentistry in Farmington, but now we're getting wacky).
I'd guess that very few people know of all those campuses, and I'd bet that Avery Point is the least known one. Even if people sat around and guessed randomly, they'd hit on Stamford and Waterbury and Hartford at some point. Torrington, too, maybe. But it's not like anyone is going to take a flyer on Avery Point.
Just to catch you up, Avery Point is the prettiest of all the UConn campuses. Located in Groton, it is a center of excellence for marine and maritime studies. Overlooking Long Island Sound, the Avery Point campus is home to the Connecticut Sea Grant College Program, Project Oceanology, the National Undersea Research Center, and the Long Island Sound Resource Center.
In other words, I kind of love the Avery Point campus and its programs.
But why in the world did a Massachusetts brewery brand a random amber ale with the lighthouse at Avery Point? And furthermore, why did they partner with Big Y, a supermarket chain known for their antiquated gold and silver coin patronage program and (in my opinion) bogus "buy one get two free" nonsense? I have no idea, but this all happened and now I have a non-Connecticut Connecticut beer to review.
Berkshire Brewing says:
This amber ale is deep in copper color with a rich malt profile from pale, crystal and caramel malts supporting a generous helping of hops.
This well balanced beer features a medium body and aromatic finish from Fuggle and Cascade hops.
Actually, if you want to know a little bit of the backstory of how this branding came to be, here you are. It has nothing much to do with UConn at all, but whatever. Big Y wanted a few beers branded across their geographic footprint, from extreme northwest Massachusetts to extreme southeast Connecticut.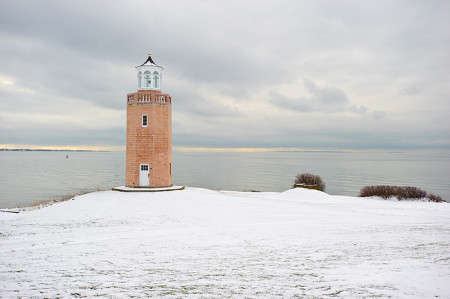 The beer is fine. In fact, if you miss the long lost days of yore (ca. 2011) when brewers actually brewed malty ambers, this beer is for you. The caramel malts really shine through here, producing a chewy, slightly sweet, cereal grain malt bomb of an amber.
And this is a good thing. I like these beers when they are brewed correctly, and Berkshire did just fine with this one. I'm sure it's the same exact recipe as their standard amber ale, or a previous one way back in the earlier age (ca. 2010) when the idea of citrusy hops sounded completely bonkers.
Although, the previously linked article says I'm wrong: "The supermarket and brewery have been partners since 1994, and the grocery was one of the brewery's first accounts.
"We came up with a recipe and we created it and we had to drink quite a few beers before we got it right," Thibault said.
Oh wait, Thibault is Steve Thibault, corporate beer and liquor sales manager for Big Y supermarkets. Not some guy from Berkshire. Really? Some sales guy from the store that gives people jangly giant coins to get lost in car consoles and purse pockets developed the recipe? Who believes that?
And why the heck do I have to be so cynical about something so innocent as a fairly cool branding idea for a decent beer? That's the "Big Why," of this story.
Anyway, some guy who helped restore the Avery Point lighthouse went bonkers and bought a bunch to give to his fellow restorers: "Streeter bought 16 bottles Thursday and plans to give one to everyone on the lighthouse committee."
I'll let him have the last word on this beer:
"It was pretty good, too," he said. "I liked it."
Overall Rating: B
Rating vs. Similar style: B
Berkshire Brewing Company
Back to CTMQ's Connecticut Beer Page
Back to CT Breweries page