Back East Brewing Company Beers
Bloomfield
An early visit to Back East Brewery is here.
Beer list
Back East Amber Ale, B+
CK Ale (Private Label), B+
Back East Golden Ale, B-
Misty Mountain IPA, B+
Back East Octoberfest (2012), B
Back East Porter, A-
Back East Spring Ale (2012), D
Back East Spring Ale (2013), A-
Back East Spring Ale (2016), A
Back East Summer Ale (2013/14), A-
Winterfest (2012), B
Audacity Imperial Brown Ale, A-
Berliner Weisse (Blackberry), B+
Berliner Weisse (Tart Cherry), A
BOMO Pilsner, A
Crosby, Stills, & SMaSH, A-
Ice Cream Man IPA, A-
Intergalactic Lupulinary IPA, A-
Piquant Rye Golden Ale, B
Rakautra, A+
Shad Derby Ale , B-
Slow Dance, B-
Suzy Greenberg IPA, A-
Tony Goes Dancing DIPA, A
Unicorn Farm IPA, B+
Wakatu, A
Hammer of the Gods Series:
Back East Imperial IPA, A
Back East Imperial Stout, A
Back East Barrel-Aged Imperial Stout, B-
Ex-Machina RIS, A-
Palate Mallet DIPA, B+
Back East One-offs, casks, & Experimentals

Man, back when back east opened in late spring of 2012, there were only a handful of Connecticut breweries. And they were scattered from Stonington to Woodbridge to Oxford… but suddenly there were two in Bloomfield.
In between my home in West Hartford and my work in Windsor. How fortuitous for me.

As a result of their location, I became an early Back East adopter by default. So they remain one of the breweries that I've been able to keep up with, even into 2018 when I decided to hang up the beer reviewing thing.
And also fortuitously for me, Back East has always been a very good brewery. They've cycled through a million head brewers but have never skipped a beat. They moved from their standard flagships – the beers everyone was doing in 2012 – to have some beers that draw crowds. But owners Tony and Ed have always kept their heads and have have made many smart decisions over the years to keep Back East moving forward in the right direction.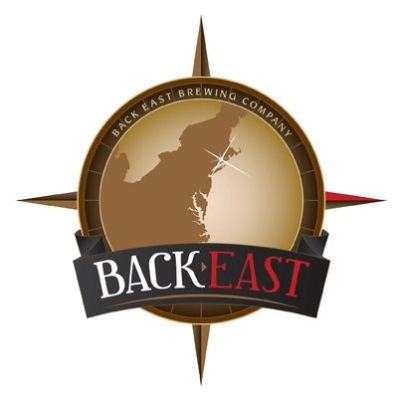 In 2012 I wrote, "Back East's two co-owners have a simple philosophy: Brew very high-quality beer, don't contract it out, don't futz around with wacky flavors, be very customer friendly and listen to a lot of Led Zeppelin… I'm on board with all that and look forward to their success in the future."
Well, the future is now and they do make a beer with mango puree, but beyond that, they've stayed true to what they said in 2012. And I still look forward to more of their success in the future.
A visit to the brewery
Back East Brewing Company
CTMQ's page on CT Breweries and Brewpubs
CTMQ Reviews lots of CT Beer