Beer'd Brewing Company Beer Reviews
Stonington
One of my many visits to Beer'd Brewing is here
Beer'd was the 2017 CT Brewery Mark Madness Champion!
Beer List:
16#'s Blonde Ale, B+
8 Days a Week APA, A+
Already Taken DIPA, A
Artemis IPA, A-
Bumper Crop DIPA, A
Dogs & Boats DIPA, A
FEST Premier IPA, A
Grovestand DIPA, A
Harbinger IPA, B+
Hobbit Juice DIPA, A
Imperialized Anomaly, A+
Imperial Trouble Belgian Tripel, B+
Kittens & Canoes APA, A
Midnight Oil Oatmeal Stout, A-
Next Episode #5, B-
Next Episode #7, A
Next Episode #11, C-
Port Barrel Roulette, C+
Ethereal Gin Barrel Aged Realization, A
Riff DIPA, A
Sojourner Saison, B+
Vegemite Sandwich DIPA, A+
Weight Of Sound DIPA, A
Wet Dogs & Capsized Boats, A
Whisker'd Wit, A
World At Large Pale Ale, A+
Collaboration Beers:
Nano-a-Nano; with Relic Brewing, B+
Nano-a-Nano 2; with Relic Brewing, B+
Organized Playdate; with Night Shift Brewing, A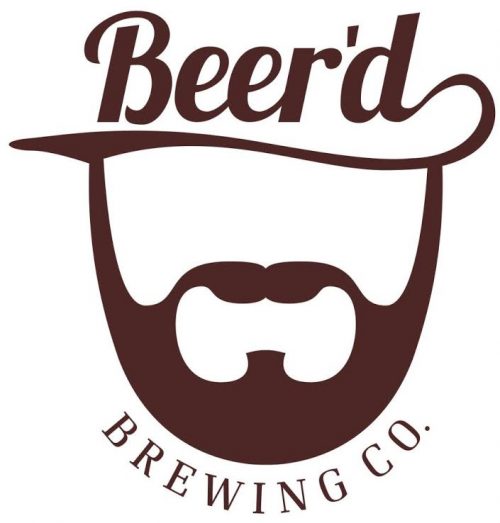 Slowly, over time, I will be "fixing" these beer review intro pages. Back in the day, I used to have long(ish) expository explorations of stuff that no one ever read. After all, you're not even reading this. These Intro pages are pretty much just for me to keep track of stuff.
(Although, I was told once by a reader to keep them and that they use them as jumping off points. So here we are.)
Beer'd is an excellent brewery in a cool little space in Stonington. I've watched them grow from a 3-barrel system at opening to a 15-barrel brewhouse in 2017. Since opening, Aaren married Precious. We enjoyed how Beer'd could get bars and restaurants to drive 3-hour round-trips to pick up logs of beer before they went to a distributor. Beer'd has always been at or near the top of the Connecticut beer pyramid.
Aaren Simoncini and crew were one of the best D/IPA brewers around out of the gate – and they remain so today. But Beer'd is much more than a one-trick pony.
They have always been a friend to all of our Connecticut Hops for Hope efforts and have always been one of my, and my wife's, favorite breweries in the region.

A visit to the brewery
Short
interview with Aaren after his Mark Madness victory
Beer'd Brewing Company
CTMQ's page on CT Breweries and Brewpubs
CTMQ Reviews lots of CT Beer