CT Hops for Hope Presents Beers for Brittany
Counter Weight Brewing, Hamden
Sunday April 23rd, 1-4 PM
TICKETS GO ON SALE TONIGHT AT 7 PM!
Update: Tickets sold out in under 20 minutes! You guys are the best!
The brewfest landscape is crowded. We all know that. There are tons of fun fests throughout the year. Standing out is difficult. Some fests go for volume, so go for high ABV or barrels, and others use taglines like "most Connecticut breweries" and the like. And that's all great.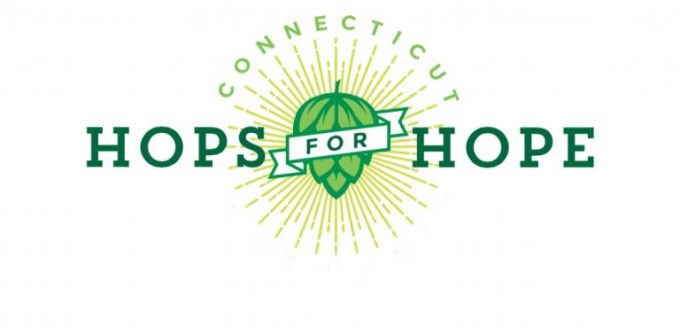 This event, Beers for Brittany, is a little bit different though. It's a sort of "Mini-Fest" – small. Intimate. Relaxed. Fun. Matt Westfall of Counter Weight Brewing has graciously given over his space for an afternoon.
The best part? 100% of ticket sales, in-person donations, a GoFundMe campaign, and onsite raffle ticket sales will go to one place: Joe and Brittany Vellucci's medical bills. Brittany is beating brain cancer and that's not cheap. So we're helping them out the best way we know how. You will never meet better people than the Velluccis and I am proud to be associated with CT Hops for Hope and with this event.
Once again, the support from the CT Breweries has been fantastic. For this event, the organizers had to limit the number of breweries pouring – and the number of tickets that will be sold. Many brewfests offer VIP tickets. At Beer for Brittany, every attendee is a VIP. Many attending breweries are Brittany's favorites, which makes this all the better.
Tickets go on sale Wednesday, March 29th at 7 PM.
They will probably sell out quickly as again, they are very limited. Stay tuned for ticket site info here, my social media, or better yet, CT Hops for Hope's pages:
Attending Breweries:
Back East
Ballast Point
Beer'd
Cold Creek
Counter Weight
Firefly Hollow
Grey Sail
Thomas Hooker
Kent Falls
Lasting Brass
Long Trail
Lord Hobo
New England Brewing
OEC
Otter Creek
Relic
Sixpoint
Stubborn Beauty
Plus, who knows if there will be other surprises on tap!
The Whey Station Food Truck will be onsite. And a huge thank you to Hops & Branding for their efforts as well.
I'll be there and I look forward to seeing many of you for this great cause and event!