Hooker Belma Pale Ale
2 12 oz. cans, $?, 5.3% ABV
Purchased at the brewery
Ah, venerable stalwart Hooker Brewing Company of Bloomfield, CT. Often unfairly maligned as a creaking dinosaur by lesser-lights, Hooker never gets the credit they deserve.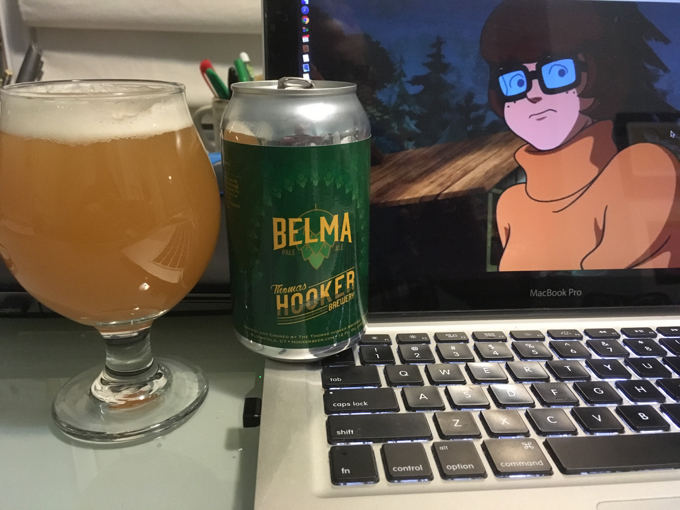 I've done my best over the years to try to dispel any anti-Hooker myths people may hold, and I want to say I've made a tiny dent in the perception. Hooker is an incubator for brewers across Connecticut that people love. There are so many now, it's impossible to keep track. Trust me, some brewery you love somewhere earned his stripes at Hooker.
From a business perspective, you can't really find much Hooker has done "wrong" over the last decade. From contracting to private labeling to training to economic development to using locally grown ingredients to being a socially conscious company… Hooker has always been at the forefront.
But they've never really jumped onto a trend. They haven't felt the need. And I've always sort of appreciated that about them. Give me my Old Marley, my Munich Lager, and my imperial porter and I'm happy.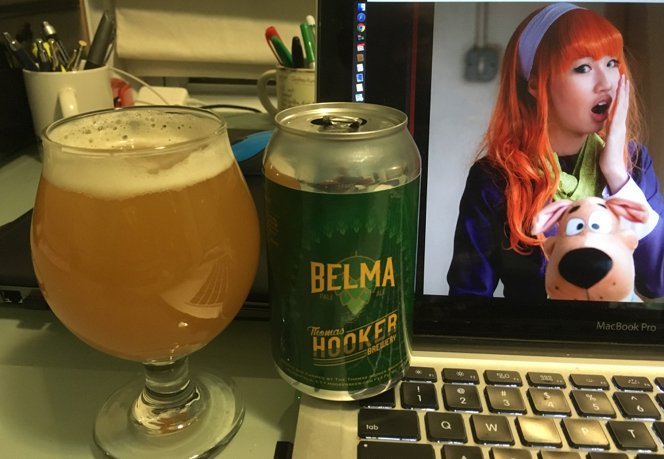 But something changed in late 2016. A new energy. A reinvigorated focus on "the market." A greater use of social media. Cans! A bigger focus on "releases" and yes, you guessed it, an all-new "New England IPA!"
The NEIPA was very well received, but Hooker perhaps did their pale and pilsner, released at the same time, a disservice. No one cared about them – not that a pils release would have fomented any excitement, but this Belma pale coulda shoulda may have.
It's delicious.
Hooker says
100% Belma hopped-brand new American hop grown exclusivley at Puterbaugh farms which has an extremely unique strawberry/pineapple aroma when used in a massive dry hop. Bitterness is kept low to accentuate the soft flavors of the hop. Touch of honey sweetness from the malt.
I'm not sure I've had any Belma beers before. I now enjoy Belma beers. This Belma was soft and well-rounded. It just felt good to drink and the fruity aromatics carried through on the palate. Nothing crazy or "dank" or any of that nonsense, as Hooker knows how to keep thing under control. I even publicly declared that I liked the Belma better than the new NEIPA.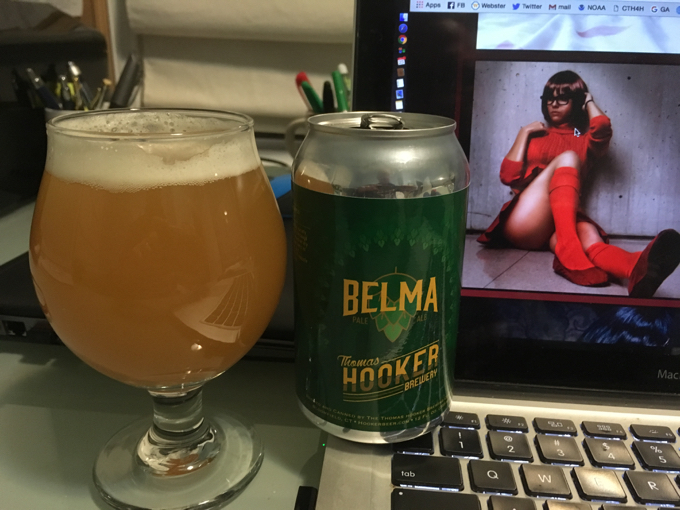 Blasphemy, I know.
I'm can't say that I enjoy Velma fandom though. What the hell is going on in these pictures? Sweet, innocent, bookish Velma has become a "thing" for hentai artists and weird oversexualized fan fic? Velma?!"
Poor Velma.
Daphne, sure. She was hot. But why the focus on Velma? Am I just ignorant to the manga/hentai subculture? Do they purposely pick non-sexy female characters to sex up? Probably. I don't know.
As I write this, I'm thinking how awkward it would have been if my wife "caught" me looking up "hentai Velma" pictures on the Internet. At least now if she sees it in the search history, I have this page to show her.
Although… then I'd have to deal with, "But how did you even know to look up Velma Hentai and why would Belma Pale Ale make you think of pornie Velma? And you didn't even make any clever narrative either; weaving sexy Velma into your review of Belma…"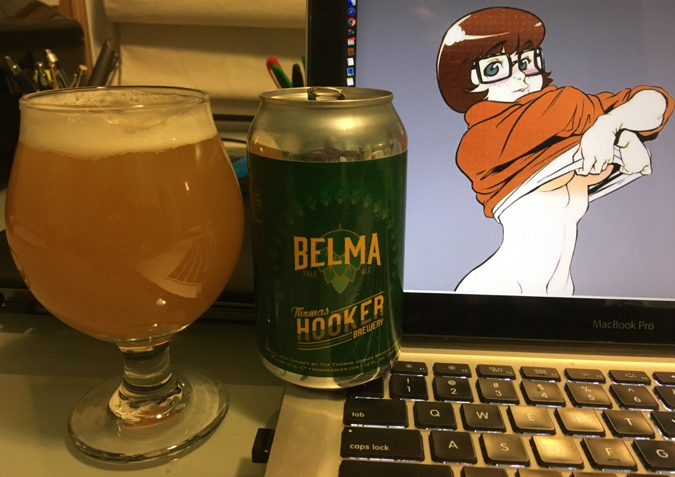 I'm doomed.
Let's repair that: Velma is a solid, dependable, smart friend. Hooker is a solid, dependable, smart brewery. Velma was never sexy. Hooker was never sexy. But now I learn that Velma can be sexy. And now I know that Belma (and #NoFilter, the NEIPA) are sexy. And Velma is "a thing" for people. And now Hooker is "a thing" for people.
So there you go. In your face, baby.
Overall Rating: A
Rating vs. Similar style: A+
Thomas Hooker Brewing Company
Back to CTMQ's Reviews of Hooker beers
Back to CTMQ's Connecticut Beer Page
Back to CT Breweries page