Black Water Pils
12 oz bottle, $?, 5.2% ABV
Purchased at Maximum Beverage, West Hartford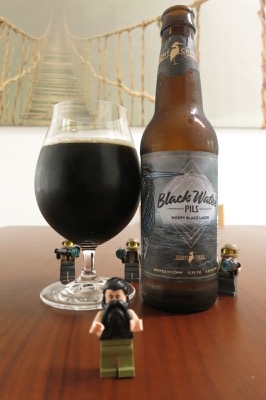 Black Water is a fairly difficult to define beer. A "black pilsner" is… what, exactly? It's… a Schwarzbier, right? And straight up, Stony Creek's effort is quite good. Just unclear as to why they call it a "black pilsner."
Blackwater was a fairly difficult to define private security firm. That is… what, exactly? It was more or less a company of private company mercenaries that carried out missions in Iraq and elsewhere outside of the purview of the US Government.
From 1997 to 2010, Blackwater was awarded $2 billion in government security contracts. More than $1.6 billion of which were unclassified federal contracts and an unknown amount of classified work. Sure, most of the guys employed by Blackwater were former military guys, and of course they performed some honorable and valuable work. But, you know, there were problems.
On September 16, 2007, employees of Blackwater shot at Iraqi civilians killing 17 and injuring 20 in Nisour Square, Baghdad while escorting a US embassy convoy. The killings outraged Iraqis and strained relations between Iraq and the United States.
That'll happen. Were they shot upon? They say they were. The Iraqis and a US Federal Court said otherwise.
In 2014, four Blackwater employees were tried and convicted in U.S. federal court; one of murder, and the other three of manslaughter and firearms charges.
I don't feel like looking, but what "firearms charges?" That dosen't seem to make sense.
Like a black pilsner doesn't make sense.
Stony Creek says:
An elegant maltiness with mild, almost bittersweet, notes of chocolate and coffee are what highlight this Hoppy Black Pilsner. Magnum Hops impart a clean hop bitterness, while Black Water's, dry finish allows the Chinook and Tettnang hop spiciness to shine through. Grab a bottle and dangle your toes in the black water…if you dare!
Like I said, I really dug this beer. It's different, but not stupidly so. It's like a session black IPA… kinda sorta. Like how Blackwater (it's now called Academi after a series of private equity buyouts and restructures and whatever else murky mercenaries do to remain active while being maligned by the entire world. PS., Obama gave them another contract a few years after the Iraqi massacre.)
The Black Water Pils had just the right amount of bitterness from the hops which allowed for the right amount of sweetness from the not-burnty malts. I like that. It's cool. I recommend this beer, as kooky as it may be.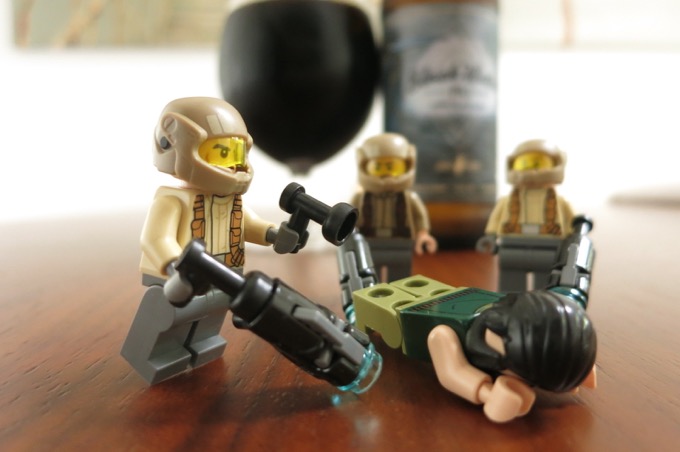 Hey, you know what else is kooky?
The dude who started and headed Blackwater was Eric Prince. This prince of a guy, who had an affair while his first wife was dying from cancer, who is a Pat Buchanan supporter, and who, of course, married and then divorced the woman with whom he had an affair while his first wife was dying of cancer… is… get ready… is the brother of Betsy DeVos, the evil banshee Trumpster who promises to destroy the USA's public education system.
He now lives in the UAE and heads up a security firm which certainly has no sketchy relationships with sketchy oligarchs.
This beer is really good if you like Schwarzbiers.
Overall Rating: A-
Rating vs. Similar style: A
Stony Creek Brewery
Back to CTMQ's Reviews of Stony Creek.v.2 beers
Back to CTMQ's Connecticut Beer Page
Back to CT Breweries page