The Back East Early 2016 Berliners
Blackberry and Tart Cherry
I'm writing this page in late April 2016, towards the end of a string of Back East reviews. I started "the string" with the teaser, "I'm reviewing a bunch of beers from one brewery for a reason and will be dropping clues in each as to why." After this page, I only have one more, at which point all will be revealed to those of you who still have no clue as to what I'm doing and why.
Such mystery.

At least there's no mystery regarding the two beers under discussion here today. Both were exemplary. Way the hell "out of season," but whatever. I don't care a whit about that and I'm very glad Steve Andrews and Back East went for it… in the dead of winter. Seasonality of beers is pretty stupid, for the most part, anyway.
Tart Cherry Berliner Weisse
Six-pack, $11.99, 3.5% ABV
Purchased at the brewery, Bloomfield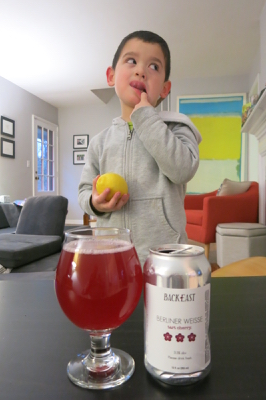 I have no idea if this beer will ever be brewed again, but goshdarnit, I sure as hell hope so. I loved this beer. My wife loved this beer. This is a special beer.
Since we're talking about two Berliners today, let's talk about the two Berlins. The tart cherry is the West Berlin. The blackberry is East Berlin. You thought the same thing already though, right?
Of course you did.
But let's explore this – and some German history while we're at it. The Back East Berliners are only 3.5% ABV, so you can enjoy a few and still be able to read this stuff just fine.
They do make Berliner Weisses in Germany. They adhere to that 16th century Reinheitsgebot nonsense just fine. (Germany purity laws requiring that beer only be made of water, barley, hops. Which is always funny to me because back in the day, they didn't know what yeast was or how important it was to fermentation. Anyway, in 1993 the German Geniuses added yeast to the "allowable" ingredients.)
The Berliners from Berlin, though, are just cloudy, sour, wheat beers with super low ABV's. You're not going to find a "tart cherry" one there because, well, because clearly tart cherries are not allowed per the Reinheitsgebot nonsense.
(This is why you'll see some fancy schmance breweries (ahem, OEC, ahem) provide little eye-droppers and fruit syrup. That's called a das loopenholer, ya, or, "loophole.")
Just another reason we beat those bums in World War II. Our beer is tastier.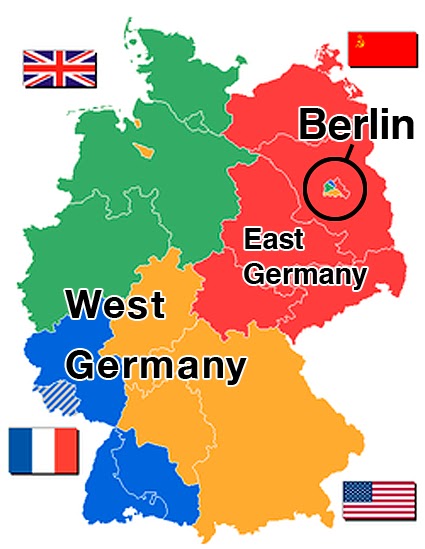 At least Germany seems to be waking up… In response to the growth of craft breweries globally, some commentators, German brewers, and even German politicians have argued that the Reinheitsgebot has slowed Germany's adoption of beer trends popular in the rest of the world, such as Belgian lambics and American craft styles. In late 2015, Bavarian brewers allegedly voted in favor of a revision to the beer laws to allow other natural ingredients."
Weird that Wikipedia says "allegedly." Like, how hard is that to verify? (Too hard for me to bother with, apparently.)
Back East says
A traditional Berliner Weisse, this light-bodied wheat ale is crisp and refreshing, with a tart flavor accentuated by the addition of tart cherries.
Straight up. I have nothing really to add to that… My love for this beer is exacerbated by the fact that I love cherries. My favorite fruit in the world is the Rainier cherry. But of course, the cherryliciousness would be useless without a solid wheat ale base.
And if we've learned one thing about "the new" Back East in early 2016, they know how to brew a solid wheat ale base.
Today is April 29, 2016. I just saw on the Twitters that there are a few six-packs of this beer for sale today. I now know where I'm going after work. Because again… I'm not sure this will ever be brewed again…
Hey, let's learn more about German history!
Overall Rating: A
Rating vs. Similar style: A+

Blackberry Berliner Weiss
Six-pack, $11.99, 3.5% ABV
Purchased at the brewery, Bloomfield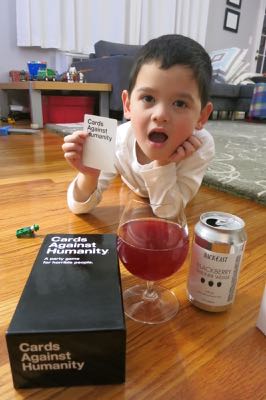 I love this picture so much. It's wonderfully absurd. As absurd as Reinheitsgebot and the politics of so-called West Berlin post-WWII, Pre-unified Germany.
Earlier, I wrote that the Blackberry was East Berlin. Blackberries can be incredibly sour. They are dark and bleak. Like East Berlin – and all of East Germany – was. (No, I have no silly reason why the tart cherry is like West Germany. Um… it was sunnier and brighter? There you go.)
You youngin's probably don't remember much about the communist bloc of countries that I grew up with. I hope you know that the Allies defeated the Axis in WWII. I'm always shocked and saddened to learn that many people don't know that Russia was our ally in WWII. (The bad guys were Germany, Italy, and Japan, but of course Russia quiet quickly became Cold War enemies.)
At the end of the war, Germany was split between the allies. Berlin is geographically in the middle of what became "East Germany." Berlin, being important, was split up FOUR ways.
"East Berlin" was the Soviet sector, and "West Berlin" (which was never a real thing, officially) was split in three sectors: US, British, French. And keep in mind this was an island in the middle of communist East Germany. The infamous Berlin wall separated the Soviet/commie side of the city and the "western" side – which was surrounded by commie East Germany.
Crazy, right?
This must sound completely crazy to anyone in their 20's reading this. But this shouldn't:
Back East says
A traditional Berliner Weisse, this light-bodied wheat ale is crisp and refreshing, with a tart flavor accentuated by the addition of blackberry.
Delicious. I personally enjoyed the cherry one more. This one seemed a little metallic to me, but that very well could have been due to the difficult nature of working with blackberries. Go ahead – go eat a handful of them. They seem to have a slightly metallic bitterness to them. Back East did quite well with this particular flavor.
Hey, you want to know something else about Germany that for whatever reason people seem to not know? It borders Denmark. I don't know why that surprises people, but it does. Which means Germany borders Scandinavia.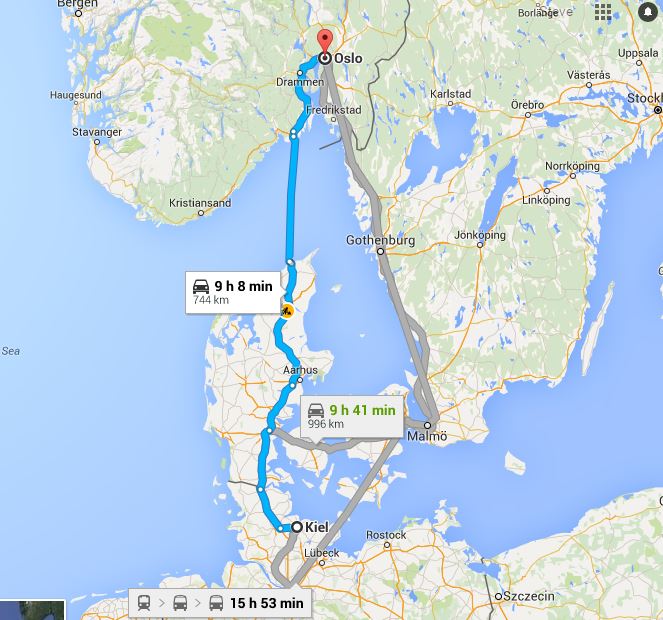 Heck, you can drive from northern Germany, up through Denmark, over to Copenhagen and then up the coast of Sweden to southern Norway and Oslo in a day's trip. That must be one of the most beautiful drives in the world that hits two world capitals.
Does that surprise you? Because the next time I mention Oslo, Norway, I don't want you to be too surprised. Even though you may be.
Overall Rating: A-
Rating vs. Similar style: A
Back East Brewing
Back to CTMQ's Reviews of Back East's beers
Back to CTMQ's Connecticut Beer Page
Back to CT Breweries page