A 2, A 3, and a Leveeeeee
Reservoir's 2 & 3 Plus Bonus Flood Control Area, Bloomfield
April 25, 2015
[This page is part of my ongoing series, "Hikes with my Boys." The full list of those hikes can be found here.]
As you will most likely never actually explore these places, and as there isn't much to explore at any of them, I will merely present a series of photos with comments. Keep in mind that these are listed in the Town of Bloomfield's list of places to hike and enjoy the outdoors.
State Flood Control Area on Woodland Avenue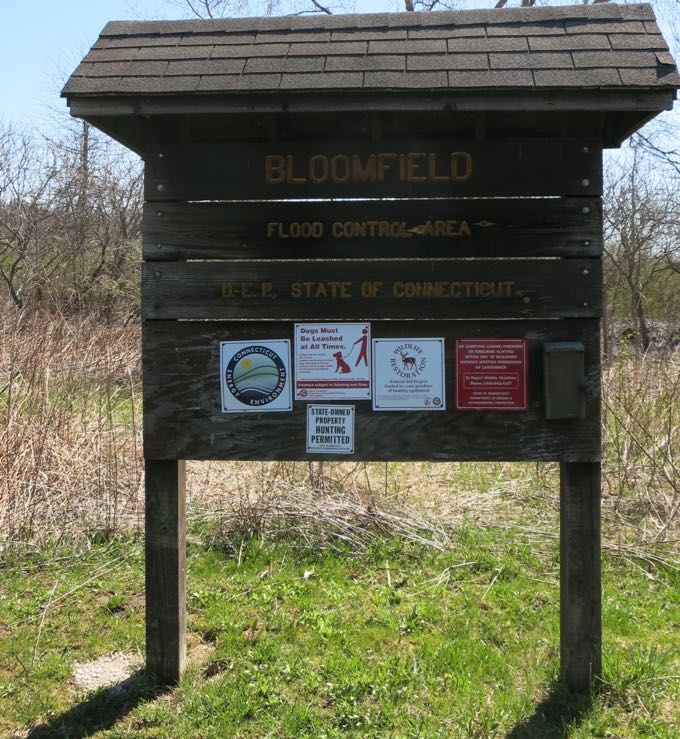 You can hunt here I guess. And walk a dog. There's really not much to do here, though I've heard bird watchers rather enjoy it. And I stumbled across a pheasant there once.
I've never really ventured beyond the little parking lot. Nor have I ever really wanted to do so.
Reservoir Number 3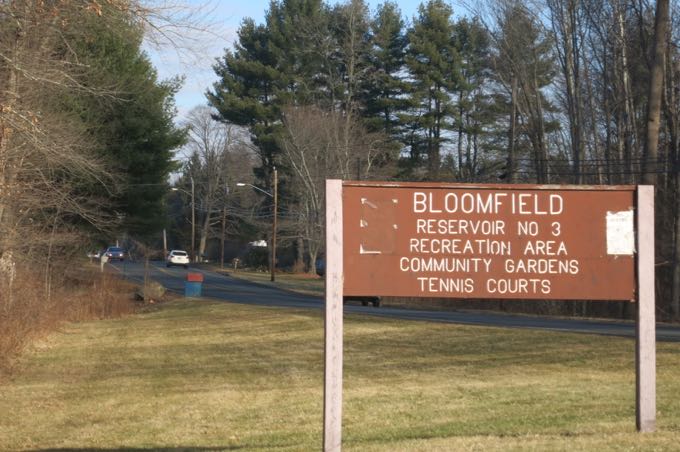 Yeah, you don't really want or need to go here either. The tennis courts are always a mess, there's no real place to hike, and, well… here's what I found during a recent visit:
That's not to say that Reservoir No. 3 is all bad. There's a community garden there and a nice little lake too.
Sigh. There's a picnic pavilion next to the tennis courts with a nice view, I guess, of the Wintonbury Hills Golf Course in the distance.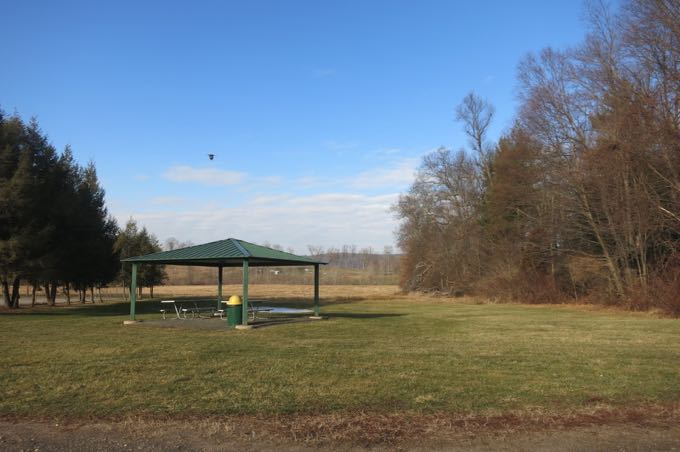 If you've ever wondered what all those man-made ridge things around Bloomfield are, you're in luck.
They are basically flood control dams, built in 1962 to protect Hartford. When you trace where all of these are in Bloomfield, they don't seem to make much sense. But I'm sure they do somehow.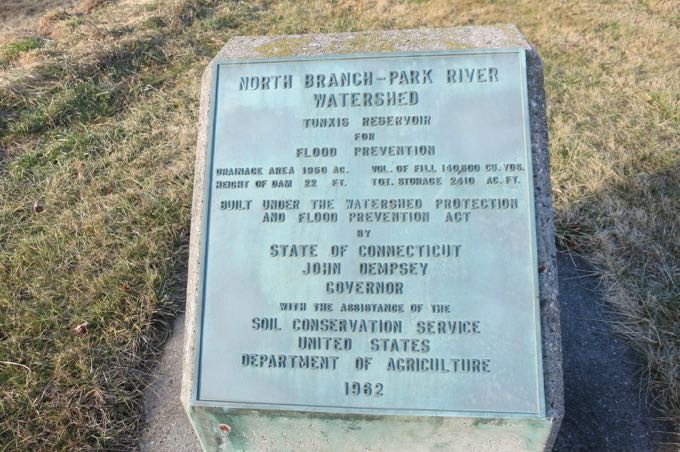 Reservoir Number 2 & Seabury Trails
I've saved the best for last. There are actually two properties here that tie together. Seabury is a huge retirement community. It looks to be a lovely retirement community. I say that with absolutely nothing to go on other than the fact they maintain a little trail system for the fine folks who live there to walk.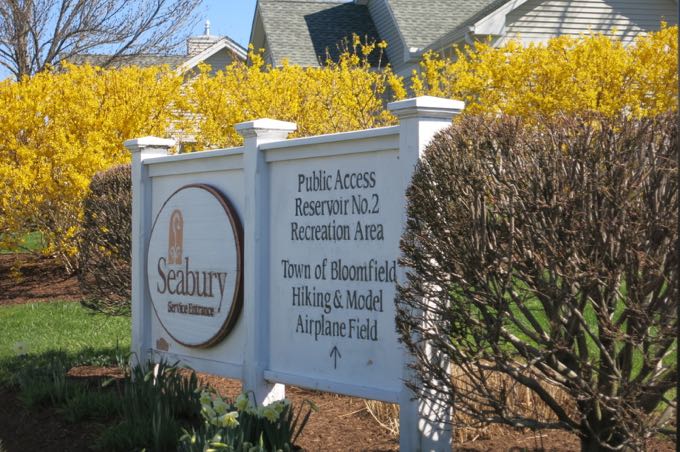 There's even a nice color Seabury Trails map that includes the Reservoir No. 2 trails.
I visited Seabury a couple times with my boys. The first time was to hike around the place and see what it had to offer. We didn't do much with the campus trails, but rather focused on the Reservoir trail. Here's an even better map of the "woodland" trails.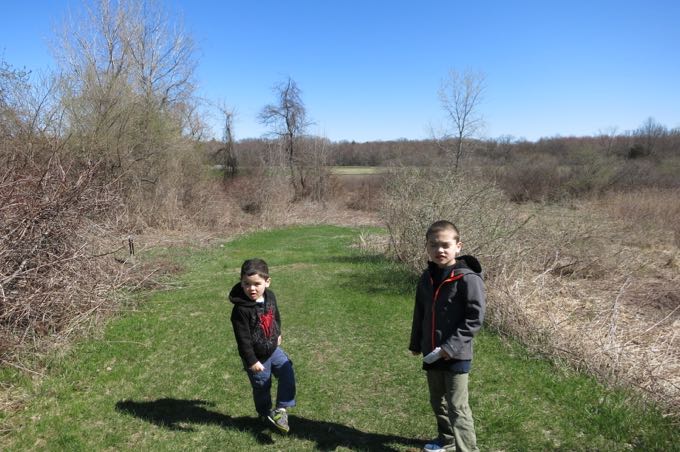 Perhaps because this adjoins a retirement community, there was quite an act of kindness here: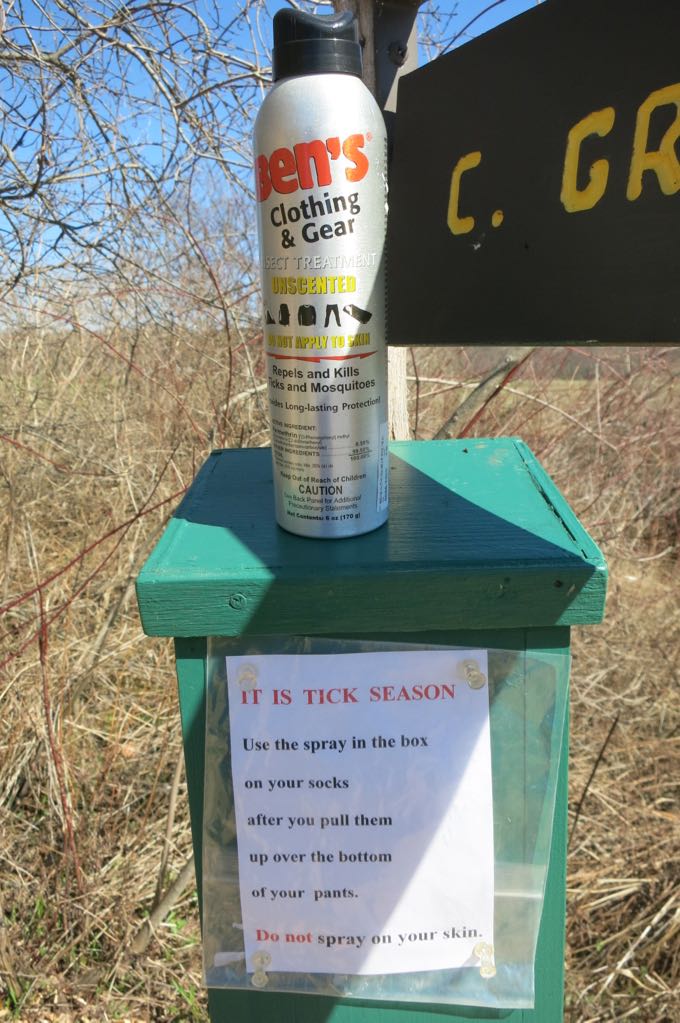 Wow, a free bottle of Ben's! In Bloomfield! Pretty cool.
There are finely constructed bridges and benches throughout this property and it's totally worth walking around here. Unfortunlately for us, we were confronted with a very loud, very angry, very untethered, very large Rottweiler as we neared the woods at the back of the property. Greeeeeat.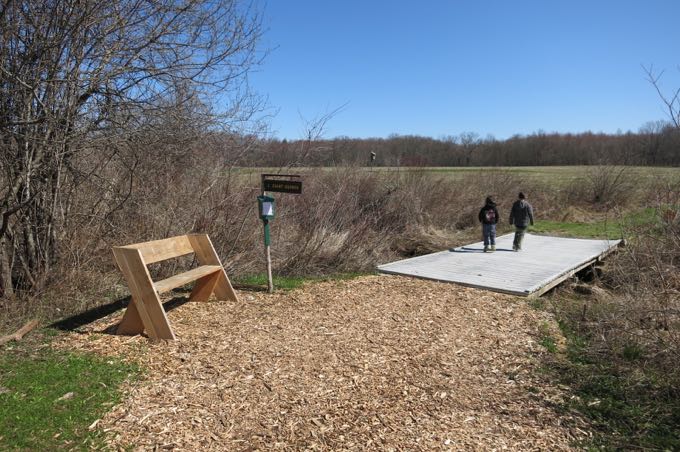 This dog could literally eat my barely-four-year-old. I did not see any owner at all. We turned tail and called it a day – and I was satisfied that I'd explored enough of Seabury and Reservoir No. 2 for the purposes of CTMQ. Mainly because we got to see this little guy:
But! But we weren't done with this place quite yet! There's another thing here that is totally worth checking out. And so, we returned to Seabury a month later to check out some other flying things… at a Wintonbury Flying Club Fly-In.
CTMQ's Bloomfield Town Trails
Back to Back to CTMQ's Town Trails