Broad Brook Octoberfest
One pint, $5, 5.3% ABV
At the brewery, East Windsor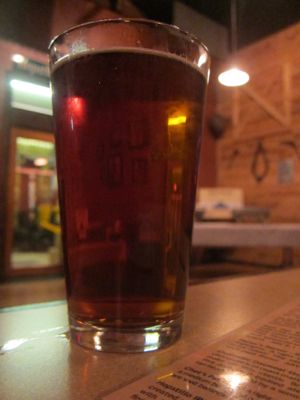 Exciting news! In October 2015, Broad Brook canned this effort! And the can looks really nice. I went to the store the other day to see if I could procure a can, but they didn't have any. No Octoberfest is worth me traipsing around to different stores for though.
Not-so exciting news: This is just another Octoberfest. Straight up. And this one is a marzen's marzen too. Pretty much all-German ingredients and a very German execution.
Those last two words sound awful together, so let's try again.
Pretty much all German ingredients and a very German outcome… ?
How about we just let Broad Brook explain themselves:
A blend of Munich–Style malts produces the light amber color and slight maltiness complimented by noble hops. Our version of Oktoberfest is fermented with German Ale yeast.
There you go. They said it so much better than I. And you know who else says these types of things far better than I as well? Will Gordon.
He drank a lot of Octobers for this classic Deadspin/Drunkspin/Adequateman/Gawker Empire article, and we talked about it before publication.
We talked about how some marzens are terrible and even the good one are just good and the great ones are… just good. Read this, it's good.
I appreciate a good Octoberfest, no doubt. We have some very good ones here in Connecticut and oddly, the three that jump out at me are from the triangle of breweries nearest my home and work: Hooker, Back East, Broad Brook.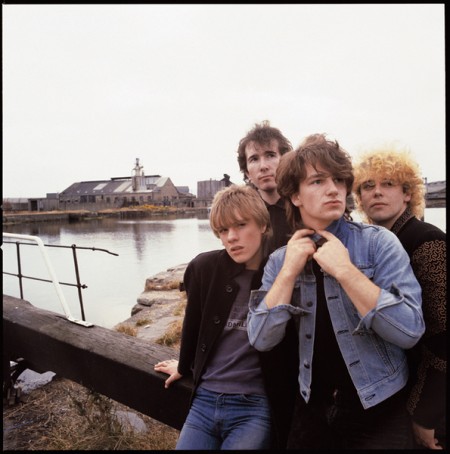 All three breweries make solid beers; often "pure" representations of a style. (All three also go "outside the box" fairly regularly, but their focus is definitely on the more classic styles so to speak.)
This beer is good. Go buy some in those perfect German cans.
Darnit, another strange choice of words.
Anyway, here. You know how U2 is played out and people used to love them but now you're just like, "Uh, whatever guys, get over it," and how they'll tell their friends, "Joshua Tree was a great album, but I loved them before that" and then they'll say stuff like, "'War' was so good, but I really loved 'Boy'," and then you look at them and realize they weren't even born when 'War' was released (19-freaking-80) and you then drop some science on them, like, "everyone knows 'War' and 'Boy,' but what about 'October' that came in between?
Man, Octobers get no respect. So relax and enjoy U2's "October" from the album 'October' (1981) – a song that you'll swear isn't even U2 for the first 2/3 of it.
Overall Rating: B
Rating vs. Similar style: B
Broad Brook Brewing Company
Back to CTMQ's Reviews of Broad Brook beers
Back to CTMQ's Connecticut Beer Page
Back to CT Breweries page