Cambridge House Brew Pub Beers
Granby
Note: This is now an archived page. At some point, perhaps even before you read this, all of my CT Beer Review pages will suffer this same, sad fate. After much reflection in late 2017, I decided that my beer reviews would come to an end. For more on that decision, go here.
Beer List
2012:
Lawnmower Ale, B
Oakwood Mild, A
Smokey the Beer, B
Hi-Fi RyePA, C+
Peppercorn Saison, B+
Lazy Bee Tripel, B-
Oktoberfest, A
New England IPA, A
Amber Ale, B
Pumpkin Weisse, C
Three Steve Stout, A
Bitter Jack, B
Ambrodisiac, B-
End of Days/Moonbeam Stout, A-
Ominous Forecast, A
2013:
Woodburner Brown Ale, A
India Red Ale, C
Bear Trap Honey Porter, A
'Murican Ale, B
Schnickelfritz (Dunkel Lager), B+
Kolsch, D
It's Always Sunny in Granby, B+
Steam Bock, C
Extra Special Bitter, A
Farmer's Daughter Saison, C+
5 Bbl Bitter Blueberry Blonde, C
Double D Scotch Ale, B+
Steel Cut Oatmeal Stout, A
Wet Harvest Ale, A+
Mosaic Pale, A
Porter, B+
Alt 45, B-
Lime Rock Red, C
2014
Cream Ale, C+
Dirty IPA, A-
Mid-Day IPA, B
Summer Wheat, B
Brown Bomber, C-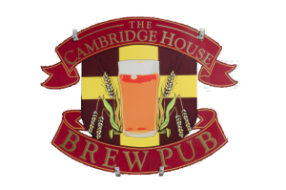 This page is kind of hilarious to me. CBH was the beneficiary(?) of being both near my work and being relatively alone in a beer wilderness for a few early years of CTMQ beer reviews. As a result, I reviewed a crap ton of their beers which, when you think about it all, is quite goofy.
When I had the brilliant idea to begin reviewing "every" Connecticut beer for CTMQ, I thought I knew what I was getting into. I knew exactly how many brewers there were, and I knew that number was doubling within a couple years. I knew exactly how many brewpubs we had and all that stuff.
What I didn't realize was that a few of our brewpubs produce an amazing array of different beers throughout the year. Just guessing, but I'm comfortable saying that WilliBrew, CBH and City Steam produce and tap over 250 different beers combined each year. I was completely ignorant of this when I set out to do these reviews.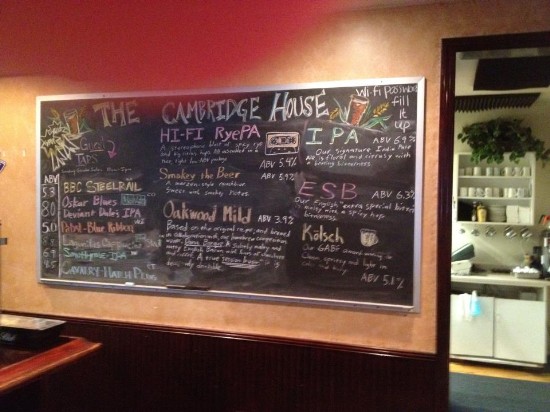 Over the years, I've exchanged several emails with Scott Riley from CBH. Mostly because I gave them a review based too much on some business dealing nonsense which had nothing at all to do with the current ownership. I redacted a lot of that stuff and feel much better about that old page.
But I still have a nagging question… Why is it "CBH" instead of CHB? The name of the place is Cambridge House Brew Pub. But I call it CBH too. Such mystery.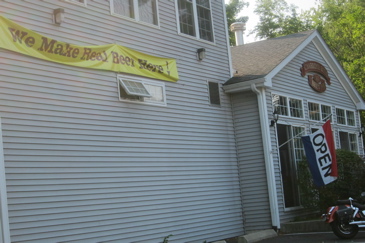 Cambridge House
My visit(s) to Cambridge House Brew Pub
CTMQ's CT Beer Reviews