Classic Diners in Connecticut
I am not a big diner guy and I certainly never thought that those few that remain in Connecticut would warrant their own CTMQ sub-section.
But then I had lunch one day at Collin's Diner in North Canaan and that all changed. The diner itself is 70 years old and the attempts the owners make there to keep it "authentic" got me thinking… So I took a few pictures and started poking around these InterTubes to learn about old timey diners.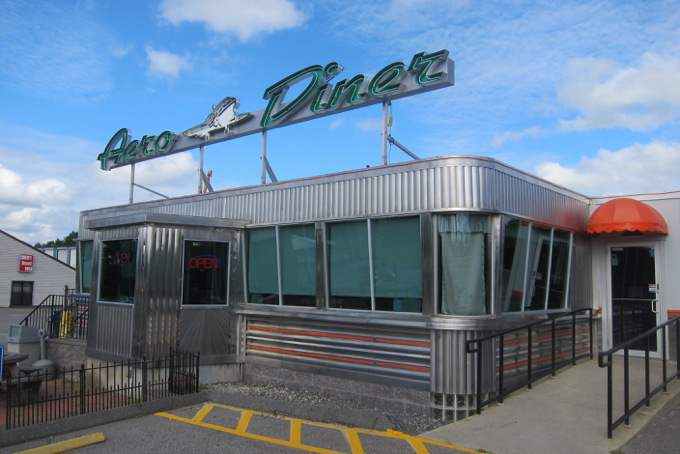 It didn't surprise me to find so many fans, nor did it surprise me to learn that these places are disappearing. So I figured I should get crackalacking on these things.
This is a difficult list to maintain. These places not only close and re-open under different names, but they are also very transient. Yes, they move. Beyond that, what constitutes a diver vs. a "classic diner" vs. a restaurant that calls itself a diner? Let's find out together I guess.
"Classic" Connecticut Diners
Starlight Diner, Berlin
Uncle D's Diner, Berlin
Country Corner Diner, Bethany
White's Diner, Bridgeport
Triple A Diner, East Hartford
Charlene's Diner, Griswold
Norm's Diner, Groton
Shoreline Diner & Vegetarian Enclave, Guilford
Zip's Diner, Killingly
O'Rourke's Diner, Middletown
Miss Washington Diner, New Britain (RIP 2018)
New Britain Diner, New Britain
New Canaan Diner, New Canaan
DinerLuxe, New Milford
Windmill Diner, New Milford
Cody's Diner, New Haven
Tandoor, New Haven
Monica's State Street Diner, New London (RIP 2018)
Olympia Diner, Newington
Sandy Hook Diner, Newtown
Blue Colony Diner, Newtown
Collin's Diner, North Canaan
Pop's Diner, North Canaan
Family Diner, Norwalk
Post Road Diner, Norwalk
Day Breaks Diner, Plainfield
Main Street Diner, Plainville
Tony's Diner, Seymour
Laurel Diner, Southbury
Curley's Diner, Stamford
Elm Street Diner, Stamford
Lakeside Diner, Stamford
Parkway Diner, Stamford
Rozzi's, Thomaston
Twin Colony Diner, Torrington
Tower Grill, Waterbury
Quaker Diner, West Hartford
Georgie's Diner, West Haven
Makris Diner, Wethersfield
Orem's Diner, Wilton
Aero Diner, Windham
Skooter's Diner, Windsor Locks
The Winsted Diner, Winsted
Book Review: Classic Diners of Connecticut