Where Everybody Knows Your Name. Except Mine. I'm Not From Here.
Connecticut's Few Remaining True Taverns
Years ago – probably in 2014 or so – I put together a list of Connecticut's remaining true taverns. I do not remember where I got this list from. I assume it was searching through the state's online license directory.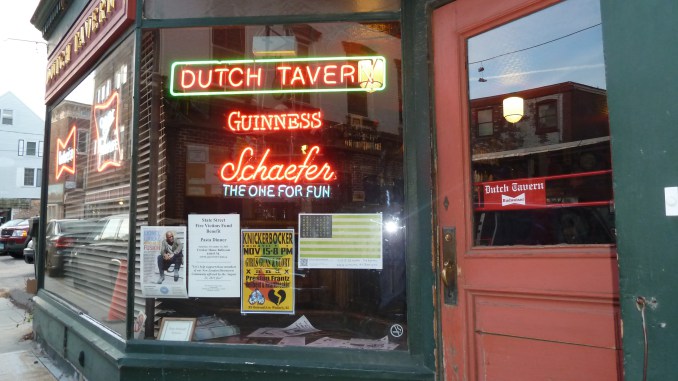 I'm fond of that site, as it provides me with a lot of interesting things now that I know where to look. It's also pretty funny at times because Connecticut requires so much licensing for the most specifically random and randomly specific things.
But I don't quite remember how I landed on this list and decided it was worthy of inclusion on CTMQ. They all fall under the "Tavern Liquor" license, but so do a whole bunch of other, non-historic, non-divey places around the state. According to Connecticut law, a tavern permit allows its holder to sell beer, wine, and cider up to 6% alcohol for consumption on the premises with or without the sale of food.
That means no liquor and no fancy schmance double IPA's or imperial stouts. David Leff wrote about this dying breed for the Courant in 2015 – and it sort of lays out why I, too, find these relics intriguing. There were 10 when I created this page in 2014. There are 9 now in 2018 (I think… as at least one on the list below is clearly breaking the 6% rule in their facebook pictures.)
It's certainly interesting that more than half of them are in either New London or Torrington. Groton, Manchester, Deep River, and Sharon (yes, Sharon) fill out the towns that still have true Taverns.
And now that Anthony Bourdain has passed away, perhaps I'm revisiting this untouched page as a sort of homage to the man who taught me that the best bars are the ones that still offer short pours. RIP.
Classic CT Taverns
Links go to my visits
Calamari Tavern, Deep River
Gatehouse Tavern, Groton
Grady Tavern, Manchester
Dutch Tavern, New London
Half Keg Tavern, New London
Sharon Valley Tavern, Sharon
Towne Tavern, Torrington
Northside Tavern, Torrington
Stables Tavern, Torrington