Cold Creek Brewing Beers
Ellington
Late 2017: Cold Creek Brewery has undergone a relatively massive change; head brewer Sean Piel has left for Counter Weight. The owners are opened Cold Creek Tavern which will is a restaurant that serves a lot of Cold Creek beer – but Cold Creek Brewery will remain open with a new head brewer.
Cold Creek Brewing Beer List
Adelaide, A
Amelia, A
Blueberry Betty, A-
Other Betties, A
Eve, A
Layla, A-
Marilyn, A+
Shelby, A
Skylar, B
Tess, D
Wendy, B
Winnie, A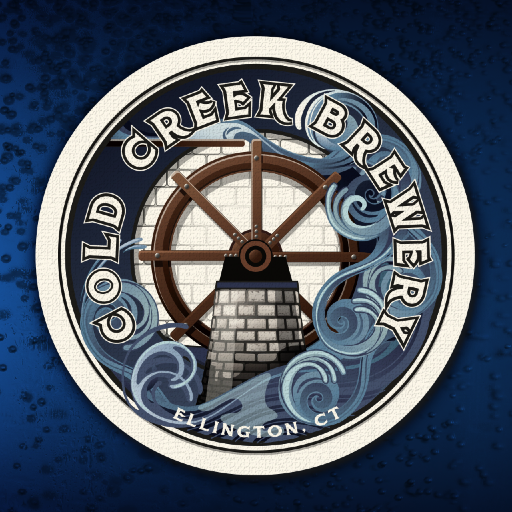 Cold Creek quietly – no, silently – built out their brewery in 2015 in the cow-ridden hinterlands of Ellington and didn't tell a soul. (Yay! No crowdfunding!) Then they popped up on social media with a terrible website filled with weird stock photos and contests and stuff. Then there was that weird series of "Attractive woman with English accent in front of a green screen" YouTube videos.
Were they an actual brewery? No one seemed to know. Who were these guys?
Turns out, they are a real brewery making real beer. The owner is Jamie Boucher who came from the equally mysterious Horse Ridge Cellars. And the head brewer, Sean Piel, came from Hooker in Bloomfield. (Cripes, how many Hooker alums are at other breweries these days? That place is a Connecticut brewer factory.)
Cold Creek is in New England and they name all of their beers with women's names. Yes, plenty of breweries do this, including our state's own Relic during their weird "release 20 beers in 20 weeks" period in 2014. And yes, it's perfectly fine and legal. And yes, only a small subset of beer geeks 'round these parts would know what you mean when you say that you're bringing some Anna, Clara, and Dorothy to a party.
But man, I would never try to associate my brand new little brewery with Hill Freaking Farmstead. Even if I was in New Mexico, let alone New England.
But that's me. This is them:
Here at Cold Creek Brewery we take great pride in giving our community the most consistent, quality, handcrafted beers. Our 15-barrel direct fired system lends a unique character to our beers, as do our traditional brewing methods and fresh ingredients. The inspiration for our style and recipes originates from our travels to the greatest craft beer cities in the world. From studying the monks in Bruges, the stouts of Dublin, the altbiers of Dusseldorf, the kolschs in Cologne, and the hefeweizens of Bavaria, the global impact is apparent in all of our beers. We also enjoy drawing inspiration from breweries in our backyard! Our goal is to prove our passion and love for brewing in every pint.
So just remember, when you're drinking Cold Creek beer, they were inspired by Belgian monks and not the guys up in Greensboro Bend, Vermont. (Or the Etsy "company" of the same name who were first to use it.)
You know what else? Their beer is good. Really quite good. AND they're good dudes.

Cold Creek Brewery
My visit to Cold Creek
CTMQ's Connecticut Beer Page
CMTQ's CT Breweries page