Everything Granby
I've been exploring and writing about Connecticut since 2006. After a decade, I began compiling CTMQ guides for each town in the state. I plan on "completing" Granby CTMQ-style… as well as the other 168 towns, cities, and boroughs in Connecticut. After all, that is the ultimate goal of CTMQ.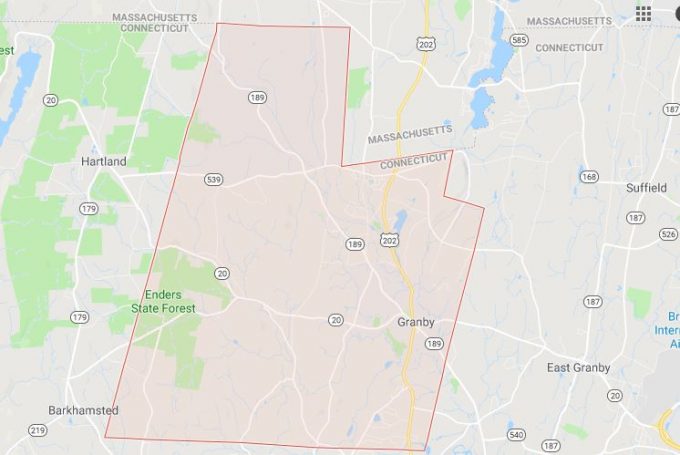 What do you know about the town that is the main victim of Southwick's intrusion? You can scroll down for my list of things to do in town. Or, as always, you can click on the town's tag to see what I've done.
If I've missed anything in town or if anything has closed or changed, please let me know.

All The CTMQ Granby Stuff
Links take you to my reports
Museums
Abijah Rowe House
Colton-Hayes Tobacco Barn
Cooley Schoolhouse
Weed-Enders House
Strain Family Horse Farm Cowboy Museum
Hikes
Enders State Forest
McLean Game Refuge – Intro
Town Trails – Intro
Granby Land Trust – Intro
Food & Drink
Homemade Ice Cream: Grass Roots Ice Cream
CT Cheese Trail: Sweet Pea Farm at the House of Hayes
CT Wine Trail: Lost Acres Vineyard
Cambridge House Brewpub
The Brewery at Maple View Farm
Looking for your favorite restaurant? Here is an explanation as to why it's not here.
Everything Else
National Natural Landmark: McLean Game Refuge
The Southwick Jog
Carpenter's Falls
Enders Falls
Lost Acres, Silver Street, and MJ/Beach Brook Falls
Civil War Beech Tree
BEARS! In the wild!
Book Review: The Brittle Thread of Life: Backcountry People Make a Place for Themselves in Early America
Completion Celebration Meal & Granby Wrap-Up