This is Absurd
Drinking and Reviewing a LOT of Connecticut Beer
[2016 Update: With breweries now opening every couple of months in Connecticut, I need to amend something. Whenever you read on any page that "I will drink every beer in Connecticut" or some variant thereof on any older pages on CTMQ, do not take it literally. It has become impossible. It wasn't in 2010 when I started these pages though.]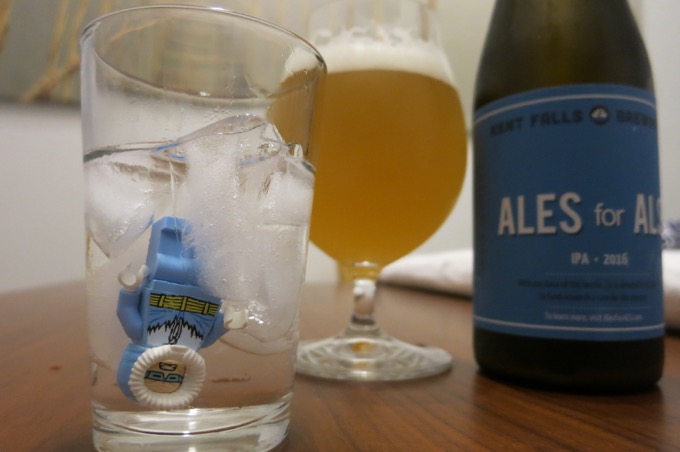 For my visits to the actual breweries and brewpubs, Go Here. If you're new here, I'll warn you – my beer "reviews" are not your typical beer reviews. Some people love them, others hate them, and many get confused. But I'm not about to change them up.
I've had a page here on CTMQ about our local breweries for years. And it had always been fairly sparse. That's because there was a paucity of Connecticut breweries. Then, like mushrooms after a rain, 2012 saw a huge resurgence of Connecticut breweries thanks to some legislative and cultural changes. The state had five breweries in 2010. Thirty in 2015. Forty in 2016. You get the point.
These pages will be somewhat difficult to keep as ordered as my brain would like. Beer provenance is sometimes a tricky thing. There are private label beers, and contract brewed beers in-state and out-of-state, tenant brewed beers, and purposely exploitative "local" beers that aren't local at all. There are restaurant-labeled beers that may or may not be local, etc. Add to all this the fact that things change. Recipes change and brewing contracts change. Particular beers come and go.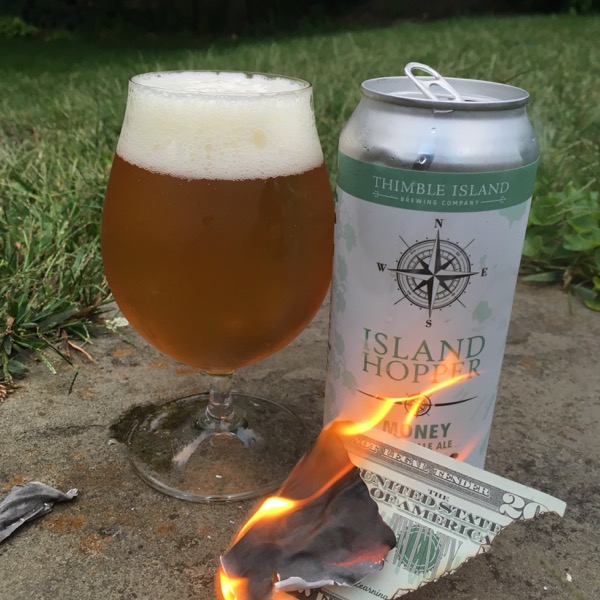 I shall do my best, but welcome any corrections and changes that come with this sort of thing. These lists are constantly in flux. As with everything on CTMQ, my opinions are my own. I generally don't like pumpkin beers, spiced beers, or crappy beers. You very well may like this stuff and hate what I love. That's just the way it is.




Connecticut Brewery Beer Reviews:
(56 as of 11/3/17)
30-Mile Brewing Company, Old Saybrook
Alvarium Beer Company, New Britain
Armada Brewing, East Haven (Tenant at Overshores)
Aspetuck Brew Lab, Bridgeport
Back East Brewing Company, Bloomfield
Bad Sons Beer Company, Derby
Barley Head Brewery, Stonington
Beer'd Brewing, Stonington
Black Hog Brewery, Oxford
Black Pond Brews, Danielson
Brass Works Brewing, Waterbury
Breakaway Brew Haus, Bolton
Brewery Legitimus, New Hartford
Broad Brook Brewing Company, East Windsor
Church Owl Beer, Stratford
Cliffside Brewery, Wallingford
Cold Creek Brewery, Ellington
CT Valley Brewing Company, South Windsor
Cottrell Brewing Company, Pawcatuck
Counter Weight Brewing, Hamden
DuVig Beer Brewing Company, Branford
Epicure Brewing, Norwich
Fairfield Craft Ales, Stratford
Fat Orange Cat Brewing, East Hampton
Firefly Hollow Brewing, Bristol
Forest City Brewing, Middletown
Fox Farm Brewery, Salem
Front Porch Brewing, Wallingford
Half Full Brewery, Stamford
Hanging Hills Brewing, Hartford
Hog River Brewing, Hartford
Kent Falls Brewing, Kent
Kinsmen Brewing, Southington
Lasting Brass Brewing, Watertown
Lock City Brewing, Stamford
New England Brewing Company, Woodbridge
New Park Brewing, West Hartford
No Worries Brewing, Hamden
Nod Hill Brewery, Ridgefield
Olde Burnside Brewing Company, East Hartford
Ordinem Ecentrici Coctores (OEC) Brewing, Oxford
Outer Light Brewing, Groton
Overshores Brewing, East Haven
Powder Hollow Brewing, Enfield
Relic Brewing Company, Plainville
Redding Beer Company, Redding
Shebeen Brewing Company, Wolcott
Steady Habit Brewing Company, Haddam
Still Hill Brewing, Rocky Hill
Stony Creek Brewery, Branford
Stubborn Beauty Brewing Company, Middletown
Thimble Island Brewing, Branford
Thomas Hooker Brewery, Bloomfield
Two Roads Brewing, Stratford
Veracious Brewing Company, Monroe
Witchdoctor Brewing, Southington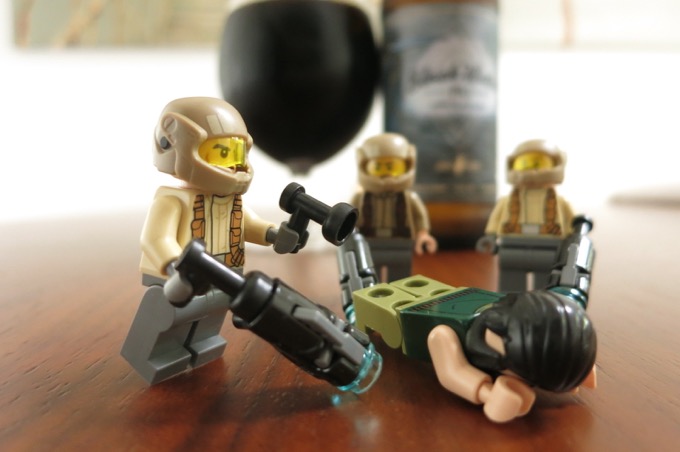 Closed (since 2010) Connecticut Brewery Beer Reviews:
Cavalry Brewing, Oxford (RIP May 2014)
Cold Creek Brewing, Ellington (Moved/became brewpub Oct 2017)
Tidal River Brewing, Canton (RIP Oct 2016)
Top Shelf Brewing, Manchester (RIP July 2016)




Breweries in Planning
(1-4 Liklihood of opening scale where 1 = they have a name and are on the Internet up through 4 = final paperwork and hooking up the beer lines)
Note: My designations are my best guesses using the Internet and intel from friends.
2nd Bridge Brewing, Manchester (1)
Airfield Ales, Windsor Locks (2) (nee Bottom-Side-Up Brewing)
Area Two Experimental Brewing, Stratford (2)
Bad Dream Brewing, New Milford (1)
Bear Hands Brewing, Danielson (3)
Boondoggle Brewing, Hartford, (1)
Broad Leaf Farm Brewery, Glastonbury (2)
Charter Oak Brewery, Danbury (4)
Coles Road Brewing, Cromwell (3)
Concentric Brewing, Berlin (2)
Dudleytown Brewing Company, Windsor/Unknown (2)
East Rock Brewing Company, New Haven (3)
Erector Brewing Collective, Fair Haven (2)
Fancy Giraffe Brewing, South Windsor (1)
Fifth Year Brewery, West Haven (1)
Five Churches Brewing, New Britain (4)
Five Corners Brewing, Farmington (1)
Great Falls Brewery, North Canaan (2)
Hop Culture Farms, Colchester (2)
Hopmeadow Brewing Company, Avon (2)
Housatonic River Brewing, New Milford (3)
Kolaborace Brewing Company, Madison (1)
Labyrinth Brewing, Manchester (3)
Little House Brewing Company, Chester (3)
Little Red Barn Brewers, Winsted (2)
Loaded Dragon Brewing Company, N. Branford (2)
Lost Elm Artisan Ales, Stafford Springs (3)
Lost Viking Brewing, Harwinton (1)
Luppoleto Brewing Company, Windsor Locks (2)
Mythical Brewing Company, Branford (2)
Niantic Public House & Brewery, East Lyme (3)
Noble Jay Brewing, East Lyme (4)
Nothing Sacred Brewing, Plainville (1)
Parable Brewing, Manchester (4)
The Ridge Brewing Company, Ridgefield (1)
Skygazer Brewing, Southington (3)
Stranger Tides Brewing, Colchester (2)
Tox Brewing Company, New London (2)
Tribus Beer Company, Milford (3)
United Nutmeg Beer Company, New Haven (1)
Unleashed Brewing Company, Stonington (2)
Walnut Mountain Brewery, Torrington (2)




CT's Contract/Partner/Gypsy
Blank Brewing (Contract label at Overshores)
Boondoggle Brewing (Contract label at Shebeen)
City Steam Brewery Bottles(Contracted with Hooker '12, Two Roads '13, Stony Creek '15)
Continental Beer Company (Contracted with Cottrell)
The Great New London Brewing Company ("Partnered" with Cottrell)
Karmic Daaru Company, (Contracted at Thimble Island)
Pioneer Brewing Company, Wolcott (Brewed at Shebeen)
Nighthawk Brewing Company, New Haven (Contracted at Thimble Island)
Soundview Brewing Company, Old Lyme (Contracted at Thimble Island)
Southport Brewing Company Bottles(RIP)
State Line Brewing (by Cottrell, specifically for Trader Joe's)
Stony Creek Beer v.1 (RIP)
Weed Brewing (Contracted with Hooker)




CT's Actual Beer Producing Brewpubs and Their Beer:
*means they are not operational yet
Broken Symmetry Brewpub, Bethel*
Brewport, Bridgeport
Bru Room at BAR, New Haven
Cambridge Brew House, Granby
City Steam Brewery, Hartford
The Crossings Restaurant & Brewpub, Putnam
Pies and Pints Brewpub, Waterbury (brewed at Black Hog/Shebeen)
Southport Brewing Company, 5 sites 3 sites… 2 sites… Milford
These Guys Brewing Company, Norwich
Willimantic Brewing Company, Willimantic
Woodbury Brewpub, Woodbury*




Currrently Not Brewed in CT CT Brewing Companies:
Beaver Beer, "Westport" (Paper City Brewing, MA) RIP?
Cambridge House Beer, "Granby" (Paper City Brewing/Opa-Opa, MA) RIP
Charter Oak Brewing, "New Canaan" (Paper City Brewing, MA)
Farmington River Brewing Company "Simsbury" (Mercury Brewing, MA) RIP
Hartford Better Beer Company (Shipyard Brewing Co, ME)




Private Label Restaurant Beers Brewed in CT:
See Back East Reviews (1, Carbone's Kitchen)
See Hooker Reviews (6)
See Thimble Island Reviews (Their house lager is everywhere)
See Shebeen Reviews (2, St. Clement's Castle, Pies & Pints)
See Stony Creek/Black Hog/Bear's Collab (1)




Beer Marketed/Labeled for CT Market, But Not Brewed in CT:
Avery Point Amber Ale, Berkshire Brewing Big Y Beer
Gris Revolutionary Ale at the Griswold Inn, Essex (Budweiser)
Mohegan Sun Ale (Budweiser)
Mystic Seaport Ale, Mystic (Shipyard Brewing, ME)