This is Was Absurd
Drinking and Reviewing a LOT of Connecticut Beer
March 2019 Update: If you happen to be reading this and are interested in anything below, hurry up! I'm removing the beer reviews from the site (personal and final decision), so if you see this: (Archived) – those reviews no longer exist.

Connecticut Brewery Beer Reviews:
Armada Brewing, East Haven (Archived)
Back East Brewing Company, Bloomfield
Bad Sons Beer Company, Derby (Archived)
Beer'd Brewing, Stonington
Black Hog Brewery, Oxford
Black Pond Brews, Danielson
Breakaway Brew Haus, Bolton
Brewery Legitimus, New Hartford
Broad Brook Brewing Company, East Windsor
CT Valley Brewing Company, South Windsor
Cottrell Brewing Company, Pawcatuck
Counter Weight Brewing, Hamden
DuVig Beer Brewing Company, Branford
Fat Orange Cat Brewing, East Hampton
Firefly Hollow Brewing, Bristol
Fox Farm Brewery, Salem
Half Full Brewery, Stamford
Hanging Hills Brewing, Hartford
Hog River Brewing, Hartford
Kent Falls Brewing, Kent
Lasting Brass Brewing, Watertown (Archived)
New England Brewing Company, Woodbridge
New Park Brewing, West Hartford
No Worries Brewing, Hamden (Archived)
Olde Burnside Brewing Company, East Hartford (Archived)
Ordinem Ecentrici Coctores (OEC) Brewing, Oxford
Outer Light Brewing, Groton (Archived)
Overshores Brewing, East Haven
Powder Hollow Brewing, Enfield
Relic Brewing Company, Plainville
Shebeen Brewing Company, Wolcott
Steady Habit Brewing Company, Haddam
Stony Creek Brewery, Branford (Archived)
Stubborn Beauty Brewing Company, Middletown (Archived)
Thimble Island Brewing, Branford
Thomas Hooker Brewing, Bloomfield (Archived)
Two Roads Brewing, Stratford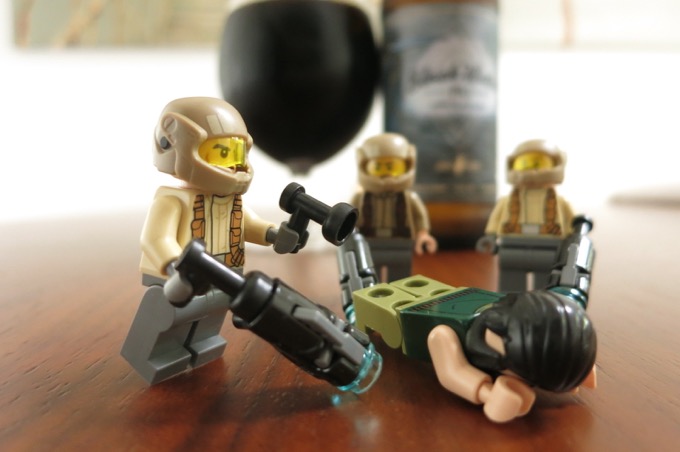 Closed (since 2010) Connecticut Brewery Beer Reviews:
Cavalry Brewing, Oxford (RIP May 2014) (Archived)
Church Owl Beer, Stratford
Cold Creek Brewing, Ellington (Moved/became brewpub Oct 2017) (Archived)
Tidal River Brewing, Canton (RIP Oct 2016) (Archived)
Top Shelf Brewing, Manchester (RIP July 2016)




CT's Contract Labels/Brands
I used to keep up with this stuff. I no longer do and I've deleted the mess that used to be here. There are/were so many contract, ghost, whatever labels now (2018), and so much swapping between Thimble Island, Stony Creek, Veracious, and Overshores that I'm happy to put this to bed.
Boondoggle Brewing (Archived)
City Steam Brewery Bottles (Archived)
Continental Beer Company (Archived)
The Great New London Brewing Company (Archived)
Karmic Daaru Company (Archived)
New Haven Nighthawks Brewing Company (Archived)
Pioneer Brewing Company, RIP (Archived)
Southport Brewing Company Bottles, RIP (Archived)
State Line Brewing (Archived)
Stony Creek Beer v.1 RIP (Archived)
Weed Brewing RIP (Archived)




CT's Actual Beer Producing Brewpubs and Their Beer:
Again, there's no point in my listing brewpubs whose beer I haven't/won't be reviewing. For a comprensive list of all breweries and brewpubs, current and future, Go here.
Cambridge Brew House, Granby (Archived)
City Steam Brewery, Hartford (Archived)
Willimantic Brewing Company, Willimantic (Archived)




Currrently Not Brewed in CT CT Brewing Companies:
Beaver Beer, "Westport" (Paper City Brewing, MA) RIP (Archived)
Cambridge House Beer, "Granby" (Paper City Brewing/Opa-Opa, MA) RIP (Archived)
Charter Oak Brewing, "New Canaan" (Paper City Brewing, MA) RIP (Archived)
Farmington River Brewing Company "Simsbury" (Mercury Brewing, MA) RIP (Archived)
Hartford Better Beer Company (Shipyard Brewing Co, ME) (Archived)