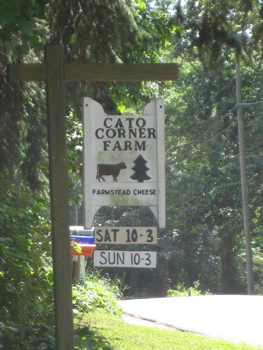 There currently is no such thing as the Connecticut Cheese Trail. So I made it up a while back. In my very amateur opinion, our cheeses are better than our wines, and we do have a CT Wine Trail. Below are my visits to the cheesemakers around that state of which I'm aware.
Drop me a line if you know of any other licensed Connecticut cheesemakers. If they only sell milk, I'm not interested at this time.
Note: These places (and my write-ups) are often about more than just the cheese though if you're looking specifically for farms that make great ice cream, you may have better luck here.If you're looking for farms with open houses and/or petting zoos and such, Go to this CTMQ page.



Visits
Juustoleipa Cheese at UConn Dairy Bar, Storrs
Animals, Farmer Cheese, Milk and Ice Cream at Fish Family Farm, Bolton
Cheese at Cato Corner Farm, Colchester
Beaver Brook Farms, Lyme
Goats and Food at Bush Meadow Farm, Union (CLOSED)
Horses and bleu cheese at Rustling Wind Creamery, Falls Village
Goats and their cheese at Beltane Farm, Lebanon
Sweet Pea Cheese, Granby
Liuzzi Cheese, North Haven
M&K Dairy Ladies Of Levita Road, Lebanon
Griffin Farmstand Dairy, East Granby
Meadowstone Farm, Brooklyn
Arethusa Farms, Litchfield
Hastings Family Farm, Suffield
Lost Ruby Farm, Norfolk
Cheese Boro Whey, Stonington
To Be Visited:
Many of these listed below say they have plans to make cheese in the future. Some used to say that but no longer do in 2012, but I'll keep 'em on this list for another year or so.
Bushy Hill Farm, Granby
Calabro Cheese Corp, East Haven
Deerfield Farm, Durham
Monastic Art Shop, Bethlehem
Mountain Dairy, Mansfield (cottage cheese)
Mystic Cheese Company, various
Purity Farms, Plainfield (no cheese yet, but with a museum-to-be?)
Oak Leaf Dairy, Lebanon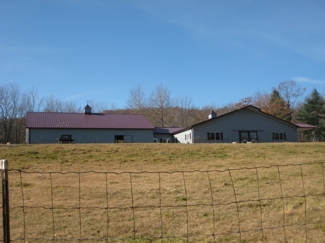 Bush Meadow Farm, Union