Continental Beer Company
Contract Brewed at Cottrell Brewing, Pawcatuck
Note: This is now an archived page. At some point, perhaps even before you read this, all of my CT Beer Review pages will suffer this same, sad fate. After much reflection in late 2017, I decided that my beer reviews would come to an end. For more on that decision, go here.
Beer List:

I titled this page "Continental Beer Company" and I fully realize that no one, not even the Continental Beer Company, calls it that. But I strive for consistency on these CT beer pages, and that is the name of the LLC that is responsible for their beers, the 1757 gw beer and the gw-IPA. And yes, the "gw" is lowercase, which is simply awful.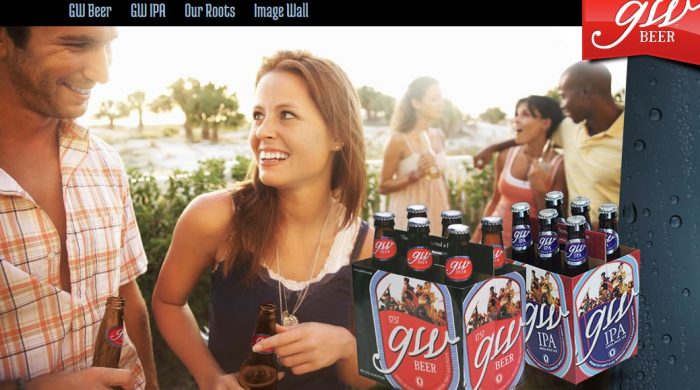 Another awful thing how many of these contract label only productions have terribly photoshopped websites. See the pretty people above with appropriately photoshopped fingers? Not bad! – just ignore the fact that everyone in the background is enjoying Corona bottles.
I've explored some other single-beer contracts from Connecticut, and they are usually cloaked in some level of mystery. In gw's case, they have a little interview on their site. You should read it… though I'm not quite sure who the interviewER was compared to the interviewEE (I suspect they were one and the same), but whatever.
Funny thing about this – while they haven't changed the bad photoshop, they did change the fake interview. [The bolded and bracketed portions have been removed from the website.]
Like Washington, who took his discontent and started a revolution, Todd Myers, founder of gw Beer, felt it was time for a revolution in beer. Here are some excerpts from an interview with Todd Myers, owner of gw Beer:
So where did you come up with the idea for gw Beer?
Years ago I had gotten a copy of George Washington's beer recipe (he had written it in his diary in 1757) I love drinking good beer and love history so when I learned of his recipe this was a natural for me. Then I was on the beach on the north shore one summer day and in the cooler were your typical heavy hopped-up micro brews and other watery no-taste high volume lager like beers. [No good beer – know what I mean?] I had a craving for a really good tasting, well balanced, smooth and easy drinking beer. [George Washington was a man of the people, and because of my feelings of discontent with the present state of beers, I decided it was time create a new beer – America's first craft brewed beer for the people (all of them)!]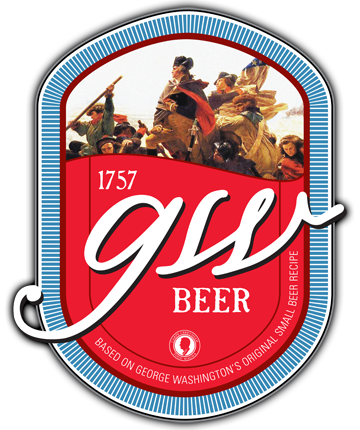 Did you make it exactly the same way as Washington?
Well Washington made it in a wood barrel and left it in a field to ferment covered by a blanket. My brewer told me that he wasn't going to make beer in an open field with a horse blanket covering it so we took it indoors.
What is the difference between your beer and other micro brews? [This question and answer have been removed.]
My proposition is pretty simple, why can't there be a microbrew for everyone. People who want a great tasting beer are tired of the foreign domestics, but they don't want a heavy, highly hopped beer either.
You mean a microbrew beer for the mainstream?
Yeah I guess – something that's got fine craft brewed flavor but that you can also drink to quench your thirst. It's all about having a right balance of toasted malt and hop flavor and aroma, creating a beer with high drinkability
So you are the all American beer?
Well I haven't thought of it exactly like that but yeah I guess we are. Every ingredient, the packaging, everything is made in America. You can't get a more all American recipe; that's for sure.
Are people comparing you to Sam Adams? [This question and answer have been removed as well]
They can – but they shouldn't. I never quite got Sam Adams. Koch, the owner, makes a point of saying it is his German great – great grandfather's recipe, goes to Germany to buy ingredients but then names the brand after an American patriot from Boston. Look we're an American beer, with an American recipe, using only American ingredients and brewed with a taste profile for everyone not just a select few beer connoisseurs.

Hm. I happen to like hoppy beers done right and am not quite sure what it means to take a historically famous recipe and water it down for the masses, but I'm about to find out.
1757 gw Beer
CTMQ's CT Beer Page