Cottrell Brewing Company Beers
Pawcatuck
Beer List: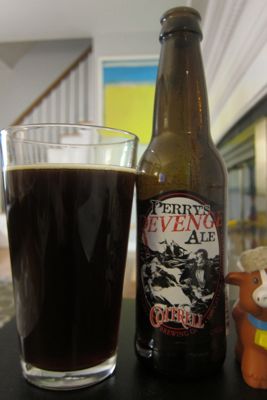 Hard-a-Port, A
Juniper Bridge BA IPA, A
Mystic Bridge IPA, C+
Old Yankee Ale, A-
Perry's Revenge Scotch Ale, B+
Stonington Glory Pilsner, C+
My 2008 visit to the brewery here.
Good ol' Cottrell. One of the older Connecticut breweries, they've been doing what they do in extremely extreme southeast Connecticut for more years than more every single other local brewery. It was, I think, the second brewery I ever visited (Hooker being the first).
When I first went, in November 2008, brewer Charlie Buffum simply showed me around a bit and then we hung out and sampled some beer.
Now they offer tours and a little tasting area and everything. They also have some competition now in Stonington/Groten/Westerly with Beer'd, Outer Light, and Grey Sail… maybe some friend cross-town rivalry will expand the Cottrell line.
Cottrell is one of our state's brewers who does contract work. Talking to Charlie that day, way back in '08, was really the first time I learned about how contracting really worked. At that time, he was brewing some Narragansett, a private label for Mohegan Sun, and all of the Newport Storm/Coastal Extreme beers were brewed there, but that was a "partnership" not a contract.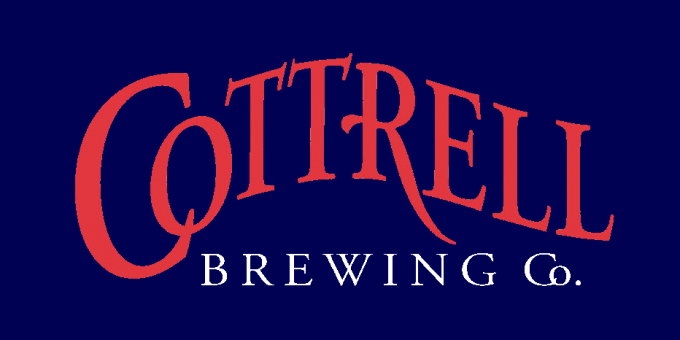 Anyway, today Cottrell brews the slightly noxious 1757 GW Beer, the Safe Harbor Brewing stuff and the State Line imprint sold at Trader Joe's – among others I'm sure. Of course, I'm writing this paragraph in July 2016, so who knows how accurate this is when YOU'RE reading it.
By the way, you look good in that shirt.
I always look at Cottrell as a plucky operation; much like the imagery their labels conjure up, they are a hardscrabble blue collar brewery that makes good, solid, classic brews. Nothing flashy or showy or infused or any of that fancy schmance stuff.
And sometimes, that's what makes something worthwhile.
Cottrell Brewing Company
My 2008 visit to the brewery here.
CTMQ Drinks Every CT Beer