New Brand Spankin'
CT Brewery Mark Madness
Note: If you landed on this page looking to vote, GO HERE!
I don't know. But this is NOT scientific, official, or serious. It is NOT endorsed by the breweries. This is FUN. I don't mean to ruffle any feathers – even though I know some will be ruffled. This is simply a single-elimination tournament to determine the top logo (aka "mark") for a Connecticut Brewery according to the masses that choose to click on links and vote.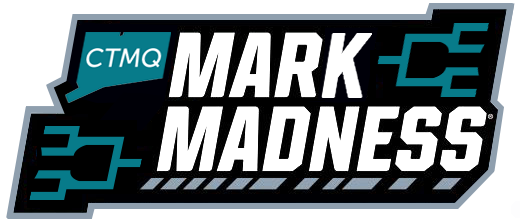 Frankly, the initial feedback on this idea was a bit shocking to me – in a good way. The idea quickly went from silly throwaway on Twitter to overthought month-long project (my forte) involving all sorts of moving parts.
Here's how it's going to work:
As far as you're concerned, you're just going to pick your favorite logo of each match-up and then go about your day. Simple. Each daily set of match-ups will begin around noon and polls will be open until 10:59 AM the following morning.
Note: The following 3 screen grabs are not all-inclusive of the logos, nor are they 100% accurate. They are just decoration.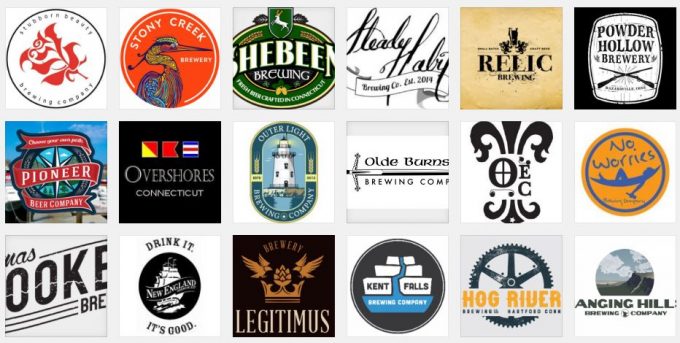 Along with some unbiased folks, 64 Connecticut brewery logos (plus four play-in matches) have been seeded into brackets. The tournament will follow the NCAA March Madness format.
There won't be a "bracket challenge" or anything like that. You can't win anything except maybe the heart of your favorite graphic designer. I really should have sought sponsorship for this thing though.
Each round will happen before the basketball rounds occur in real life, but will generally end when they are complete. (ex: MARK Madness's Sweet 16 will be determined right around when the NCAA's MARCH Madness Sweet 16 is determined, etc.)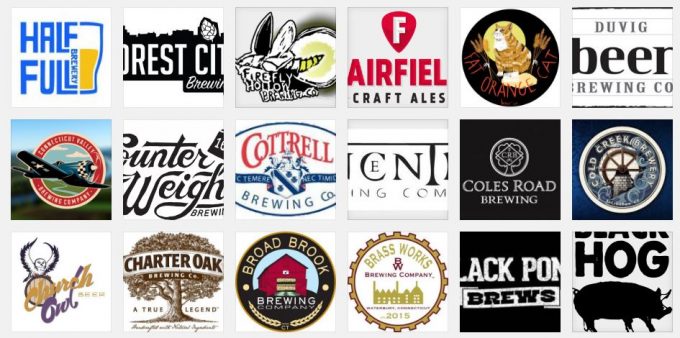 Since we're smart enough to know people will pick a crappy logo from a great brewery over a great logo from a lesser brewery, I've brought in a cadre of experts to offer insight along the way.
Several graphic designers, an industrial designer/architect, national beer writers, advertising folks, marketing & branding veterans, artists, photographers, etc. Almost all will not even be from Connecticut and will have absolutely no clue about the quality of the brewery itself. They'll just make their picks and maybe give some thoughts from their points of view. I'm pretty confident their picks will not match your picks.
Which is cool.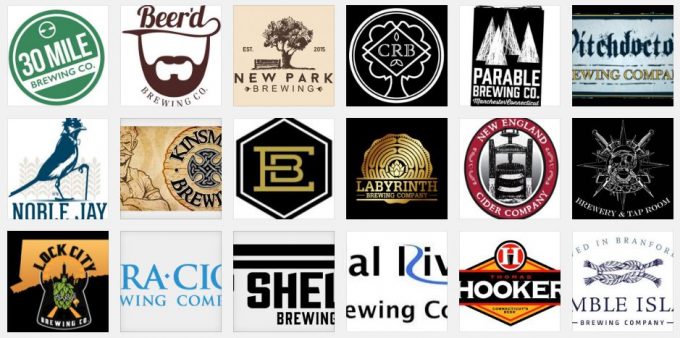 General estimated timeline:
February 27: Intro/Explanation
March 1: Play-In round (8 logos, 4 match-ups)
March 2: Play-In round results/analysis
March 3: Final bracket of 64 released
First Round (64 logos, 8 match-ups each)
March 6: Coastal Regional Round 1
March 7: Future Regional Round 1
March 8: East Regional Round 1
March 9: West Regional Round 1
March 10-13: First Round Results/Analysis
Second Round (32 logos, 4 matchups each) (Dates Subject to change)
March 15: Coastal and Future Regionals Round 2
March 16: East and West Regionals Round 2
March 17-19: Second Round Results/Analysis
Sweet 16 (16 logos, 2 matchups each) (Dates Subject to change)
March 22: Coastal and Future Regionals
March 23: East and West Regionals
March 24-26: Sweet 16 Results/Analysis
Elite 8 (8 logos, 1 match-up each) (Dates Subject to change)
March 29: Coastal and Future Finals
March 30: East and West Finals
March 31: Elite Eight Results/Analysis
Final 4
March 31: Coastal vs. Future & East vs. West
April 1-2: Final Four Results/Analysis
Final
April 3: Coastal/Future Winner vs. East/West Winner
April 4-6: Final Analysis/Interviews/etc.