Sweet as a 16-Pack of Super Juicy DDH DIPA Citrus Bomb!
CT Brewery Mark Madness Sweet 16 Preview
VOTING IS NOW LIVE – HERE!
Two Announcements:
1. Tap Room Tackers of Glastonbury has kindly offered a prize for the winning brewery! The winner will receive FIVE original tacker signs for their brewery! Tap Room Tackers have created high quality tacker signs for dozens of breweries and bars around the region and have quickly developed a reputation for being the go-to for great looking taproom signage. Huge thanks to Hunter Ralston at Tap Room Tackers and good luck to the Sweet 16.
2. On April 23rd, CT Hops for Hope presents Beers for Brittany at Counter Weight Brewing in Hamden. You've all gone bonkers over Headway IPA, you all know how awesome the first CT Hops for Hope Brewfest was. This will be a smaller affair but will again give you the same high quality experience you've come to expect. And, as always, 100% of every ticket sold will go to charity – in this case, to CT Beer supporters and friends Brittany and Joe Vellucci who didn't ask for it, but deserve our financial help as Brittany continues treatment for brain cancer. Ticket info coming soon! (And yes, the full brewfest is being planned for later this year as well!)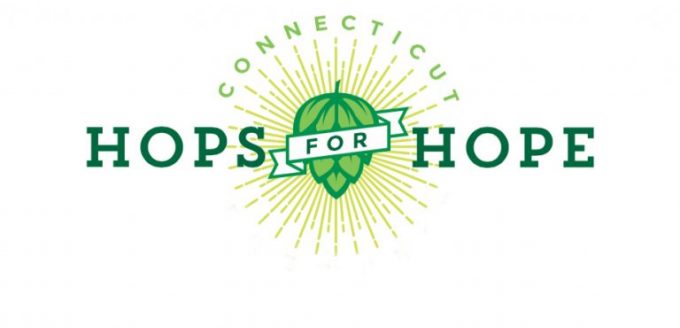 Let's keep in mind that this tournament is purely for fun. It's cool that several breweries have been closely following along and promoting it on their own social media, that's for sure. The Future breweries seems much more heavily invested in this than some of the established stalwarts, which will be interesting to watch as we move forward.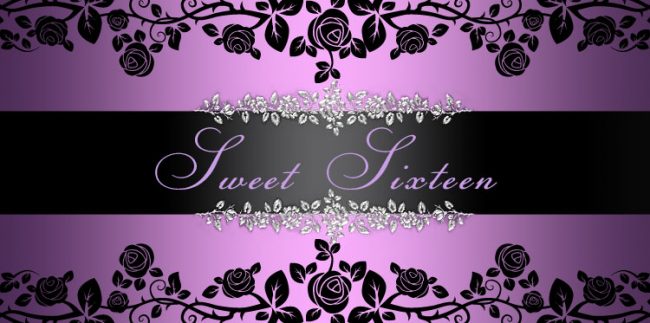 Several graphic designer favorites have been ousted – notably Armada, Fox Farm, Relic, and Hog River. One brewery has intimated that they may change their logo after seeing their performance here, which seems a bit crazy to me, but what do I know. Outer Light, who is definitely getting a new look soon, was probably surprised they did fairly well.
One trend I couldn't help but notice is that you people like animal logos. There were nine (non-human) animals in the original field of 68 (13%). Only three have been eliminated (Beaver, an owl, and a bear hand) while six remain! That's six in the Sweet 16 (38%). They are a great blue heron, bees, a firefly, a hog, a blue jay, and fat, orange cat. I find this interesting. None are playing each other either.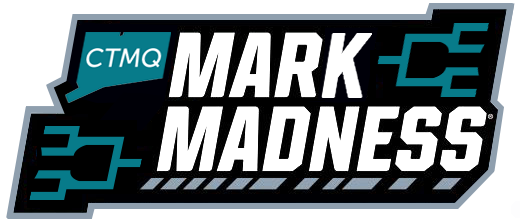 Coastal/Future Round Two Results
East/West Round Two Results
Coastal Region Sweet 16
The chalkiest pairings are here along the coast, with three of the top four seeds advancing to the Sweet 16. I would say that I could have predicted this, but you wouldn't believe me. But Stony Creek, Thimble Island, and Beer'd were all standouts among several "experts" I spoke to before this began. Graphic designers like bold and direct logos like Beer'd and Thimble. At least two were dismayed at Armada's loss, as they view that logo as one of the best in the field. Two Roads seems like the outlier here – which is ironic in a sense, as they have, by far, the best marketing effort in our state. Hands down.
Future Region Sweet 16
Ah yes, the Future bracket. It is here, by a wide margin, where the most effort has been put out on social media by the breweries. So it's no surprise that the four who are still alive have been the most active. (Although, props to the seeding committee again for nailing 3 of the top 4 seeds here.) Of these four, Alvarium generated the most, ahem, buzz among the "experts" for it's hand-drawn look, "hidden" shaker glass, and tie to its home city.
East Region Sweet 16
Certainly the most surprising bracket so far has been the East. The top seed survives, but gone are the 2nd and 3rd. Cold Creek will face Stubborn Beauty in what should be an interesting match-up, as I think the fanboy votes should cancel each other here. (i.e., "Tess!" "Nummy Nummy!") But what the hell happened on the other side with six-seed Powder Hollow and 7-seed Fat Orange Cat advancing? I must say, Fat Orange Cat over Hog River was the most surprising result so far for me. I love cats and all… also neither Powder or FOC has any clue this tournament exists (every brewery we've mentioned so far absolutely does) so that's sort of funny to me as well.
West Region Sweet 16
I can't imagine a more exciting round than last one here, where both Lasting Brass and Black Hog advanced with ONE-VOTE victories. Black Hog upset Relic in a pretty big surprise and now faces the classic Lasting Brass logo. And the other match-up is pure chalk with two-seed hand-drawn Counter Weight facing the rustic Firefly of Bristol. Should be fun!
Final Thoughts For Now:
I got some expected crap for some seeding decisions, but I think it turned out pretty well. 11 out of 16 remaining logos are top-4 seeds. Not bad. And, moreover, the top two #1's (Stony Creek and Stubborn Beauty) are both still alive and can still meet in the championship.
I do sort of wish I had Beer'd higher than a 4, as they've absolutely destroyed their competition heading into the heavyweight match-up with Stony Creek. Vegas has the winner of that match-up taking the region, but we'll see.