Connecticut Valley Brewing Beers
South Windsor
Beers:
All Aboard NEIPA
Alt, Alt, And Away, B+
Captain Bissell Brown, A
A Fantastic Voyage NEIPA
Farmhand Kolsch, B
Hop Whammy NEIPA, B
I'm in Love with the Simcoe NEIPA, F
Into the Woods NEIPA
The New Frontier DIPA
Hello Summer Session IPA
SoWin Stout, B+
Trailblazer NEIPA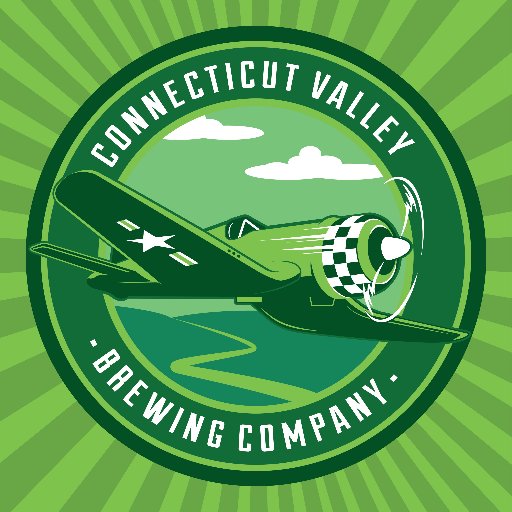 In October 2017 CT Valley Brewing opened their quite large brewery and handsome taproom on Sullivan Avenue in South Windsor.
They had been selling 16-ounce cans from their brewery all summer and 8 of the 9 beers released before officially opening as a taproom were all NE/D/IPAs. CTVB seems to have found a niche they are comfortable with.
And why not, right? That's what the market demands these days. When CT Valley bought Pioneer and brought their Master Brewer up to the new facility, we were promised that the "Pioneer style" of NEIPAs would only be half of what the brewery would offer.
I can't pretend to know what 2018 and beyond holds for CTVB, but in their first month of operation, I'm happy to report there were 3 dark beers on tap. Perhaps that's the plan forever.
CTVB can't ignore that they've absorbed all-things-Pioneer, which may be a good thing or a bad thing depending on your tastes.
For my part, I'm will treat each CTVB beer as its own entity. Pioneer as a brand and a company no longer exists. Sure, a few beers retain the names and bones of what they were as Pioneer beers, but… they are different enough to warrant new and fresh reviews on their own.
CT Valley Brewing Company
CTMQ's page on CT Breweries and Brewpubs
CTMQ Reviews lots of CT Beer