Such a bummer – and moreso when I realize that this list will continue to grow. Of course this list is from fairly recent closures, as I'm sure there have been many other museums come and gone over the centuries. I figure I'll limit this list to the post-Internet boomtime. So why do I care? I figure it's always good to give these places their due and some of them have rather interesting stories to be honest. How they came to be – and how they came to not be. Still worth learning about – and even strangely, visiting. Sort of.
Okay, not really, but here you are anyway.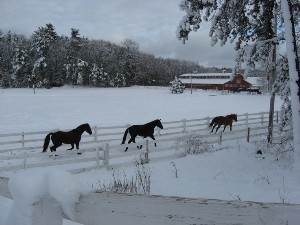 Horse Guard Cavalry Museum, Avon, RIP
…………………………………………………….
Defunct "Visits":
Museum of American Political Life, West Hartford
Horse Guard Cavalry Museum, Avon
The Rosa Ponselle Museum, Meriden
The Frank Chiarenza Museum of Glass, Meriden
National Shaving and Barbershop Museum, Meriden
The Farm Implement Museum, Bloomfield
The Hitchcock Museum, Riverton
Somers Mtn Museum of Natural History and Primitive Technology, Somers
The Winchester Center Kerosene Lamp Museum, Winchester
Submarine Library and Museum, Middletown
Holley-Williams House, Salisbury
Charles Ives Birthplace Museum, Danbury
Pre-Closure Visits
Menczer Museum of Medicine & Dentistry, Hartford
Golden Age of Trucking Museum, Middlebury
The Children's Garbage Museum, Stratford
Norwalk Museum, Norwalk
New England Muscle Bicycle Museum, Bloomfield
…………………………………………………….
Not-Yet-Visited Defunct List:
Aetna Insurance Museum, Hartford
Travelers Insurance Museum, Hartford
New England Center for Contemporary Art, Brooklyn
National Purple Heart Museum, Enfield – proposed museum, never completed
Connecticut Sports Hall of Fame, Hartford
Hartford Police Museum, Hartford
Nut Museum, Old Lyme
Moses Andrew Homestead, Meriden
Silver Museum, Meriden – probable re-open
Science EpiCenter & DNA Learning Center, New London
John Baldwin House, Norwich (now a private home)
Nehemiah Royce House Museum, Wallingford
Huntington House Museum, Windsor
Photomobile Model Museum, Woodstock