Olde Burnside Brewing Dirty Penny Ale
One Draught Pint, 5.2% ABV
Purchased at The Spigot, Hartford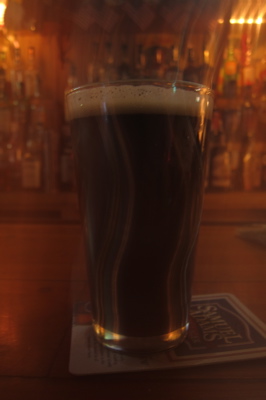 Man, this beer predates almost any other Connecticut beer still available today, in 2016. This isht right here? This stuff is old school. Off the top of my head, the only other Connecticut beers that are as long-lived as this one are maybe the Cottrell Ale, Naughty Nurse, um… a few Hookers maybe. (And of course Olde Burnside's own Ten Penny Ale.)
Half of you cats skimming this page couldn't even legally drink when Dirty Penny came about.
Of course, "old" doesn't necessarily mean "delicious," but in this case, fortunately, the beer is pretty darn good. But we'll get to that in a minute. I'm too busy telling the world how old and grizzled I am.
I'm old.
Like, I remember going to bars when my only choices for "good" beer were maybe a Sam Adams and a Pete's Wicked Ale. Then Troutbrook (pre-Hooker Hooker) came about and distributed a little bit in Connecticut. Then there was a time when Olde Burnside and Hooker were the only Connecticut companies distributing to bars. And your choices were Ten Penny Ale, Dirty Penny if you were lucky, Hooker Blonde and … that was pretty much it.
This was when I came to love Olde Burnside. When they were the only ones making and distributing "dark" beers and doing crazy things like Scotch Ales. (Yes, of course my time-line is surely a bit muddled…) Back in the day, being able to drink good beer from East Hartford was almost a badge of honor. It's what we cool people did.
Unfortunately, we couldn't tweet or insta or untapp our coolness back then. I'd just page my boys like, "9-1-1 OBB SPIGOT 2034755678" and they'd page me back on my beeper like, "RADICAL DUDE. MEET YOU THERE AFTER FRIENDS IS OVER 2034768749."
And grizzled
Actually, Olde Burnside is celebrating their 15th birthday this year (2016) so my fictitious portrayals above are a bit absurd. Not to mention that my beeper only allowed for numbers and no text. But the point stands: the Connecticut beer scene from 2000-2011 or so was very, very limited.
Olde Burnside says:
A hearty, but never heavy "black'n'tan" style which is mixture of 60% Ten Penny/40% our own signature California style stout. Roasty with hints of chocolate and coffee."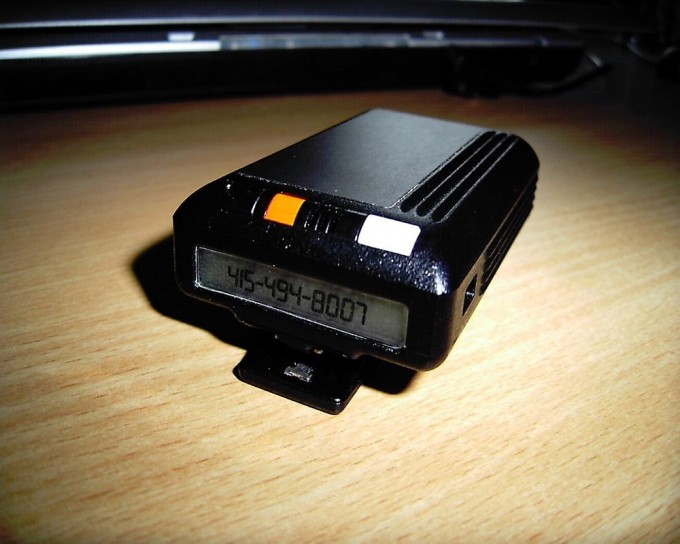 Do people still order the classic black n' tans at bars? Y'know, the things with half a glass of Bass topped with Guinness? I used to enjoy them. Pre-beeper days even. Want to learn something about the term "black and tan?" Sure you do, so here:
The name "Black and Tan" is not used in Ireland as a term for a mixture of two beers, the drink is instead referred to as a half and half. Indeed, the drink has image problems in Ireland and elsewhere due to the association with the Royal Irish Constabulary Reserve Force, nicknamed the "Black and Tans", which was sent into Ireland in the early 1920s. As a result, in Ireland the name is seen as contentious and disrespectful.

In March 2006, Ben and Jerry's released an ice cream flavor in the United States for Saint Patrick's Day inspired by the drink; the name offended Irish nationalists because of the paramilitary association. Ben and Jerry's has since apologized. In March 2012, the drink's name once more came into the news when Nike, as part of an Irish themed set of designs, released a pair of shoes advertised as the "Black and Tan" and generating offence similar to the earlier Ben and Jerry's ice cream.
I had no idea. I guess I'll just have to stick with the Car Bomb shots when I'm around my Irish nationalist friends from now on.
I still love the Dirty Penny. (It is a shame, though, that "tastes like pennies" is now a leading way to bash poorly made beer now.) I can't pretend that I order it when I see it every time, but I absolutely still drink it on occasion. And not just for nostalgia. It's a beer that sort of straddles the line – not a stout (milk, coffee or otherwise), not an ale, not a Scotch Ale… but somewhere in between all of that.
Olde Burnside was creating styles a decade before other breweries were doing the same. The Dirty Penny tastes nothing of pennies. Or of whatever this guy was talking about:

It's mildly sweet but with that roasty bitterness you'd expect. It's light and easy to drink, but not thin or watery. It's like a light stout ale. Or an ale-y stout. It's good. It deserves your respect.
And a Happy 15th birthday to everyone at Olde Burnside Brewing. Cheers.
Overall Rating: B
Rating vs. Similar style: B+
Olde Burnside Brewing Company
CTMQ's Reviews of Olde Burnside beers
Back to CTMQ's Connecticut Beer Page
Back to CT Breweries page