Fat Orange Cat Brew Co. Beers
East Hampton
Beers:
The Frog, A
Jalapeno Jack, A+
Consensus, A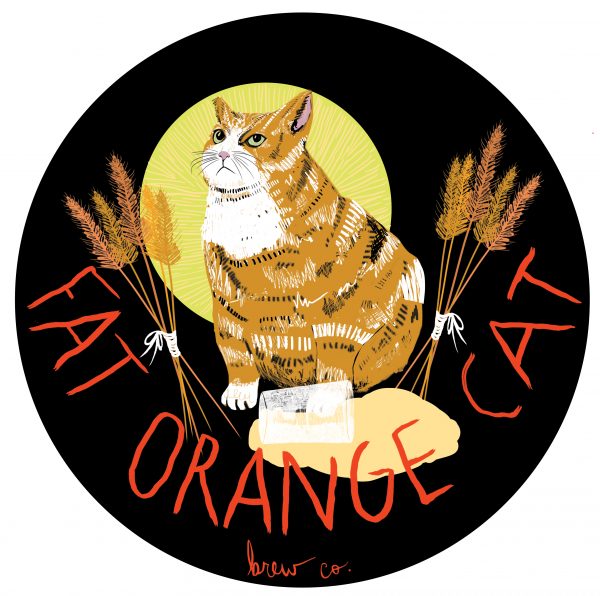 I'm an unapologetic cat person. My family got a cat named Katie when I was in first grade and she lived all the way up until I was in college. I loved Katie. She wasn't orange, nor was she particularly fat, but she was awesome.
She brought me presents all the time – in the form of dead shrews or mice left on the doorstop every morning. She would follow me on my morning paper route for years and we'd share seafood feasts I'd bring home from work. She slept on my bed with me every night.
I could go on and on about Katie. But I'll spare you.
I also love Fat Orange Cat Brew Co. Sheila and Mike opened their high-end niche brewery in East Hampton in 2016. It is located in a barn on their beautiful property mere steps from their house. And with very little self-promotion, they've quickly become a destination brewery through word-of-mouth. FOC is very much an "in-the-know" brewery, if you will.
And judging from their weekly crowds of customers and social media chatter about them, FOC is becoming "in-the-know" to more and more people every day.
Good. I like when that happens to genuinely nice and talented people.
Fat Orange Cat Brew Co
CTMQ's page on CT Breweries and Brewpubs
CTMQ Reviews lots of CT Beer