Fat Ten-er # 13 (Citra/Simcoe DIPA)
Procured by my man Jay, 8% ABV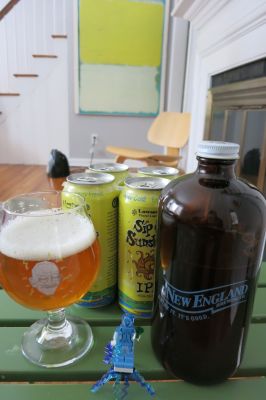 Everyone just stop. Stop claiming there's a "best beer." There's just not. There are probably 200 "best" beers made in America, and you have zero chance of ever getting 150 of them. That's why the whole "best beer" thing is just so, so stupid.
Sure, you can qualify "best" by "best distributed beer," but then you must qualify how big of a distribution imprint you need to hit to get to your arbitrary qualifying line. (Not to mention all the other absurdities like different styles and preferences and whatnot.)
DIPA's and hoppy IPA's are almost always prevalent in all 'best of" lists. I tend to like that, since I tend to love a well made DIPA. And that explains why I tend to love NEBCO and Beer'd and the brand new Steady Habit Brewing. All three excel at DIPA's (among other styles).
But here we are. Foolishly talking about "bests." A few of the "best" DIPA's are Heady Topper (only distributed within Vermont), Gandhi-Bot (only distributed in Connecticut), Sip of Sunshine (pictured, only distributed in Connecticut in cans, on taps in Vermont), Pliny the Elder (very, very limited national distribution), Hopslam (not available everywhere), etc. These are all great beers. You may have had all of these – I have – but what about…
[I was going list a whole slew of beers I've never heard of that rank highly on Beer Advocate, but what's the point of doing that?]
Which brings me to the beer this page is about: NEBCO's 13th Fat Ten-Er, a 75% Citra/25% Simcoe DIPA. It is a perfect beer. Absolutely perfect in every way. But how many people have had the pleasure of enjoying it? A few hundred?
NEBCO Says:
75% citra hops & 25% Simcoe
Yeah, I just said that.
When this beer dropped, I was DM'ing my friend Aaren at Beer'd. I asked, "Hey, 75/25 Citra/Simcoe, I imagine you have a beer close to that, right?"
The answer? "Yes, not exact, but very close."
Dogs and Boats is Citra and Mosaic. Weight of Sound? Vegemite Sandwich? Riff? Realization? Hobbit Juice? For Your Consideration? Those are all Beer'd DIPA's and they're all great. How many of them have you had? Surely one of them uses primarily Citra with some Simcoe.
Now figure that each area of 3 million people in the US has two smaller breweries like NEBCO and Beer'd making top quality DIPA's. Everyone of them has Citra hops. Hell, super homebrewer Lasting Brass has done a mostly Citra IPA. (And it was also perfect.)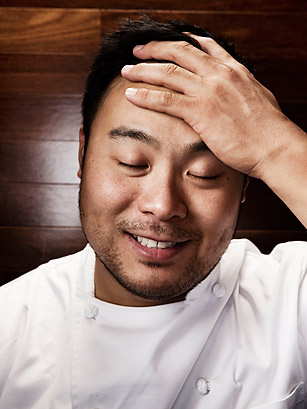 In case you were wondering, Sip of Sunshine is 100% Citra hops, as is Fuzzy Baby Ducks. As is Beer'd's 8 Days a Week and Steady Habit's Geek Nip. All great beers, all hyper local beers. How can some dude in Montana judge any of these.
Or the Fat Ten-Er 13 which was a single-run 10-bbl batch of beer only available in Woodbridge during the horrible winter of 2014?
He can't. Hell, you probably can't either. Just like we can't judge the merits of whatever Citra beer that guy had at the best brewery in Billings last month, y'know?
Sigh.
I'm sorry, so many things in the "craft beer" world have just been annoying me lately. From clickbait Thrillist nonsense to this lady who hates good beer and wears that as a badge of honor to David Chang's similar rant to the people that caused that lady and David Chang to write those missives.
Obvious fact: It is entirely possible to love a 75% Citra/25% Simcoe DIPA, know what those hops do, and also love a Corona with a lime at a beach party. The two are not mutually exclusive.
Because here's the thing – our favorite little brewery in Woodbridge makes some of the best beer we here in Connecticut can every hope to drink. Period. Fat Ten-Er 13 was yet another example of this.
Just shut up about any beer being THE best. I can't take it anymore.
Overall Rating: A+
Rating vs. Similar style: A+
New England Brewing Company
NEBCO's facebook page
Back to CTMQ's Reviews of NEBCO beers
Back to CTMQ's Connecticut Beer Page
Back to CT Breweries page