Shebeen Fore! Session IPA
1 12 oz can, $1.79, 4.4% ABV
Purchased at the Crazy Bruce's, West Hartford
Having recently revisited Shebeen's Cannoli Beer and having once again found its suggested serving preparation the nightmare I knew it would still be, I feel the need to showcase one of the brewery's highlights.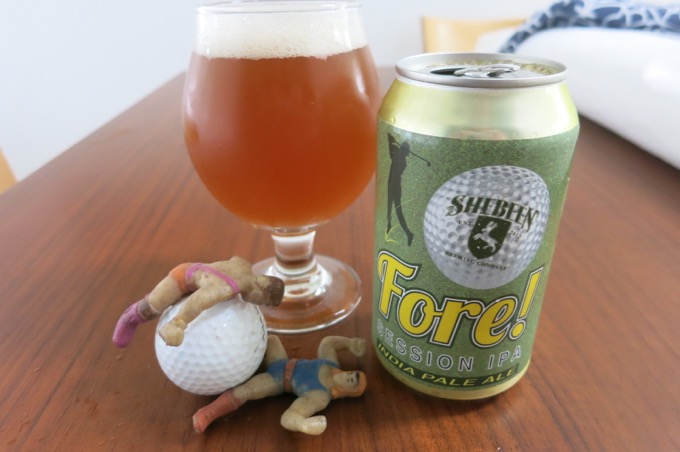 If you're reading this page looking for a negative review you should be ashamed. I approach every beer from every Connecticut brewery with as little bias as possible.
So… Fore! Look out! This is a positive Shebeen review. And to be honest, most of the 2016 Shebeen efforts I've had have been good. So there. Their head brewer left in late 2016 though for a job at Two Roads, so 2017 might be interesting for the Wolcott brewery.
We shall see.
Shebeen says:
Fore!– an easy drinking session IPA, big on flavor with all the forward bitterness and aromatics of a typical IPA, but still clean, crisp, and low in alcohol at only 4.4%. Perfect for whatever summer activity you have planned, whether it's a day at the beach, a gorgeous hike, or a round on the links. So grab your friends and go wherever the day takes you. See you at the 19th hole!
I just poked around Untappd and the expected Shebeen vitriol is present. There are some complaints (soapy! Overcarbonated! Flavor is off!), but then there are the quarter-star reviews "just because."
I dislike the "just because" people.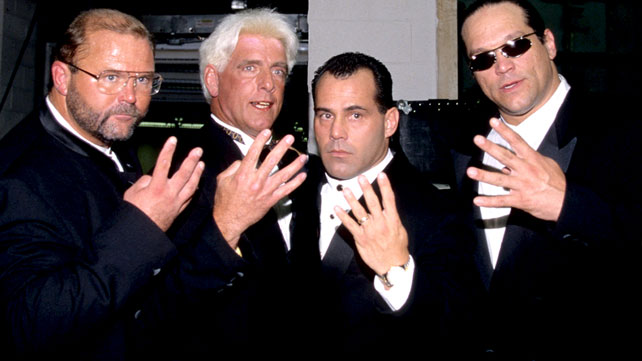 I liked my can of Fore! And I hate golf, AND I think the class of so-called "session IPA's" is stupid. And I don't think this class of beers should be relegated to "hot summer days." (And neither do package stores, as I've seen plenty of Fore! available in December.)
If you look up the page again at the picture, you'll notice two wrestlers with the golf ball. I had the idea that I'd somehow make "Fore!" into "FOUR!" as in the illustrious pro wrestling quartet, the Four Horsemen and/or work in Greg the Hammer Valentine's and the wonderful Ric Flair's figure four leg lock finishing move. Woooooooo!!!
However, in researching the history of the Four Horsemen, holy crap, there were so many incarnations it's not worth even trying.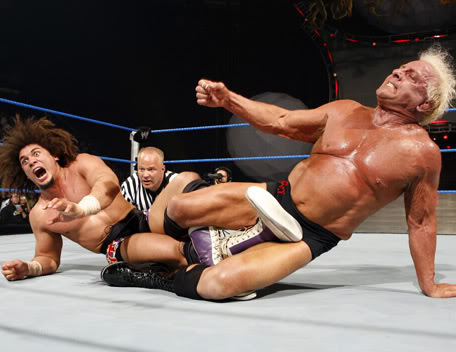 But I'll tie in wrestling somehow.
Ken Tuccio, he of the Welcome to Connecticut podcast and now of the 95.9 The Fox's morning show, used to own and run Barbershop Window which was a sort of underground pro wrestling t-shirt company. Ken loves wrestling to this day.
And he loves Connecticut beer and putting on events. One such event was a summer seasonal blind tasting thing at his favorite bar in the world, The Blind Rhino in Norwalk. The idea was solid. The methodology was sound. The Expert's Choice Winner got a bunch of panties in a bunch.
Entrants (I've had those in bold)
Tidal River – Short and Punchy
Stony Creek – Sun Juice
Black Hog – SWAG
Two Roads – Bergamonster
Back East – Summer
Shebeen – Fore
Stubborn Beauty – Oceanographer's Choice
No Worries – Para' Dice
Veracious – Bloobs
Aspetuck Brew Lab – Clavin
Cold Creek – Josephine Saison
Half Full – Honey Kolsh
The People's Choice went to Bergamonster with Bloobs the runner-up. Hard to say where I'd have gone with this list. The Experts chose Fore! as the winner – the only IPA on the list.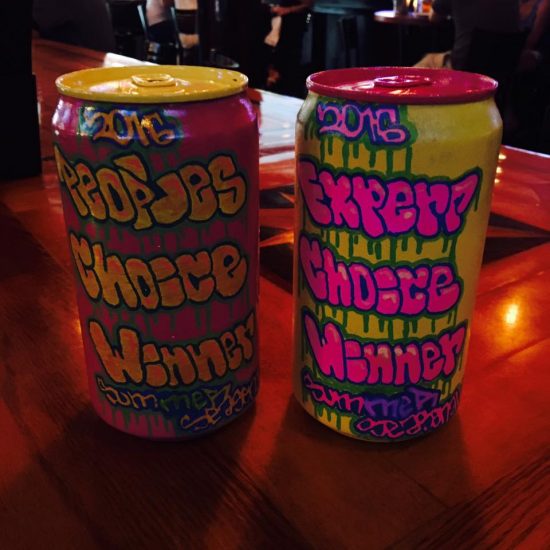 People claimed that was unfair. They claimed the experts were not experts (one was Miss Connecticut). I claim… who cares. Fore! is a good beer that has all the attributes of what an IPA should have – hop-forward flavor, good aroma, and some bitterness. It drank clean and fresh… you know, like how IPA's used to be.
So there you go. Now a bunch of people will yell at me about the expert panel or that an IPA shouldn't have been a summer seasonal and whatever.
I'll just duck. (Fore!)
Overall Rating of base beer: B+
Rating vs. Similar style: A-
Shebeen Brewing Company
CTMQ's Reviews of Shebeen beers
CTMQ's Connecticut Beer Page
CTMQ's CT Breweries page