G-Bot Double IPA
One 4-pack of cans, $13.49, 8.8% ABV
Purchased at Copaco Liquors, Bloomfield
This post is entirely unnecessary. Or should be anyway. But sadly, it kind of is. When it comes to DIPA's in Connecticut, this beer is the proud grandpa. When it originally came out as Gandhi-Bot (poorly written original review here), it was revelatory. It was a sensation. It blew us all away.
Most Connecticut consumers had never had a double IPA before, let alone a perfectly made one. Gandhi was the king of local beers for many years.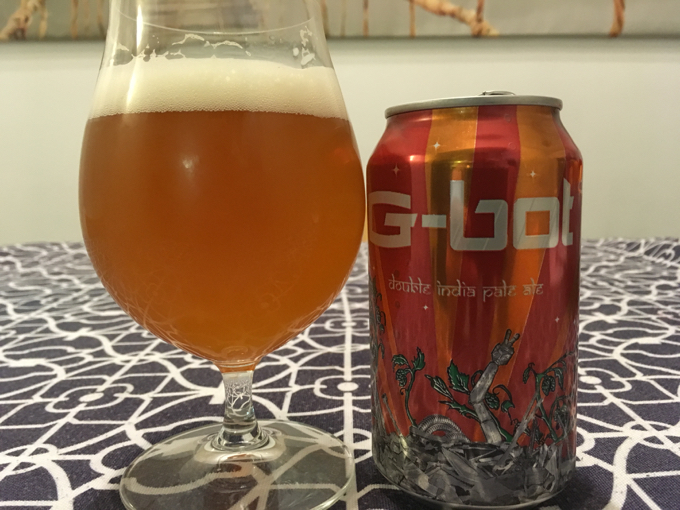 Then 2015 happened and NEBCO had to change the name. They handled that whole thing as well as they could, and cleverly retained the original name and can design rather brilliantly.
Then 2016 happened and everyone got stupid. Their palates became numb to nuance. "Bitter" became anathema. "True to style" became played out. People came up with all sorts of anti-G-Bot nonsense.
They changed the recipe!
The beer got worse with the expansion!
They are using less hops now!
The change to 12 ounce cans ruined everything!
It's just Sea Hag with more of the same hops anyway!
Too malty!
It's not Tree House!
Shut. The. F. Up.
Nothng has changed. G-Bot is Gandhi-Bot. It's still perfect. It's still classic. It's still true-to-style. Bitterness is an attribute of the IPA/DIPA world. It is not remotely "malty." It is delicious. You can see through a glass of it and this is not a bad thing. Everyone still spells Gandhi wrong.
Overall Rating: Still A+
Rating vs. Similar style: Still A+
New England Brewing Company
CTMQ's Reviews of NEB beers
CTMQ's Connecticut Beer Page
CT Breweries page