Kent Falls Gardener's Tale Batch 2
500mL bottle, 5.2% ABV, $6.99
Purchased at Maximum Beverage, West Hartford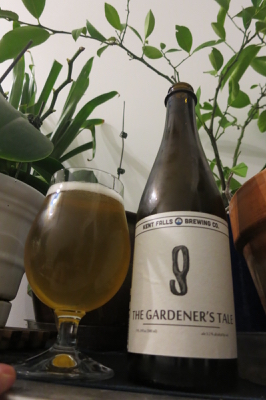 Surely you've already read my reviews of the Gardener's Tale 1. I mean, you all love reading 1,000 word essays on beers you probably never had.
Right?
Okay, I'll pretend you somehow missed the GT1 review and somehow find the fortitude to forge ahead with this review of the GT2. I can do it.
I thought GT1 missed the mark a bit; that mark being a transcendent and inventive "mint saison." I didn't know what a mint saison was supposed to taste like, since no such thing exists in the world outside of Kent, Connecticut. (Although, I'd be a fool to think that the Spaceman brewer at OEC couldn't nail a very similar beer.)
I found the GT1 to be too muddled; earthy and… dirty somehow. The mint was too hidden and the herb additions seemed to crush the tart and bright sourness of the base beer. However, I was not deterred from happily purchasing the GT2.
Why? Because this is Kent Falls, man, and Kent Falls is awesome.
Even knowing that, could a mint saison ever be awesome? Let's find out…
Smell… hey, I smell mint this time!
Taste… Bam, Zing! That Kent Falls tarty tart tartness greeted me from the get-go!
Aftertaste… Minnnnnnnnnnty fresh.
Pondering… Okay, while no beer confused my aging brain more than Kent Falls' Coffeemaker did (happily), this GT2 was a close second. It's weird, but it's wonderful. Once you tune your tastebuds and expectations to brewer Derrick Dellinger's Channel, it all makes sense.
You know how when you drink Tree House's redankulous Julius and you sit there and say, "Holy crap, this is some of the most fantastic beer I've ever had in my life," and then how, 20 minutes after finishing your pint you start smacking your lips and thinking how weird it is that you, literally, taste orange juice in your mouth? And how you're not turned off by that or anything, but you are certainly a tad confused?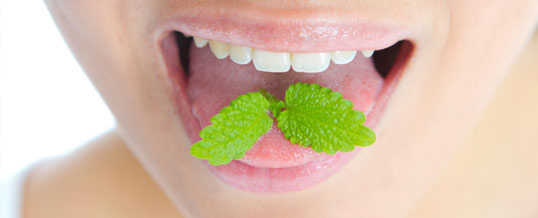 Yeah, this is just like that. Except instead of orange juice, you're tasting mint. A rather pleasant, refreshing mint. A minty freshness that somehow didn't fight the tartness and zing of the base ale. You have visions of drinking three bottles and telling your wife that, "no baby, I haven't had anything to drink. Can't you smell the fresh mint on my breath?"
(Ok, it's not Rumplemintz-minty fresh. Remember those idiotic days? "Just drink Rumplemintz or Goldschlager and go to class. No one will know!")
I reached out to Barry to ask what the difference would be this and the GT1…
Barry from Kent Falls Says:
"We used spearmint and pineapple mint instead of chocolate and orange. Much more distinct and traditional mint character. The base beer was a little funkier saison wise."
Yeah! That's what I'm saying! Everything was… was MORE with GT2. More mint, more funk, more tart.
More delicious.
So there you have it… a mint saison can work when crafted by the hands and minds of a brewery as skilled as Kent Falls.
[Being the fair and impartial reviewer that I am, I'd be remiss if I didn't mention that I've heard – and have even tasted – GT2 with some slight issues. A review on ratebeer says, "…Mint, basil, chocolate, delightful lactic character but more butyric acid, as well. Why is there so much god damned baby diaper here???"
I hate to say that I brought a bottle of this to a share and that particular bottle suffered from this issue. It tasted ok, but the aroma was such that most agreed it was difficult to drink.
When futzing around with these types of farmhouse beers, these things happen unfortunatetly. I felt bad because my first experience with the GT2 was fairly mind-blowing and I was excited for others to enjoy a minty saison.
So… yeah. If you had this beer and hated it because of this reason, just know that I don't think you're crazy.]
Overall Rating: A (the bottle I'm rating)
Rating vs. Similar style: n/a
Kent Falls Brewing
Back to CTMQ's Reviews of Kent Falls beers
Back to CTMQ's Connecticut Beer Page
Back to CT Breweries page