Kent Falls Glitter Rainbow IPA
14 oz Draft, 6% ABV, $8.50 ($16.99 4-pack 16 oz cans in 2017)
Purchased at McLadden's, Simsbury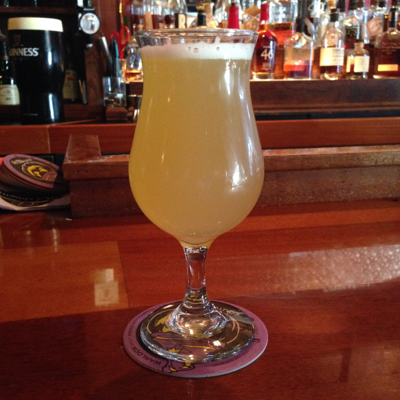 There is just something so deliciously wonderful about the idea of beer bros arguing the merits of, say, "Super Sparkle" vs. "Glitter Rainbow." Standing a cold line somewhere, Carhartt sweatshirt warming them under their Northface coats… "Nah, bro, I love Glitter Rainbow! It was killer!"
"Okay, bro, but the Super Sparkle was so on point!"
For the record, both of these fictitious bros are correct, for both Kent Falls IPA's are "killer" and "on point."
But as perfect as these two little beers are, I once again have to say that the naming conventions coming out of Kent are among the best. And while I'm being all Glitter and Rainbows towards Kent Falls, I should link their fantastic Glitter Rainbow artwork as well.
Late 2015 (and most likely beyond) became a time of Kent Falls IPA chasing for, well, for me (as much as I feel like it, which is to say, not all that much). After a failed attempt (not their fault) at canning one of their "clean" IPA's in mid-2015, we still can only get these things on taps around CT, NY, and MA.
We won't see their IPA's in bottles anytime soon, as they use so much wild yeast in their line-up of stellar saisons and such that they'd need two completely separate bottling lines to keep their IPA's free and clear of that stuff. As it is, they change out a bunch of hoses and nozzles each time the do an IPA run to keep everything as clean as can be.
Glittery clean!
Kent Falls says:
Glitter Rainbow is 6% alcohol and 100% magical. Dry hopped with Citra, Galaxy, and just a bit of Mosaic it delivers rainbows of tropical, gummy, juicy, hop flavors with just the right amount of resin and dankness.
Here's the thing – with Glitter Rainbow and the entire Kent Falls IPA portfolio – even though you just read that they used the big three: Citra, Galaxy, Mosaic, and even though you have burned out your palate with every IPA and DIPA with Citra, Galaxy, and Mosaic in 2015, and even though you have come to place any turbid, opaque IPA/DIPA with any combination of those hops on your pedestal… even with all of that, and you know I'm right, even with all of that, this beer surprises.
It doesn't languish on your tongue. It doesn't knock you over with any particular characteristic. It has a very light bitterness and a lovely floral/citrus aroma and taste. It's light, crisp, bouncy and… glittery. Yes, it's another beer with Citra, Galaxy, and/or Mosaic, but it's brewed slightly differently than you expect.
And It's delicious.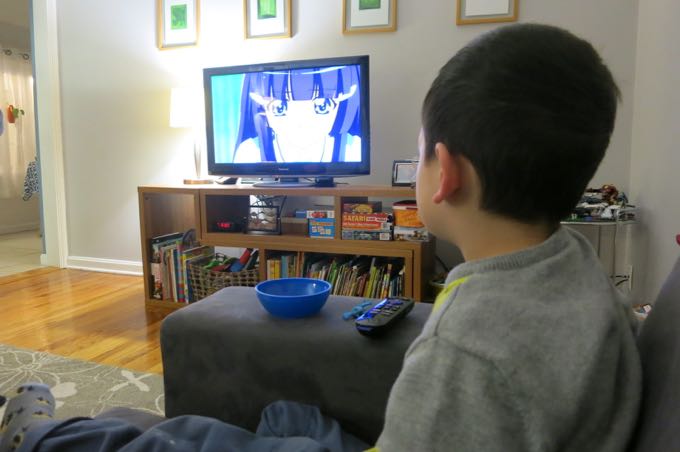 Don't limit expectations or you're never enjoy Kent Falls beers. Also, don't limit your children's interests based on gender stereotypes. After all, if we did that, our son Calvin wouldn't get to enjoy the wonders of the Glitter Force. (Above).
True story, by the way.
I have no idea how he found this show on Netflix, but he's been binging it (as much as we let him, which is to say, not all that much). You tell me if this is something you wouldn't watch:
The kingdom of Jubiland where various characters from fairy tales reside, is attacked by an evil emperor, who intends to direct its world to have its unhappy ending. The queen uses the last of her energy to seal him away. When the emperor's minions try to revive him by harnessing negative energy from the people of Earth, the queen sends the messenger Candy to assemble a team of five magical girls. The series follows the formation of the team and the adventures of the girls as they try to fight off their enemies to collect the various magic items that will enable them to upgrade their powers and revive the queen.
See? That's dope. Of course, since this is a Japanese anime show, you know it gets a bit goofy.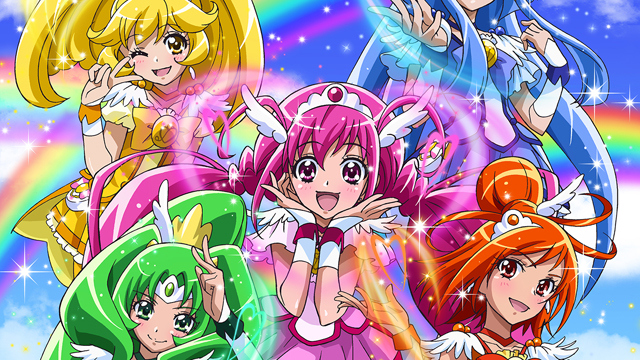 The titular characters are a team of magical girls. They derive their powers by collecting various items known as Glitter Charms which they place in a compact case called the Glitter Pact. When transforming into their magical girl form, they apply the compact powder to themselves and shout "Glitter Force Makeover!" and then recite their group catchphrase: "Time to blaze our way to a happy ending! Shining bright! Here comes the Glitter Force!"
I actually love that my kid watches this stuff. I think it would be great if, during his next all-male-roughhouse-festival he shouts, "Glitter Force Makeover!" before busting a move on one of his boys.
Am I wrong? (No.) Would Kent Falls agree with our way of parenting? (I have no idea. That's a weird question.) Is Glitter Rainbow one of the best IPA's of 2015?
Yes. "Time to blaze our way to a happy ending!"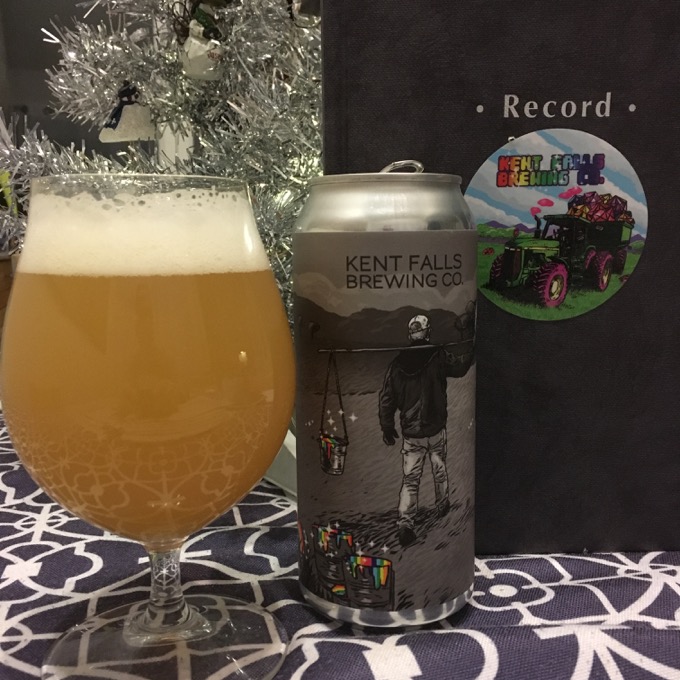 Overall Rating: A
Rating vs. Similar style: A+
Kent Falls Brewing
Back to CTMQ's Reviews of Kent Falls beers
Back to CTMQ's Connecticut Beer Page
Back to CT Breweries page