gw-IPA
1 12 oz bottle, $1.66, 6.5% ABV
Purchased at Manchester Wine and Liquors, Manchester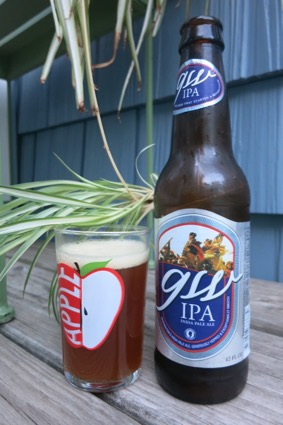 It is now 2018 and I guarantee that 99% of you had no idea this contract label still exists. Heck, 98% of you never knew it existed in the first place. So why am I writing about it?
For that answer, you'll have to delve into my completist OCD. I bought it, I drank it, I took pictures of it, so I have to write about it. Yes, this, one of the most forgettable and overlooked labels brewed in Connecticut under the fancy name of "Continental Beer Co. LLC."
It's brewed at Cottrell, which on its own is an often forgotten and overlooked Connecticut brewery. Which is interesting only in that it's Connecticut's oldest current brewery. Good ol' Cottrell, still plugging along down on the Rhode Island border in the face of so many upstarts around the state.
Good for them.
Continental Beer Company says:
We have crafted gw-IPA with a bold character and taste profile that offers Nuance and Complexity, while being Generously Hopped & Exceptionally Smooth!

Crafted with a bold character that embodies the new American Revolution in brewing, gw-IPA is a rich, malty, aromatic brew with crisp bitterness offering citrus, apricot, and floral notes from four hop varieties. gw-IPA is double-double dry hopped, creating this complex, exceptionally smooth, and highly drinkable American IPA.
Not just drinkable, but this beer is "highly drinkable." Again, "drinkability" should be a given with any type of liquid packaged for sale in 2018. If it's not drinkable, it would be undrinkable. And while I've unfortunately suffered through a few undrinkable, and even highly undrinkable, beers over the years, I'm pretty sure no brewer ever releases a purposely undrinkable beer.
(Actually, after looking around at a few recent releases, I'm no longer sure this is the case.)
Another thing that jumps out at me in their description is the use of "malty." Granted, if you are brewing beer under a label that harkens back to George Washington, of course it should be malty.
But as we all know, when it comes to IPA's in 2018, you might as well say "Nazi" instead of "malty." No one told the Continental Beer Co. LLC though. Which in a weird way, I kind of appreciate.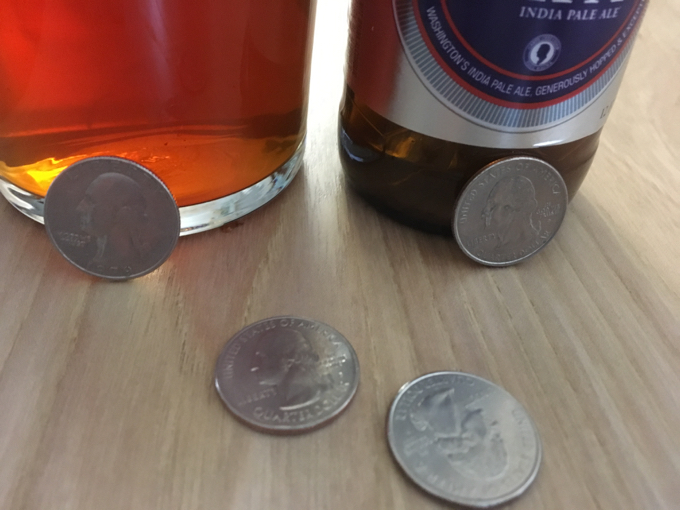 Especially since, yeah, this is an IPA from the way-back days of yore when there were still touches of maltiness to go with the bitterness. Sure, they made some weak wooden-toothed attempt of appealing to today's market with "citrus, apricot" and "double-double dry hopped" whatever that is.
Okay, I'm done. You're not going to by this beer anyway and I can't imagine this contract label is long for this world anyway.
Overall Rating: C+
Rating vs. Similar style: C-
gw Beer site (Continental Beer Co. LLC)
CTMQ's Reviews of gw Beers
CTMQ's Connecticut Beer Page
Back to CT Breweries page