No Worries Brewing Hakuna Matata
One stupid Mason jar's worth, 5% ABV, $6
Purchased at Coalhouse Pizza, Stamford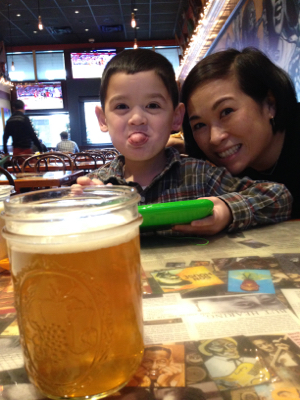 As most of you know, my online persona – especially my online CTMQ beer reviewing/local brewery scene ranting persona – isn't really how I am in real life. Of course, I stand by everything I write and tweet and whatever (at least at the time of writing), but in real life, I'm fairly quiet and reserved.
And I never really rant or get angry about this stuff for real. That would just be… stupid.
One could even say I kind of go by the "Hakuna Matata" ethic. That apparently means "No Worries" in Swahili. At the time of this writing I've not yet been to the No Worries brewing facility in Hamden. So I have no idea if the guys running the show down there are from Tanzania, Kenya, Uganda, Rwanda, Burundi, Mozambique, or the Democratic Republic of the Congo.
I'm going to guess they are not. (But if they are, awesome. It's about time we had some real diversity injected into our local scene.)
So maybe they're just big Lion King fans or something. I have no idea.
This was my very first No Worries beer! This momentous occasion called for special glassware. So, a big thank you goes out to the fine folks at Coalhouse in Stamford for serving me my beer in… a freaking Mason jar.
I mean, No Worries guys; drinking out of Mason jars is cool. I like the way the giant ridges impede simple drinking… it keeps me on my toes. (At least, to their credit, I'm happy to report that my wife's higher ABV stout was served in a proper tulip. I guess the low class blonde ale bums like me get the Mason jars.)
No Worries Says:
A blonde ale at its heart, Hakuna Matata is twisted up with apple wood and cherry wood adding a distinctly unique slightly sweet flavor while also contributing to its looks leaving it dirty blonde in color. Don't over think this one… just sit back, relax, and enjoy!
ME?! Not "overthink" a beer? So cute.
But I'll try, just this once. The beer was fine. I definitely picked up the mentioned sweetness and while I'm not usually big on sweet-in-beer, it worked fairly well here. I won't pretend for a second that I got any "apple wood" or "cherry wood" anything from it, but it definitely was slightly different than your typical boring-ass blonde ale.
But I will overthink something else here.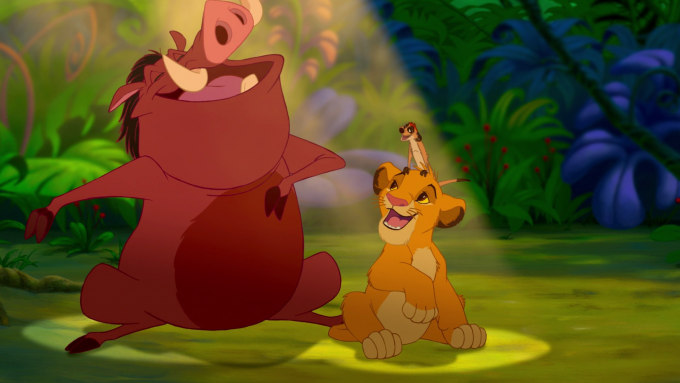 Oh wait, damn. My "overthought" was just crushed by reality. But Hakuna Matata, I'm going to write it anyway.
When I was at Coalhouse I was sort of shocked that there was no Half Full on the tap list. When I was there, Half Full was the only brewery anywhere near Stamford. Home town love and all that stuff. So I totally expected a full Half Full line-up to be available. But nope… none.
I dreamt up all sorts of completely fictitious reasons for this. I checked their menu again a week or two later and still no hyperlocal love for the hometown brewery. Weird. I thought there might be "a thing." I was going to reach out to my lower Fairfield County beer friends, hoping to get some sort of crazy backstory filled with treachery and deceit.
I never bothered, though, and here I sit a few weeks later, writing this nonsense and I just found… Coalhouse has a Half Full beer on tap.
So there you go. No Worries.
Overall Rating: B
Rating vs. Similar style: B+
No Worries Brewing
Back to CTMQ's Reviews of No Worries beers
Back to CTMQ's Connecticut Beer Page
Back to CT Breweries page