Half Full Brewery Beers
Stamford
My visit to Half Full Brewery is here.
Inspirational Series:
Bright Ale, C-
Onward APA, C-
Pursuit IPA, C+
Toasted Amber, C
Community Source Ales (CSA) Project:
Rise and Shine Coffee Porter, A+
Seasonals:
Grapefruit Pale Ale (Spring)
Peach Wheat Ale (Summer), B+
Pumpkin (Fall), C
Celebrate Everything Belgian IPA (Fall/Winter), A
Winter White (Winter), B-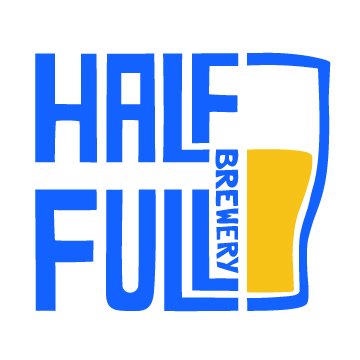 …………………………………………………..
No one can say the folks at Half Full aren't in this craft beer thing for anything but the love of being in this craft beer thing. They started up their brewery the right way and the positive messaging in their packaging and social media outlets is always nice to see. The brewery itself is quite far away from me geographically, so I won't ever really get to know the folks down there or get to sample anything other than what gets distributed.
But that's not really a problem, as Half Full has aligned with a good distributor and I see their stuff all over the place frequently. They started out making some truly wacky beers, but seem to have chilled out with that philosophy and have settled in nicely after a few years.
…………………………………………………………..
My visit to the brewery
Half Full Brewery
CTMQ's page on CT Breweries and Brewpubs
CTMQ Drinks every CT Beer