Two Powder Hollow Brewery English Beers
If you are the extremely rare and demented person who has at least skimmed my Powder Hollow reviews, you are reading this sentence rightfully wondering why the hell I'm bothering at this point. I've not had too many beers from the Enfield brewery that I'd ever want to have again, and yet, here I am, writing about two more.
I know. It just makes no sense. But take heart! After this two-fer-one post, I will only be doing ONE more and then, most likely, putting Powder Hollow to bed.
Forever.
(Unless, of course, they start putting out better stuff someday. And yeah, I'll probably still buy singles of any new distributed beers I guess. Sigh.)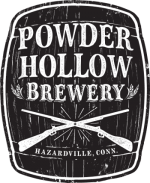 Powder Hollow Hey Joon English Mild
1 pint, $6?, 5.4% ABV
Purchased at the brewery, Enfield
Yes, it's true that even the best English Milds aren't the most exciting beers on the planet. (But great ones are great!)
Yes, it's true that even the worst English Milds are still passable and are hard to completely ruin.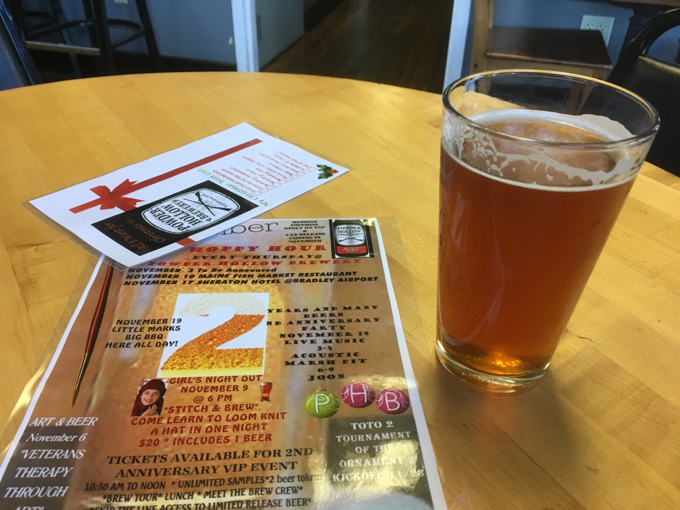 So this beer was fine. It was also incredibly boring, milquetoast, and forgettable. In fact, this beer almost made me wonder if at least some of what Powder Hollow brews is from extract. Ignoring the stouts, porters, and "citrus" IPA's, so many of the other beers here pretty much all taste the same.
Sigh.
Hey Joon was named for the brewery's friends Joon. Joon is a local rock/funk band. This ale was "rock inspired" somehow.
As I sat at my little table and drank it during the brewery's (well-attended and fun!) second birthday party, I got a little sad. I tasted no rock band inspiration in the Hey Joon. I tasted no inspiration at all, really.
It was just a boring and watery beer with a mild bisquit taste that I completely forgot about two minutes after finishing it.
How to follow that stellar review up? With another (unfortunately) horrorshow of a Powder Hollow beer…
Overall Rating: C+
Rating vs. Similar style: C-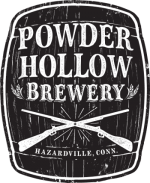 ESB (Extra Super Bangin')
1 pint, $?, 6.4% ABV
Purchased at The Yarde Tavern, Enfield
My notes from this pint, in total, are, "Awful. SUPER sweet and weird." Was it a bad line at The Yarde Tavern, a place I'd never been to before, nor have revisited since? I don't know, but people seem to enjoy that place.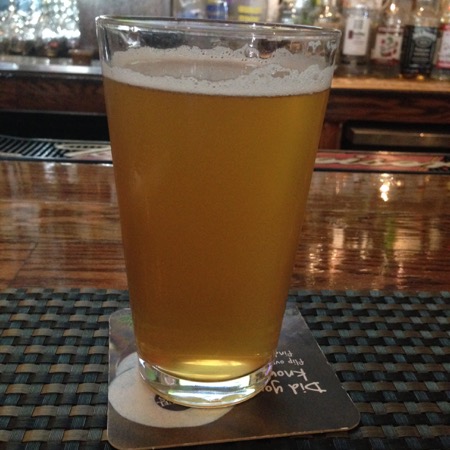 Was I poured the wrong beer? Nope, I asked the bartender to double check.
Was the wrong keg hooked up to the wrong tap line? Perhaps… I didn't so that far as to bother the servers.
But at this point in my Powder keg of Powder Hollow experiences, I'm guessing I was served the beer I was meant to be served.
And man, it sucked.
Because it was "awful. Super sweet and weird." ESB's are not meant to be super sweet or weird. (Yes, I know, they aren't meant to be particularly bitter either, but this beer tasted like it had saccharine in it.)
Of course, the playful Extra "Super Bangin'" may be the game-changer here. Maybe the idea was to impart some of that Flintstone Vitamin Citra-ness here? And it went crazy? I have no idea.
And frankly, I'm not sure Powder Hollow does anymore either.
Overall Rating: F
Rating vs. Similar style: F
Powder Hollow Brewery
Back to CTMQ's Reviews of Powder Hollow Brewery's beers
Back to CTMQ's Connecticut Beer Page
Back to CT Breweries page