Hooker Soft Spoken Biere de Table
Mixed "Belgian Sampler Pack, $?, 3.8% ABV
Purchased at I forget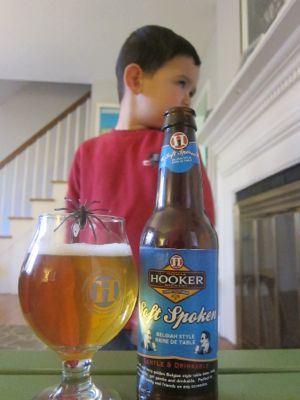 I think I've hit peak Whalez. Don't get me wrong, for I love strong IPA's and DIPA's and nice, full-flavored barrel aged stouts. But these two styles so dominate the craft beer Whalez World now that little, unpretentious, well-made beers like this wee li'l guy get crushed in the mayhem for the next 11% hop bomb. If only this beer weren't so.. so… what's the word I'm looking for her?
Quiet? No… Oh forget it.
My point is that this is a rather delicious Biere de Table, but it doesn't seem like many of the loons who use the review apps and sites agree. And that's a shame.
Not that I haven't been guilty of similar things in the past; I could have the best pilsner in the world and still not rave about it or seek it out. Because a straight up German purity law confined perfect pilsner is just not exciting or delicious to me.
But still, I've grown… Grown to come to appreciate and rather enjoy little low ABV "plain" beers like the Soft Spoken. And you should too.
Thomas Hooker says:
The name comes from the rather unassuming ABV, which is only 3.8%. Though that ABV is low by American standards, it's quite common for the style: which is meant to be shared among friends at lunch or dinner. This hazy golden brew has a slight hoppy note, and pulls with a lemony flavor that develops into peach and mango undertones. The beer finishes quietly with a burst of Belgian yeast and bready malts.
You see? It's like your favorite citrus hop bomb, toned way the heck down. And what's wrong with that?
Nothing.
Nothing at all.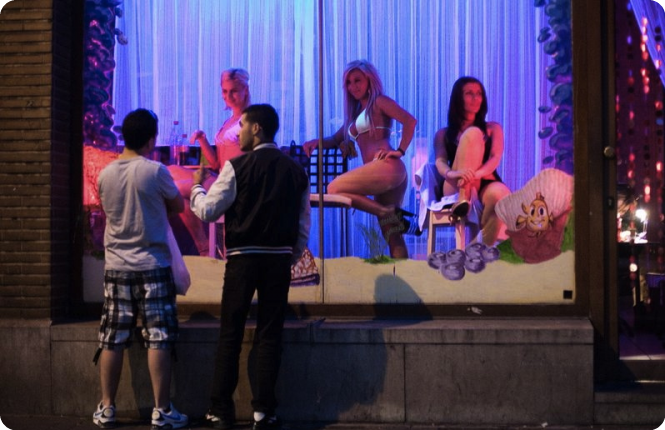 Hey, want to know something about me that you may not know if you don't know me personally? I'm very quiet in real life. Not so much "soft spoken," but quiet. Even if we're at a, say, Connecticut beer thing talking about Connecticut beer. This surprises some people I guess. I've come to realize people expect some garrulous lout, spouting all sorts of opinions on the topic at hand. Nah. Not me.
Also, my son Calvin up there in the picture doing his best "soft spoken" pose? He's the same way. We Woods prefer to listen and observe and gather intel. I'm cool with that.
Also? I'd never be these dudes in this picture from a Brussels brothel either.
(Unless, of course, I actually know you, then yeah, I'm pretty normal I guess. But you know how I write filler (like this paragraph and the last) for no reason? I don't do that in conversation. Ever.
I must admit that when Hooker announced that they were going to produce a whole new line of "Belgian" inspired beers, I was a bit leery. That's just not really what Hooker does, y'know? But as I worked my way through the mixed 12-pack containing Soft Spoken, a Belgian IPA, and a smoked saison, I was very impressed.
You should definitely give them a shot. Belgian Hookers are a-ok – and totally legal.
Overall Rating: B+
Rating vs. Similar style: A
Thomas Hooker Brewing Company
Back to CTMQ's Reviews of Hooker beers
Back to CTMQ's Connecticut Beer Page
Back to CT Breweries page