City Steam Hop Mess Monster IPA
1 draught pint, $5.75, Who knows % ABV, some 14.5 plato nonsense
Purchased at City Steam Brewery Cafe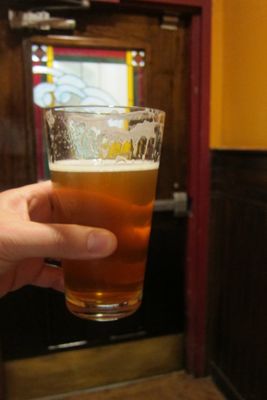 This beer made me sad.
Firstly, what an awesome name for a beer. Clever, creative, fun… and according to the rating sites, surprisingly underused. Then again, perhaps many breweries have though to use it, but have decided against it due to the word "mess."
So bully for venerable Hartford stalwart City Steam for plunging ahead with the name! Hop Mess Monster!
Unfortunately, the "mess" part of the name is apt. And that's what makes me most sad. Because this beer is a mess of hops and not much else. City Steam isn't known for IPA prowess, so when I saw this beer on the tap list, I was most curious.
What I got was a bunch of bitter hops fighting for dominance over some scant citrus. Pine also showed up for the battle royale, but it too was relegated to the deep background.
City Steam says:
Modern IPA hopped with Zythos, Cascade, Simcoe, Amarillo, Citra and El Dorado!
And now onto the second part of why this beer made me sad. Head City Steam Brewer Ron Page has often made me smile with his not-so-subtle digs at the 2015 brewing world. He is not one for adding fruits and sugars and nonsense to his beers. But apparently he (or someone at City Steam) is one for succumbing to the hop bomb world we all live in now with this beer.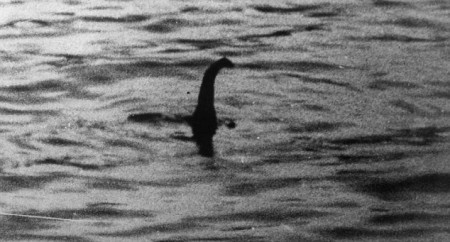 "The people love the hops. Just dump in a crap ton of some of the more popular hops and they'll lap it up. Don't worry about the resin levels or the lack of malts. Trust me. Just use a 'mess' of hops."
And here we are. City Steam… I kind of love you, and I kind of love what you've done well over the years. Those things are not "New England hop bomb IPA's." Never have been and… judging by this one beer, they never will be.
Oh well. It wasn't a terrible effort by any means, it was just… just… wrong in downtown Hartford. Leave the "hop messes" to those more niche brewers who have honed their skills with the Amarillos, Citras, and El Dorados of the world.
Please?
As it turns out, a solid hoppy IPA from City Steam is as mythical as the Loch Ness Monster.
Overall Rating: C
Rating vs. Similar style: D
City Steam Brewery Cafe
CTMQ's City Steam Brewpub Reviews
Back to CTMQ's Connecticut Beer Page
Back to CT Breweries page