Olde Burnside Brewing's Hopped, Drawn, and Quartered Wheat Ale
32 oz growlette, $?, 4.7% ABV
Purchased at the Brewery, East Hartford
Summer 2014
I just heard the funniest thing. If you've followed along the Olde Burnside story and how the Pioneer Brewing story intertwined with for a few months in 2014, you may care a tiny about about this stuff.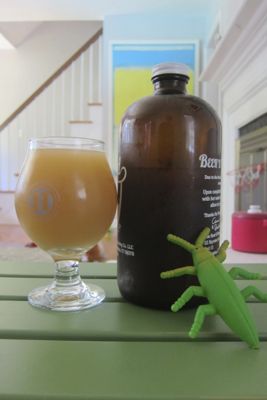 Pioneer blew into East Hartford as their first (of ultimately 4) stops in Connecticut and set up shop. I have no idea what the relationship fully entailed, and nor do I care. This was years ago.
But Pioneer was known for their "hazy IPAs," which went on to become known as "New England IPAs. Olde Burnside was known for avoiding that style like the plague. Then all of the sudden, Olde Burnside's Mons Meg DIPA appeared! It was delicious and – GASP – fruity and high alcohol and a tad hazy.
So that "funny thing" I heard? It was that the Pioneer Master Brewer actually brewed it. I was always pretty sure the same guy brewed the Path of the Unknown that came out of Olde Burnside too (because I'm a genius: Pioneer has had that beer name forever.)
Which brings us to the unique (at the time) Hopped, Drawn, and Quartered Wheat Ale. Just look at that picture above: that haze! My word!
Olde Burnside
Brewed with a secret blend of Australian and Pacific Northwest hops, this Pale Ale is super easy drinking and a crazy fruit forward punch of flavor and aroma!
And I loved this beer. A lot. What are the chances that Pioneer/CT Valley's Master Brewer brewed this beer too? (Again, this was at that time and this beer was NOT what Olde Burnside does and that description is so Pioneer it hurts.)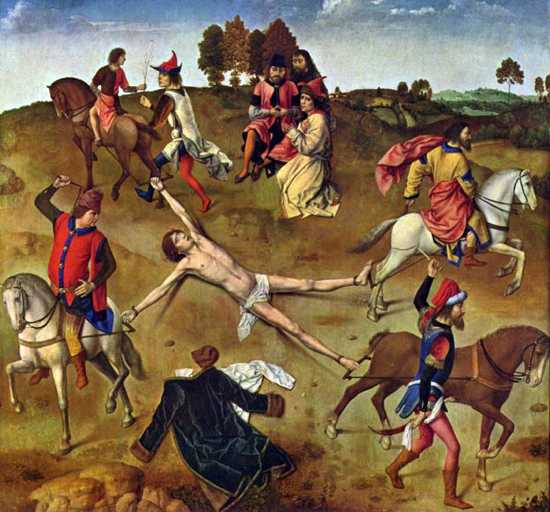 I'd guess that yes, this was actually a Pioneer beer (in a sense).
By the way, a year or so after this beer, Back East released their wondrous Rakautra Wheat Ale – which was (and is) very similar to this beer. The Rakautra is a better beer, but that's sort of not fair because Rakautra is one of the finest beers made in the state.
Nothin' like a rumor-mongering post about a one-time 3-year-old beer that no one ever had or heard of, eh?
Overall Rating: A
Rating vs. Similar style: A
Olde Burnside Brewing Company
CTMQ's Reviews of Olde Burnside beers
Connecticut Beer Page
Back to CT Breweries page