In Case You Missed It
April 22-28, 2017
I used to do these things all the time and no one reads them, but I still like them.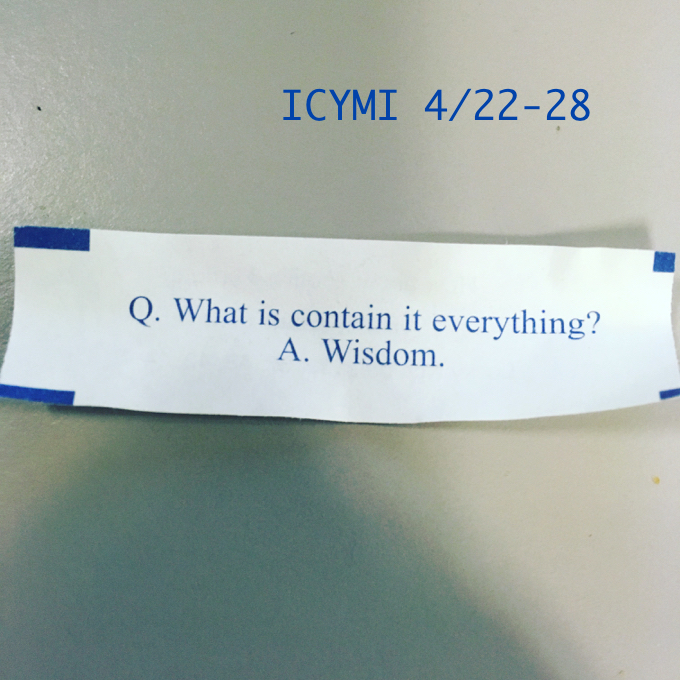 Last Weekend: My parents were visiting and my excellently coached U8 soccer team won their first game in a cold rain. I'm their coach.
Hoang and I attended CT Hops for Hope's incredible Beers for Brittany event at Counter Weight Brewing in Hamden. Intimate, well-curated, and fun, this mini-fest raised nearly $12,000 for our friend Brittany Vellucci as she undergoes treatment for brain cancer. Huge thank you to all involved, especially Matt Westfall who gave up an entire retail day at his brewery for the cause. Then we got Chinese food at Great Taste in New Britain which has some life-changing fortune cookie wisdom as seen above.
My CTMQ&A with Westfall further explores what a great guy he is.
The Week in Posts:
Visits to all the Gene "Rockville Rocket" Pitney "stuff" in Vernon/Rockville. I called it a museum for some reason.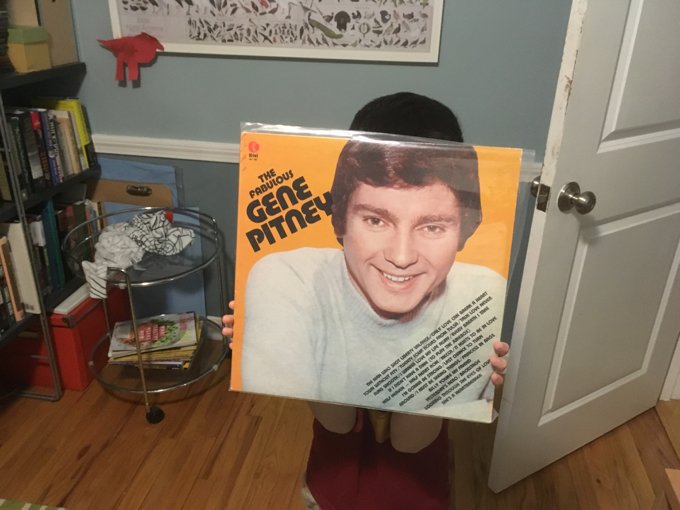 There's a really cool and unique store in Vernon with collectibles and showpieces. For some reason, this isn't a museum in CTMQ-world: New England Jukebox and Collectibles
Two hikes of Manchester Land Conservation Trust properties. One pretty nice (Bush Hill Farm) and one, um, with a history (Salter's Pond).
I posted an update on Project Ashen Manstaver, begrudgingly pushing the anticipated completion date out to June 30.
The Week in CT Beer:
CT Hops for Hope's brewfest date and place were announced! It's going to be incredible and if you like what I do here, or if you have come to "know" Damian in real life or through my writing, please consider attending/supporting this great event. 100% of proceeds go to the Smith-Magenis Syndrome Research Foundation which sponsors a dedicated research lab studying gene therapy for those with SMS. This is everything to me.
Between us, this fest will have a top-tier line-up (Seriously, the list of committed breweries even before we've begun asking for official commitments is crazy) and we keep our events intimate; no lines, no crowds… just a great time for a great cause. Ticket information coming soon!
I began the page for Fat Orange Cat Brew Co. beers. They are a small brewery in East Hampton making big waves. I gave their Jalapeno Jack Cream Ale a rare A+. Super nice people; currently only open on Saturdays.
I also reviewed my first Counter Weight beer; Headway IPA. It, too, earned an A+ from me. Am I getting soft or is CT beer getting better? Regardless, this review is yet another one that non-beer drinkers may still be entertained by.
That's it. Have a good week!