Karmic Daaru Company's Space Komet Sitra
4-pack 16 oz cans, $14.99, 7% ABV
Contract brewed at Thimble Island, Branford
Note: This is now an archived page. At some point, perhaps even before you read this, all of my CT Beer Review pages will suffer this same, sad fate. After much reflection in late 2017, I decided that my beer reviews would come to an end. For more on that decision, go here.
This karmic journey will balance your hop chakras.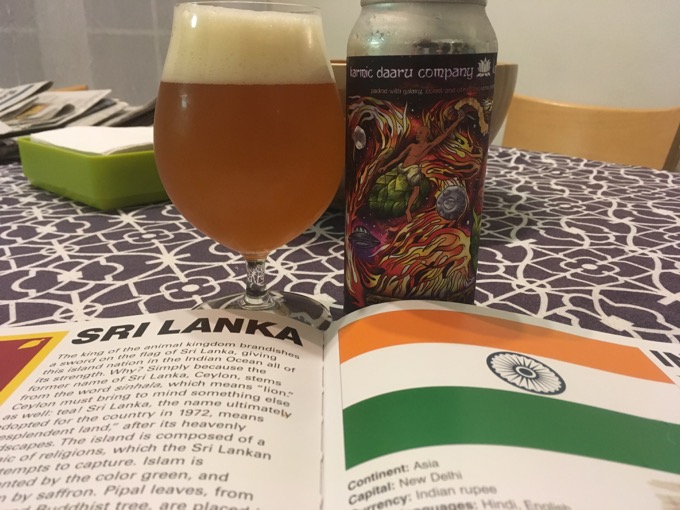 No, really, that's what this contract label says about their beers. I've only had one Karmic Daaru beer – the Space Komet Sitra – which as of the time of this writing, is half of their portfolio. "Daaru" by the way, means "alcohol" in Hindi.
I write (or wrote, if you're reading this post-March 2018) about these little contract label operations because… well, mostly because I'm screwed up, but also because each one has its own little story. They are often started up by people who just want to "make a beer" but have no means to do so commercially.
I don't really know what drives them. So many have failed in Connecticut since I began paying attention in 2010 or so. But a few survive and some of these newer upstarts may even thrive. For a while anyway.
Karmic Daaru was cofounded by one Ravi Patel – a student at Eastern Connecticut State University. So that's cool. His pops and his friend's pops own/run package stores. He and his friend like beer and have been helping out in package stores for a few years. So he and his friend got enough cash together to create a "brand" and to have Thimble Island brew up a beer per year (so far) for them.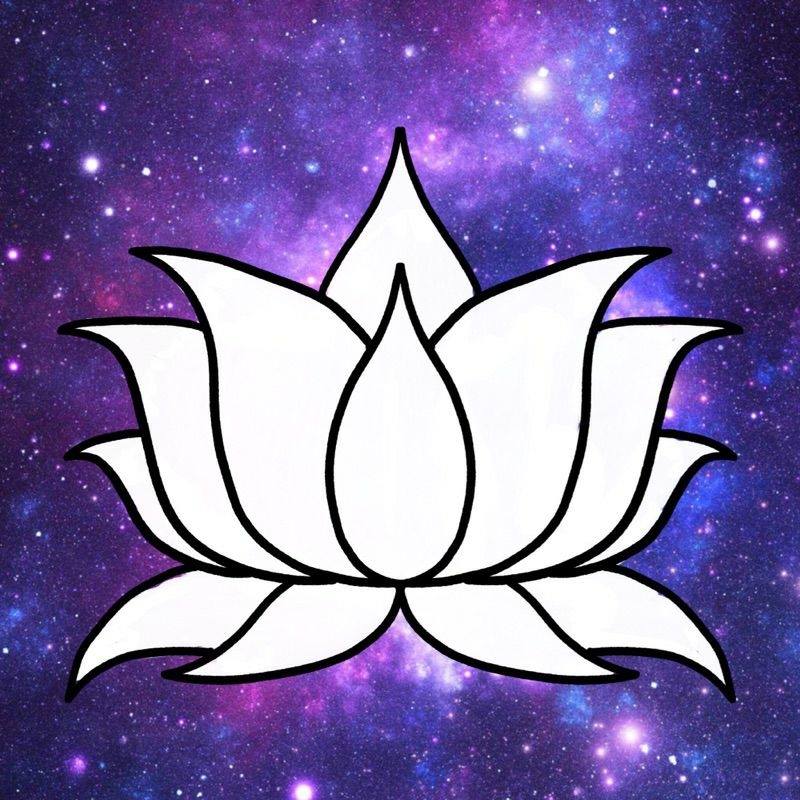 We'll get to the beer in a second. I want to give props to this Ravi Patel dude. He says this:
During my time at school I also decided to start my own business. I cofounded and built a successful craft beer Co. right here in CT. Our beers Karmic Daaru is now sold in over 100 locations around the region. We have gained hundreds of fans and continue to grow every day.

As much as I have enjoyed growing a craft beer business it's not my long term goal. I'm currently looking to gain a role as a Research Analyst or Operations Analyst.
My man! A grounded realist! A grounded realist who wants to "gain a role" into my world! (I'm a senior research analyst/data scientist/manager of such for 8 hours a day.) Since I like him, I'm going to offer some solid Research Analyst advice. When designing polls, do your research before posting. Or at least prep your respondents first.

Okay, no one cares about that stuff now. I do appreciate Mr. Patel noting that he and his cofounder are Indians. (Patel was my first clue, but still…) So note that the picture at the top is of the Indian flag; just ignore the SRI LANKA wording.
Established in 2016, Karmic Daaru Company (KDC) is the brand behind Space Komet Sitra, an all-new New England India Pale Ale brewed by Thimble Island and packed with galaxy, comet, and citra hops.
How could they go wrong with a darling-style beer with darling hops? Want to sell a beer in 2017? Call it a NEIPA and pack it with Galaxy and Citra. But check this out, stoners – the beer is called "Space Komet Sitra" and the hops are "Galaxy (Space), Comet, Citra. That's a tad more creative than many of the other Galaxy/Citra references across the beer universe, as it gives a subtle nod to the founders' Indian heritage.
Speaking of which, while I have your attention… white people, stop asking brown people, "Where are you from?" Often the answer is something like Wallingford. My wife would say West Hartford. "Where did you grow up" isn't much better, as my wife would then say New Britain. In fact, while my wife (and, I can surmise) Ravi Patel are proud of their ethnic heritages, asking these questions after meeting someone not like you is just a bad look. It's lame.
Yes, there are ways to approach the subject properly and it can often lead to excellent conversation. (In my case, upon first learning my wife's name in the minutes after first meeting her, I knew she was Vietnamese and I was able to talk a bit about that and marry her a few years later and have two children with her and now we're about to celebrate our 15th anniversary, but I'm telling you, you just don't ask "where are you from.")
Space Komet Sitra is good. As I said, how can it not be? Everyone loves Galaxy and Citra, especially in abundance. I like this label's approach, and they have good distribution. It's a fanboy beer under a contract label led by a fanboy. Nothing wrong with that.

Karmic Daaru Company
CTMQ's Connecticut Beer Page
Back to CT Breweries page