Kent Falls Brewing Beers
Kent
Beer List:
2016, A
2017, A
Air Guitar At Work While No One Is Watching, A
Ales for ALS (2016), A-
Almost IPA, A
Alternate World Gose, A+
Anachronism, A
Apricot Gose, B+
Are You Single?, Multiple
Awkward Hug IPA, A+
Batch 100, A+
Bewilderment, B
Blueberry Vs. Blackberry
Buckwheat Grisette, B
Chocolate Spelt Porter, A+
Coffee Milk Stout, A-
Coffee Table, C+
Coffeemaker IPA, A
Coffeemaker IPA (Bourbon Barrel-Aged), A
Common Table Beer, A+
Crucible of the Spirit Dragon, A
Dekkera, B+
Equinox, B+
Farmer's Table Saison, A-
Field Beer with Oats (winter/spring 2015), B+
Field Beer with Spelt (spring/summer 2015), A-
Field Beer with Wheat (summer/fall 2015), A
Field Beer with Rye (Fall/winter 2015), D+
Fingerprint, A
Fleur De La Mort, A+
Floyd/Prickly Pear Gose, A
Fresh Mootz, A
The Gardeners Tale 1, C+
The Gardeners Tale 2, A
Get More Likes, A+
Glitter Rainbow IPA, A
Haircuts For Everybody, A
Hawaiian Brunch, A+
Hibiscus, A+
The Hollow, A
Honey Oat Gose, A+
Horse Mask Party, B
I AM TABLE IPA!, A
Infinite Worlds, A-
Jazz Hands, A
Juicemaker, A
Juicemaker (Pineapple), B
Lade Øl, B
Lightning Fields, A
Lemon Coconut Gose, B+
Lime Zest/Shower Beer Gose, A+
Lychee Tangerine Gose, B+
Maybe Both, A-
Napkins IPA, A+
Nature
No Funny Stuff IPA, A
Prochronism, A
Second Cutting, A-
Second Nature (Cherry), A
Second Nature (Peach), A+
Secret Menu Item, A+
Semblance, A
Shruggie, A+
Solstice, A-
Some Vague Reassurances Everything's Going to be Alright, A
Some Zep on the Jukebox, A+
Sparkle Boots
Super Sparkle IPA, A+
Sweatpants, A
Table 2, A
This Isn't Even My Final Form, B
tiny house, a (bacchus brewing collaboration)
tiny house 2, a (hudson valley collaboration)
The Unicorns are Making Us Do This, B
Variant 2, A
Variant 3, A+
Variant 4, A
Variant 5, B+
Walking Away In Slow Motion As the Car Explodes Behind You, A
Wanna Experiment (with powder), A+
Waymaker Brett IPA, A
When Life Gives You Grapefruit, A
When Life Give You Grape Must, B+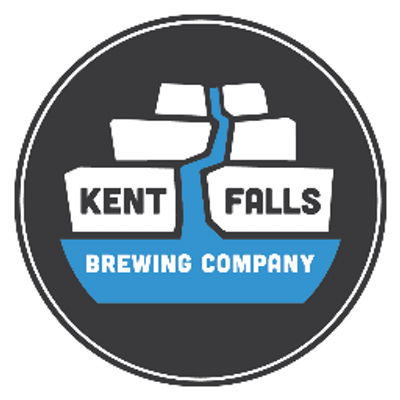 As you can see from the grades above, Barry and Derek and the others at Kent Falls Brewing on Camps Road Farm have it figured out. It's quite impressive to say the least.
They burst on the scene with a bang, and have continued to pump out some of the best and most creative beer in the region. They have grown organically and intelligently, and will be opening a tasting room in the last summer of 2017.
I consider myself very fortunate to be friends with the brewery and am humbled by their support of our CT Hops for Hope efforts.
Oh, and if you want to read the writings of their brewmaster, have at it.
Kent Falls Brewing Company
CTMQ Drinks lots of CT Beer
CTMQ's page on CT Breweries and Brewpubs