Kent Falls Field Beer Saison (with Spelt)
500 ml, $7.50, 5.2% ABV
Purchased at Craft Beer Cellar, West Hartford
May 2015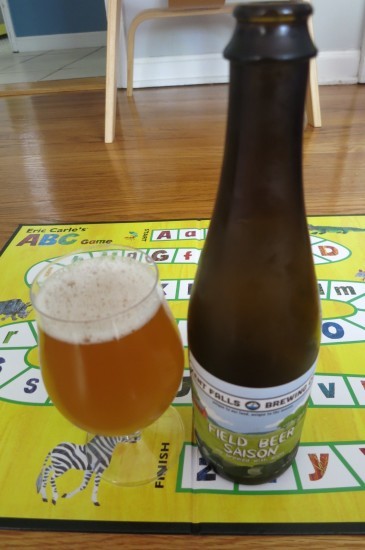 "Steve, dude, there are typos in your beer reviews."
"Yeah. I know. I write them very quickly and never proofread. But I will correct whatever it is that's bothered you."
"You spelt something wrong."
"Sometimes I do that on purpose for comic effect."
"Like just now?"
"Yeah. I never meta pun I didn't like."
(Between you – yes, YOU – and me, I rather enjoy writing stuff that only you – yes, YOU – will fully appreciate. See, having no editor kind of sucks when it comes to the typos and overlong stuff, but it's pretty great to be able to write jokes for the 1% – that being you – yes, YOU – of course.)
This beer is delicious. A few close friends and I all came to an agreement about a year ago, as the Connecticut craft brewery boom boomed, that we'd reserve judgment on all new breweries until we had fair sample of their beers. We immunized ourselves against the hype that precedes new breweries.
And I think we've done a pretty good job sticking to that.
So when Kent Falls had a forever-long run-up to opening, with all sorts of platitudes about "doing it right" and locally sourcing ingredients and all that stuff, we remained ambivalent.
When their first beer was finally released in early 2015, "Batch 1" of the Field Beer Saison with oats, I didn't have a chance to get it. I got the "Batch 2" of it, and it was good. Quite good. "Okay, cool," I thought, "let's see what else they can do."
Kent Falls says:
Field Beer is our tribute to the eclectic farmhouse ales who had to utilize only those ingredients available to them. Each season, a different unmalted grain is added to complement Connecticut grown malt, American hops and wild yeast cultured from our own farm create layers of unique, deeply local flavors.
Yeah, ok, so that's the default label on every iteration of the various Field Beers. Speaking of which, Kent Falls added a little "Batch #" text block to the labels, eliminating the confusion of the 2 batches of the oat saison from early in 2015. Awesome.
Anyway, let's go a little deeper with this one: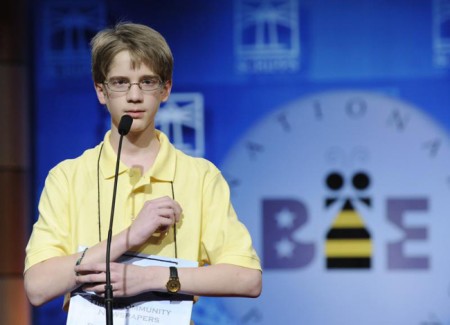 This batch features the same CT grown malt, hops, and house yeast cultures which give Field Beer it's tart citrus like character, and the addition of raw spelt grown in the Hudson Valley, provided to us by the incredible Wild Hive Grain Project. This addition creates wonderfully rustic undertones that delicately complement our house culture. The absence of oats also contributes a greater perception of dryness to the beer, perfect for a long weekend in the sun!
So Field Beer Saison with Spelt is essentially the same as the two previous batches with oats… But with spelt. I'm not sure if I've ever had any spelt beers before… but if more exist, I want to find them. Because this beer is delicious.
It is crisp and dry and has a perfect balance of tartness/sourness with a touch of sweetness from the spelt (which is a variety of wheat, more or less.) It's light and even refreshing – which was pretty much the point of saisons originally. That is, the Belgian farmers, sweating in the sun, would be refreshed by a beer.
This beer works for that (dehydrating biochemical properties of alcohol aside…), and it works very well. This was actually my third Kent Falls beer and while 3 samples don't form an entire opinion about a brewery's skills and future, I'm pretty comfortable saying that the guys out west know what they're doing when it comes to zymurgy.
And yes, I spelt that correctly.
Overall Rating: A
Rating vs. Similar style: A
Kent Falls Brewing
Back to CTMQ's Reviews of Kent Falls beers
Back to CTMQ's Connecticut Beer Page
Back to CT Breweries page