Cold Creek Layla DIPA
1 32. Oz crowler, $?, 8.8% ABV
Purchased at the brewery, Ellington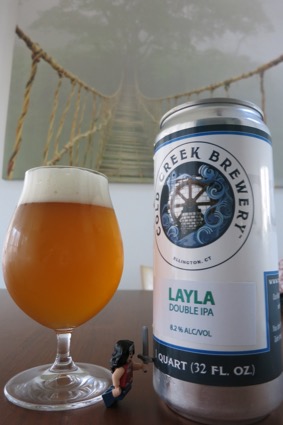 Y'know, I could make this review a riff on Eric Clapton's boring and overrated ode to adultery. Like, I posed Wonder Woman here on her knees… No, not because I have some weird Wonder Woman fellatio fetish thing going on. Rather, as in,
Layla, you've got me on my knees.
Layla, I'm begging, darling please.
Layla, darling won't you ease my worried mind.
Even though Wonder Woman's alias is Diana Prince and not Layla. I just grabbed whatever female figure my son left handy.
But just making this "review" about Layla the song would be lazy. So how's this:
I'm begging you, please darlings. You've got me on my knees! Can y'all do me a favor and approach each beer you rate on untappd based solely upon the beer you are drinking and not how you think each beer should be rated?
Look, I'm not saying the Layla was a world class DIPA. It's not. But it's very, very good. It's in that nuskool citrusy, slightly hazy late hop-addition style everyone wants these days. It is well made and it contains none of that trub or yeast bits floating around that lesser-brewers (and their fanboys and girls) are pretending are good things.
It smells good. It tastes good. All of that stuff.
But it's from Cold Creek in Ellington. Not from one of your darling brewers.
And as a result, people probably give it, on average, half a cap less than they would for a Darling Brewery. Hell, I'll admit that I've probably slagged some beers on these pages for all the wrong reasons. But I've really tried to never do that. But I'm human and every untappr is human (I think).
And on a related topic, this is my first Cold Creek review of a beer fresh from their brewery. Back in the days before they opened, I was probably a bit churlish regarding this place. I regret that now, as I've now had six beers from these guys and all six have been good. Some have been excellent.
Yet there I was, publicly making fun of them because they seemed fictional at first, then a joke after learning they were real. Why? Because I can sometimes be an idiot, and, like the untapsters I have an issue with, I sometimes get swayed by the crowd.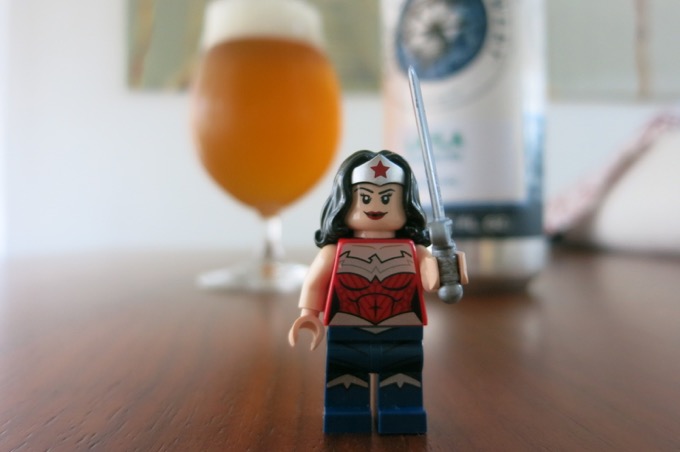 But I really really try not to let this happen to me. I want to think that the Cold Creek Episode of 2014/15 will be the last time I do this. I'm receptive to people calling me out too. Go for it. Life is a constant lesson.
I'm glad to have gotten that off my chest. Now that I've learned a bit about Cold Creek's team, have met and spoken with Sean Piel up there, and most importantly, have now had a solid repertoire of their beers… I'm happy to say that it's very much worth your time and effort to get up to Ellington. They have a cool little taproom and they have crowlers. I've come to enjoy crowlers.
Microsoft Word needs to update to include "crowlers" in its spellcheck.
Cold Creek says
Layla's made with amarillo, cascade, and warrior hops, giving her a nice bitter bite with a hint of citrus.
In other words, yeah, a classic new DIPA. Not "nu" though, because "nu" to me usually means garbage.
This beer is very good. Cold Creek is very good. My initial thoughts on Cold Creek 18 months ago were not very good.
Very good, then. I've "eased my worried mind."
Overall Rating: A-
Rating vs. Similar style: A-
Cold Creek Brewery
CTMQ's Cold Creek Reviews
Back to CTMQ's Connecticut Beer Page
Back to CT Breweries page