Stony Creek Crankies
Little Cranky Session IPA, Cranky IPA, Big Cranky DIPA
I have a reputation for being a bit cranky when it comes to these beer reviews. I don't really know why, as I've given only a small fraction of the beers I've reviewed a D or F grade. I recognize that I get cranky about certain trends and behaviors of some in "the scene," but really, it's all in good fun for me. I think I get cranky about the right things.
Usually.
But you – yes YOU, dear reader – YOU get cranky about all sorts of things. Like, for instance, I'm sure you are just livid that I'm going to try to pare down these overlong reviews a bit. Maybe combine a few beers into one review now and then. There are just so. Damn. Many. Beers being released these days, it's just ludicrous of me to keep writing 1,000 word epics about beers.
So here we go. All three Stony Creek Crankies in one tidy review… You could say I'm killing three birds with one stone. Let's get to it.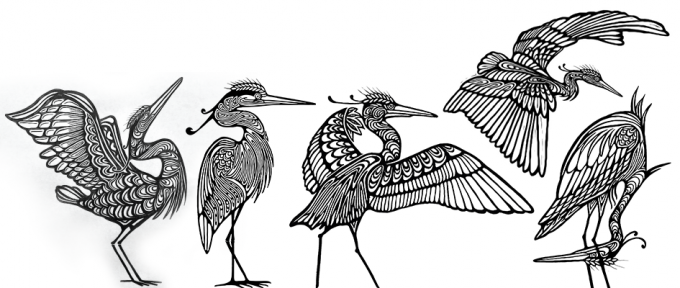 Little Cranky
12 oz can, $2, 4.5% ABV
Purchased at Craft Beer Cellar, West Hartford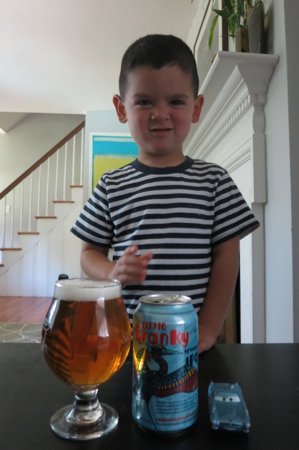 The idea behind the Cranky series is they are progressively "bigger" IPA's. Bigger in flavor and bigger in alcohol content. (They also did a "Petite Cranky" for the brewery only, which was a little table beer.)
So the littlest Cranky is a so-called "session IPA," formerly known as a "pale ale." My littlest Cranky is named Calvin, seen here.
Stony Creek Says:
Aggressive, yet crafted to go down easy, this Session IPA has it all. Lemon Drop and Bravo hops lend a fruity hop complexity with Lemon and Orange Highlights. At 4.5% ABV and 50 IBUs this beer is just a little bit cranky.
The trick with these session IPA's is to somehow get enough flavor, aroma, and body into such a little beer. It's been done, but not often. (And I always like to mention New England Brewing's comment, "Our session IPA is called Galaxy Pale Ale." A beer which, by the way, certainly packs in plenty of aroma, flavor, and body.)
The Little Cranky made me only a little bit cranky by not really doing these things. I didn't really expect it to be all that great, and it wasn't. That's not to say it's a bad beer or anything like that, it's just another one of those (growing numbers of) "craft beers" that don't bring any excitement to the table.
"Lemon and orange highlights?" Nah. This is just an inoffensive little beer that… exists. (Like most "session IPA's.)
Overall Rating: C+
Rating vs. Similar style: C-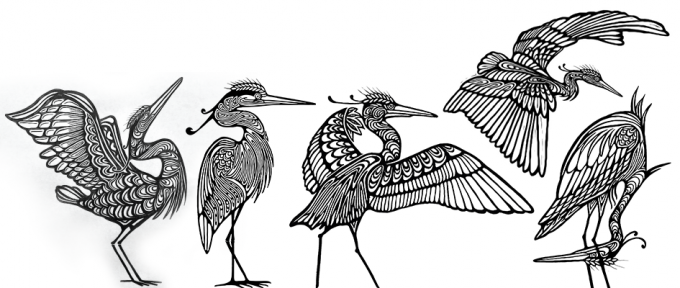 Cranky IPA
12 oz can, $2, 6.8% ABV
Purchased at Craft Beer Cellar, West Hartford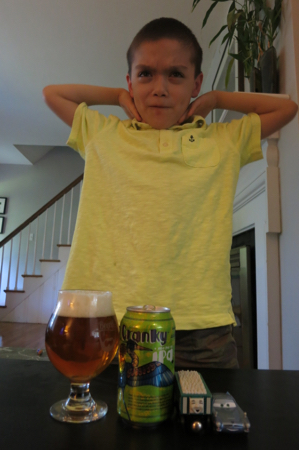 Movin' Up the Crank-o-Meter, we come to Stony Creek's Cranky IPA. This is Damian, my middle-Crank.
When I originally took this picture, I included a Thomas the Tank Engine train there on the table. That was to be the character named "Cranky Bugs" but it's not, because we apparently don't own that one. This made me cranky.
But what about this beer; pretty much your standard IPA these days. That is to say, play up the citrus and tropical fruits from the hops, diminish any maltiness within reason, drop in some polite nod to the pine of days gone by. Fair enough.
But now this beer has begun to make me a little cranky. In 2015, when I had this the first time, a brewery's IPA is basically, for better or for worse, a brewery's identity. At least here in New England. I had such high hopes for Stony Creek when they started coming together, y'know?
I even wrote an essay all about it. Let's forget those nightmare area code beers of the old Stony Creek and let's embrace the new! The brewery is beautiful! The dudes down there in Branford are really cool and have impressive beer resumes! I was totally on board.
Stony Creek Says:
Assertive hop character enhanced by a smooth malt backbone are what define this IPA. Cranky™ showcases citrus and tropical fruit hops balanced by notes of black pepper and pine. At 6.8% ABV and 68 IBUs this IPA is cranky enough to satisfy your bitterest of dispositions.
Yeah, well, now you're starting to get my "bitter disposition." This beer is weak sauce, man. The flavors are just… not right. The "citrus and tropical fruits" are muted artificial candy tasting. The beer is thin and fizzy. Some of the Mosaic hop onion was up in there, and those 68 IBU's may be a bit understated. It's like they tried to hit every IPA note in one IPA and screwed it all up.
"We want some maltiness that has gone missing in ales lately! We want some bitterness too for the same reason! But damnit, we NEED that citrus! And we don't really need that pine, but we'll write it on the can anyway."
Yeah, the Cranky IPA made me a bit cranky. I wanted so much more out of this brewery. Maybe the Big Cranky can save the day?
Overall Rating: C+
Rating vs. Similar style: C-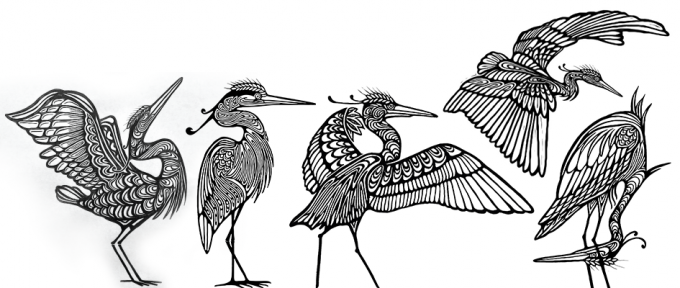 Big Cranky DIPA
16 oz can, $2.99, 9.5% ABV
Purchased at Crazy Bruce's, West Hartford
"Look at that goddamn bird." Seriously, don't read whatever nonsense I'm about to write below, just go with this guy's stellar review. He knows what he likes and he likes Big Cranky. And he knows how to start a review. The best:
You're still reading? Aww, aren't you a dear.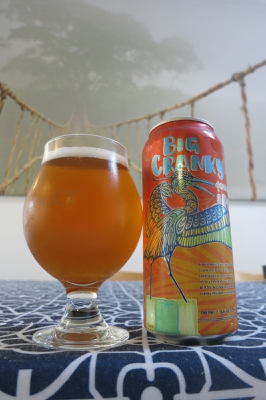 For whatever insane reason, Stony Creek's Big Cranky DIPA has become THE whipping boy beer in Connecticut. Sure, Shebeen is the whipping boy brewery, but when it comes to a specific beer, our local beer bro scenes loves to hate Big Cranky.
Like, obsessively. (And really, if you're reading down this far, you probably know that already so I'm not going to both finding any of the endless examples of Big Cranky hate across various forums and groups and such. Trust me, I'm not lying. This guy talks about it.)
I have a few theories: 1) It started as a joke. That is, "Hey, it's called 'Big Cranky' so I'm going to get super duper cranky when I complain about this beer!" 2) It's a double IPA and it's brewed in New England and It's not a turbid glass of orange juice and therefore it is the worst beer ever and a pox shall befall anyone association with its creation. 3) It really is terrible.
Well, I'm here to see if #3 is true or not. After I read endless tirades about how awful Big Cranky was, I immediately went out and bought some. Could it be true that one of our newest, prettiest, most anticipated new breweries put out the worst DIPA in existence?
So I did this crazy thing whereupon I poured out a glass to drink – and decide – for myself.
Stony Creek Says:
A Bold West Coast Double IPA, this is the crankiest of our IPAs. 7 different hops contribute complex and juicy hop character. Its dry finish allows the hops to stand out. At 9.5% ABV and 95 IBUs, while remarkably cranky, this beer is extraordinarily drinkable.
What could possibly be so offensive about this beer? What was it that had the bros all fired up?
WHY DOES READING THE COMMENTS AND POSTS ON BEER BRO BOARDS MAKE ME SO DAMN CRANKY?
You want to know why? Here's why. Look at this gross mess:
I don't care if this was Other Half's fault, or the mobile canner's fault. And I don't care if the beer tasted great. That's gross. That's awful. But guess what? Other Half is a WhalezBro brewery and much beloved. So they can sell this beer, and everyone is like, "Eh, it happens. Delicious beer, bro!" No. NO NO NO NO NO. Jesus Christ, No. If Stony Creek or pretty much any other Connecticut brewery sold "them" an overpriced can (again, yes, can, not "bottle conditioned") with this in it, "they" would go berserker. That's the kind of crap that makes me… Big Cranky.
(You'll be pleased to know that I don't post in those groups and I've lessened my intake of the nonsense quite a bit recently. It's just not good for any rational or sentient adult to immerse oneself in beer bro world.)
I had my first Big Cranky and… and… drumroll… I really liked it. It hit all the marks of what it intends to be. Again, no, this isn't a Tree House or Trillium beer. Those "seven hops" weren't all added after the boil. Big Cranky has WAY more malt characteristics than a (now) typical New England DIPA.
But SO TF WHAT. It's a different kind of DIPA, and It was very good. At 9.5%, it was as easy to drink as the Little Cranky. Dangerously easy to drink.
So I bought a freaking 4-pack of the stuff and brought it to a little share. As a big, cranky middle-finger to "the community." A couple dudes who know their stuff also rather enjoyed it. My wife enjoyed it. It was an enjoyable afternoon, which also included Hop Slam and Julius and some other OMGWHALEZBROS beers.
So I took this picture of myself. As it turned out, I wasn't cranky that the beer was bad or that Stony Creek sucked – I was cranky that a good DIPA, which happens to highlight different characteristics of what a DIPA can be (call it "west coast" or whatever), was getting crapped on so hard by the bros.
Time passed, and I kept reading all about how awful this beer was. It went through some changes, they said. Now it was borderline undrinkable. Some guy posted a video of him dumping the beer down the drain. He was cheered on. Andy, the brewer at Stony Creek stepped up and asked the group what, specifically was "bad" about Big Cranky.
No one really answered him. He took the high road. It was a mess.
So I bought another can recently. For science. To prove to myself once and for all that this is a decent DIPA.
Open, pour, smell.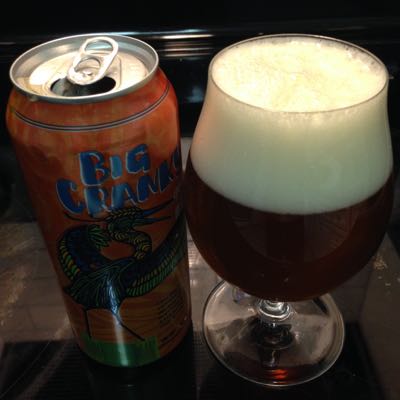 Oof. NOOOOOO! Were the negative reviews right after all? The aroma was rough. Syrupy and metallic. Did they change up the timing of the hop additions, hoping to better approximate the New England IPA thing?
Taste. NOOOOOO! Slightly oily and astringent and overly bitter and boozy as hell. What happened here? Where did the smooth maltiness go? That interesting sweetness? The balanced citrus of the hops? The beer HAD changed, and for the worse. This last Big Cranky (February 2016) was almost as bad as I'd been told it was. Am I crazy? (Well aside from the fact that I've bought this beer three different times just to prove a point… that hasn't been proven.)
I don't know, man. I SO want this beer to be a standout. And in a way, it sort of was for the style here in Connecticut. And I'm sure I'm wrong, but my hypothesis is that they listened to the stupid feedback from the .01% of the beer buying public and tried to better match their expectations – and it didn't work.
Or, like I said, I could just be crazy.
And there's no question that I'm cranky. The bros canNOT win this thing. C'mon Stony Creek.
Seriously.
Overall Rating: I DON'T KNOW. AND THAT MAKES ME CRANKY.
Rating vs. Similar style: N/AaaaaaAAAARGH
Stony Creek Brewery
Back to CTMQ's Reviews of Stony Creek.v.2 beers
Back to CTMQ's Connecticut Beer Page
Back to CT Breweries page