Let's go to the respective locker rooms…
Wow, what an epic match! Watching the results throughout the day was crazy; there were so many ties and lead changes I couldn't keep up. From the field of 68 CT Brewery logos in early March to the two finalists, it has been a fun ride. Beer'd had to go through overall favorite Stony Creek and marketing masterminds Two Roads. Stubborn Beauty had to fight off a pesky Firefly and a Fat, Orange Cat.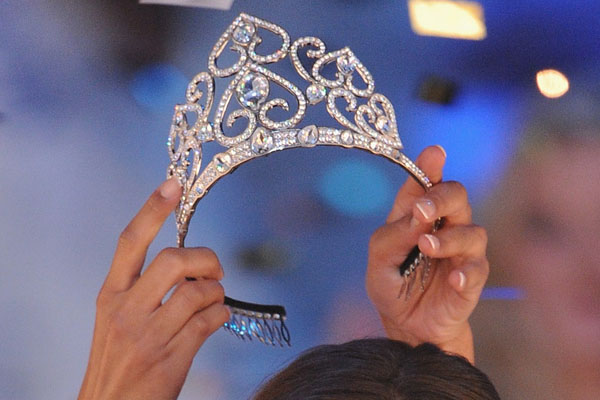 Both breweries will be pouring at CT Hops for Hope's sold out Beers for Brittany event. Want to support the cause? I hope you can. Please consider donating to the GoFundMe set up by Brittany's friends here.
Tap Room Tackers will be reaching out to Beer'd to provide the Stonington brewery with their prize.
Both Beer'd and Stubborn Beauty worked their social media with aplomb. It's been fun to watch both make the effort to create graphics for this thing and to learn about a little side bet between the breweries. If you happen to go to Stubborn Beauty Brewing this Saturday the 8th, everyone there has to wear Beer'd shirts! Haha, that's great. (Note: Beer'd even sells onesies if anyone is expecting.)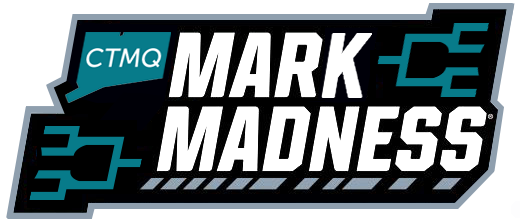 Congratulations to Aaren, Precious, and everyone at Beer'd on your hard fought victory! We have Aaren Simoncini from Beer'd here to answer a few questions. (And gracious runner-up Stubborn Beauty also stuck around the locker room for some Q&A as well.)
Thanks for taking some time to speak with me. I know you and the crew want to go celebrate. How do you feel about your win over Stubborn Beauty?
Aaren Simoncini, owner and head brewer at Beer'd in Stonington: Thanks again for doing this, it's certainly been a blast Not only us but for our fans as well.
It was a long road to get here, with many venerable opponents along the way. Stubborn Beauty's design is extremely solid, easily recognizable, translates to many different media, and it also has the originality factor going for it. Top that with a competitive social media campaign and we had the makings for a very difficult match! Ultimately, we have to thank our fans and CT beer drinkers everywhere for putting in the work and pushing us into the pole position!
One of your employees is dating the younger sister of Stubborn Beauty's tasting room manager. What are the chances?
The CT Beer Scene is full of great people! It's really no surprise to me that some of them have relationships like this. The fact that both of our breweries fell into the championship round has certainly made for some fun back and forth!
What's your favorite Stubborn Beauty beer?
Naughty Eskimo, because it's got an ABV that keeps me coming back for more and there's no secret about it that I love the hops!
Who designed your logo?
This is a bit of a funny story. When we were working through the business plan and we came to the point where we needed to nail down a logo, we paid a design firm too much money to come up with something for us. Literally everything they presented us with had been done, or just didn't cut it, and almost had a clip art feel to it. Frustrated with this process we cut our ties with them. One of my best friends (and constant fan of kegerator pours in my living room) caught wind of this, and took it upon himself to reach out to his network of friends with artistic ability. We ended up with a slew of really quality logo concepts back from this, and we ultimately selected the one we're using today!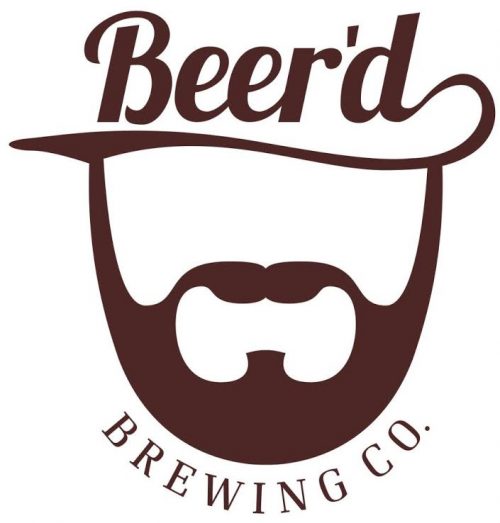 Is it weird that your logo is, in essence, you?
It is super weird. To be honest, when I first saw it, I didn't like our logo at all. My wife pushed for it as her favorite option and several others agreed. We went with it and let's just say it grew on me!
Do you think you'll ever go beardless?
The only thing that could ever make me go beardless is if I were to do it for a charity. It's an idea we've tossed around a bit, because it's not like it won't grow back, but I'm very scared to see what I look like today under this thing…
How invested in Mark Madness were you?
First and foremost, I think this was an amazing way to gather some exposure for the upcoming CT Hops For Hope – Beers For Brittany festival. (Again, donate here!) We're extremely happy to be able to directly support the effort via our participation in not only the festival but the Mark Madness Tournament. On another level, I personally felt like this is one of the most inventive and interesting things that has come out of the community in a while. In today's market, branding is ALMOST as important as the beer itself. It's been neat to see how the public favors one concept over another. For us, we're humbled to be considered among the top few.
Who was your toughest match-up to reach the finals?
Honestly, we thought Stony Creek was going to be the end of us. Their branding is on point, their reach is far flung and their logo is so recognizable. When we received the results, there was a huge sigh of relief.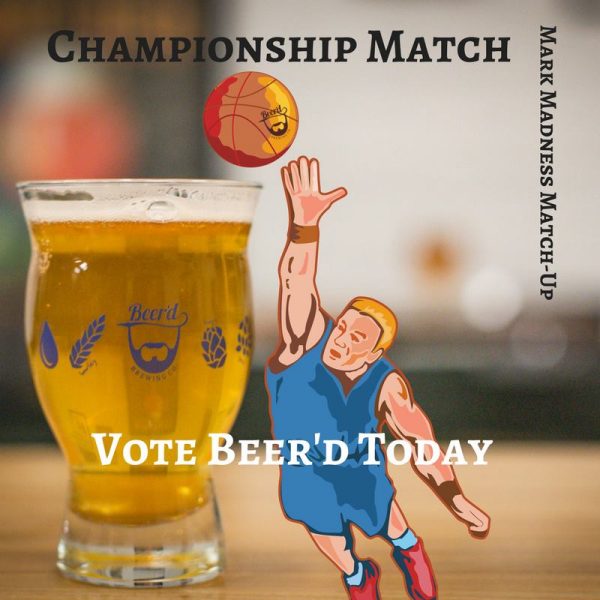 You have a bit about "economies of scale" on your can labels. Personally, I LOVE that. It's so… you. Now that you've had such HUGE exposure with Mark Madness, has the scale changed?
While we have to pay attention to the COGS lines on the P&L, we really want to focus on making top quality beer. Sure, can we boost the bottom line by purchasing bulk raw goods, yes, but it will show through to the finished product when you don't use them in their freshest form. Coming from a three-barrel system and being on the verge of finally launching our new fifteen-barrel set-up has come with a lot of lessons, like don't base a beer off Nelson Sauvin hops that you plan to brew commercially… While we have some things up our sleeve that should help to get more beer to the people, we'll be sticking to this statement and brewing mantra for good.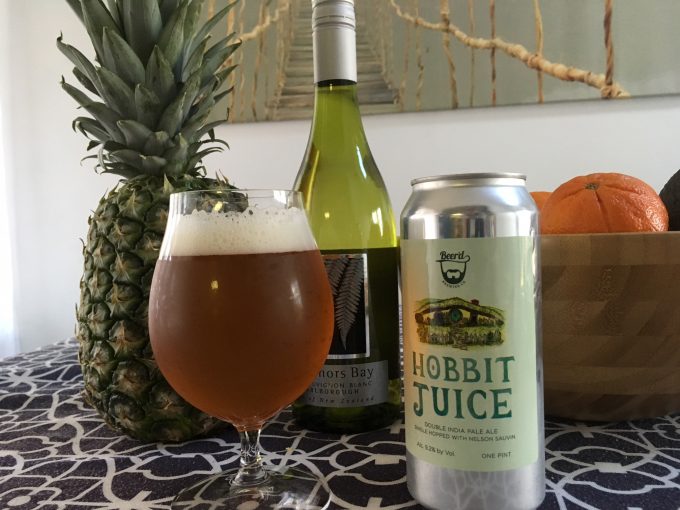 [CTMQ: Aaren cracks me up. "COGS lines." Anyway, funny thing about that "Nelson Sauvin beer." That's Hobbit Juice and one of the biggest insider mysteries among CT brewing circles is how the hell Beer'd gets enough Nelson to make that beer happen as often as they do.]
Congratulations again and thanks for taking the time to answer a few questions!
Cheers!
Now, over to the runner-up in a decidedly somber locker room.

Thanks for taking some time. I know this is difficult you and your crew. How do you feel now, coming off your loss to Beer'd?
Shane Lentini, co-owner and brewer at Stubborn Beauty, Middletown: Who is Beer'd? What did we lose? But seriously, congrats to the crew down there – great beer and great people!
What is your favorite Beer'd beer?
Well I didn't poll our whole crew, so this is selfishly only my answer. Beer'd did a collab with Willibrew on a hoppy saison called WilliBeer'D Solstice Saison and it was absolutely delicious.
Who designed your logo?
I did….but…full disclosure. The super OG logo is the long rectangle version with full stem. I knew we needed a circle or square logo as well. Unfortunately, I suck at Photoshop so we had a friend snip the rose and add the text in the circle logo. We also had him do it in a ton of color schemes – there are some interesting ones laying around.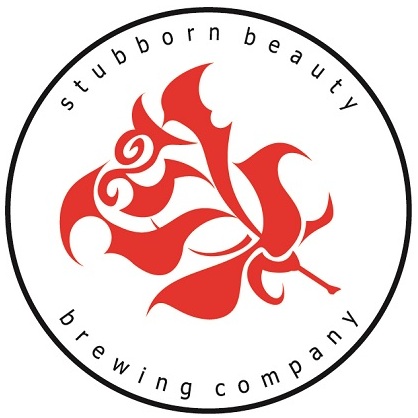 How much thought went into the logo from a long-term marketing perspective?
I'd love to say a lot – but I don't think either of us were totally confident to even think about being around "long term". There were a few things that I was pretty set on from the get-go… and this goes back about 6 or so years now. Andrew and I are both very "less is more" people so that helped but I wanted the name, logo and colors to all relate well together. Interestingly, that is also the order everything came to fruition. So far I think it has worked out. So much so that our first canning run we went with screened cans!
[CTMQ: This means that they had to order something like 10,000 pre-printed cans of their Nummy Nummy DIPA. Quite different from the stickered cans many breweries opt for these days.]
Speaking of which, how did that go for you from the business side?
It is a big risk to go pre-printed right out of the gate. But we have a plan and so far it is working out. We had a few can designs and I think once we all saw the one for Nummy, we knew it was the right one. Again, less is more while still standing out pretty well. More importantly, it allows us to keep that theme going for the next beer – which keeps the branding tight.
And I would be a total ass if I didn't mention Jeff, Paul, Wayne and Pat from Cronin and Co. – we owe them a lot for can design.
How important do you think logos are when it comes to small brewery marketing and branding?
At the end of the day I would say that it is all about the liquid. Having said that, you still want something recognizable and unique as your brand. We all know there is a ton of beer out there right now and it is very easy to blend in with the crowd. I can't tell you how many compliments we get about our branding and approach and that makes me pretty happy.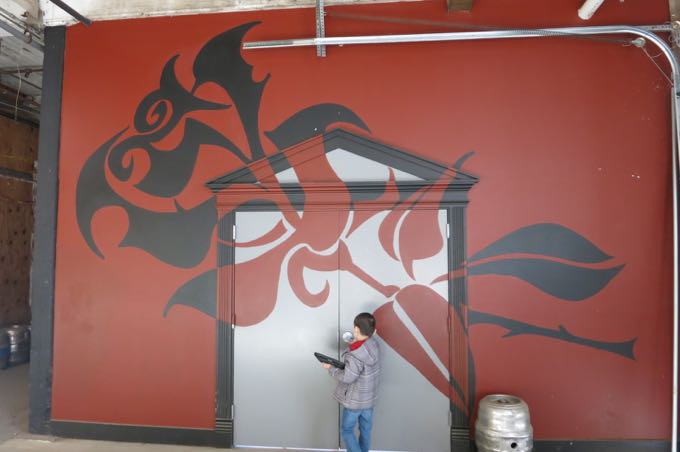 There's almost a "hidden" tulip glass in your rose logo. Stem = stem and everything. Any chance you'll think about this question and make a slight redesign to really nail it as a top CT brewery logo?
Well, as I sit here on the dais in front of all you reporters, the worst we can do is second place so I think that's pretty damn good!
Funny story from way, way back…I did the original logo and showed the guys. At that point I think they couldn't have cared less; we were home brewing in my garage, "what's this logo crap right?" Anyhow, we had the name, the logo, the color schemes…fast forward a couple years and we are starting to look for places and button up our business plan and someone (revisionist history prevents me from naming names) says, "Maybe we should have so and so do a new logo for us?"
That was the first and last conversation ever about redesigning it.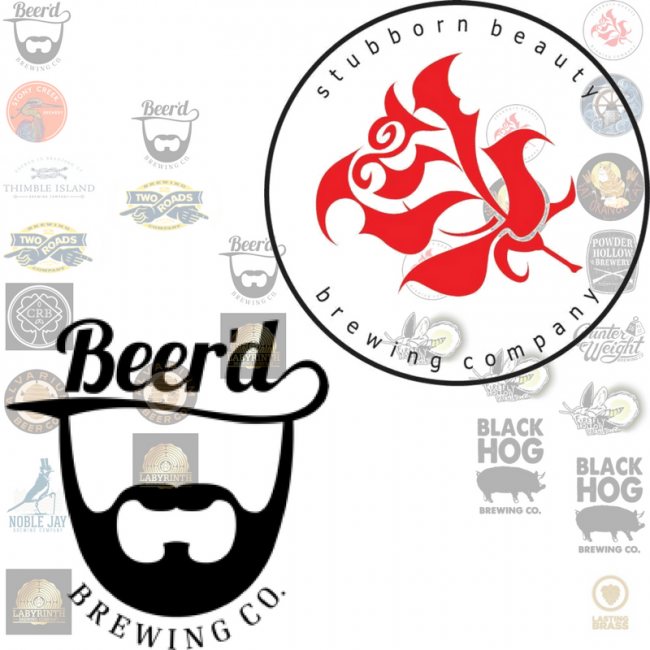 How invested in Mark Madness were you?
All the credit goes to Elisha [Lewis, tasting room manager] here – she is great with keeping us relevant and connected on social media. Personally, when I first read about it I thought, "That's a pretty f[BLEEP]ing cool idea…".
Guys – in the truck? Did we get that bleep? We're on delay, right? Yeah? Okay… Who was your toughest match-up to reach the finals?
Fat Orange Cat – I have nightmares where that cat is chasing me holding those two stalks of grain…I wake up all sweaty, make it stop…please?
Elisha had a different opinion: Our toughest match up was definitely Firefly Hollow. Their logo is awesome and the one the tasting room crew was most concerned about!
Thank you, Shane! And congratulations on your 2nd place!
Cheers!
Next year? Well, I can't do logos again. Too soon and there won't be much differentiation. But rest assured, we'll have another tournament featuring some aspect of our growing beer community that can be fairly objectively voted upon by the world.